How SMEs Can Ride The E-Commerce Wave Using Technology
Technology and digitization have transformed the face of online retail. SMEs who know how to scale up digitally and tech trends are set to win in e-commerce.
Consumers abandoning brick-and-mortar stores in favor of online shopping has been a significant trend in recent years, particularly as lockdowns and travel restrictions made e-commerce a highly attractive proposition. And this phenomenon is expected to continue for the foreseeable future, even as the effects of the COVID-19 pandemic begin to fade. Indeed, the global e-commerce market is expected to increase to US$5.4 trillion by 2026, according to
Morgan Stanley
.
As both e-tailers and consumers mature in their use of e-commerce, customer expectations are rising. The rollout of technologies such as 5G are ushering in a new breed of virtual services to make the customer experience smoother and friction-free.
The next generation of innovation
A recent survey by FedEx revealed that
consumers are looking for innovations in personalization, 'shoppertainment' and payment options
that make it easier to discover new brands and make purchases more convenient.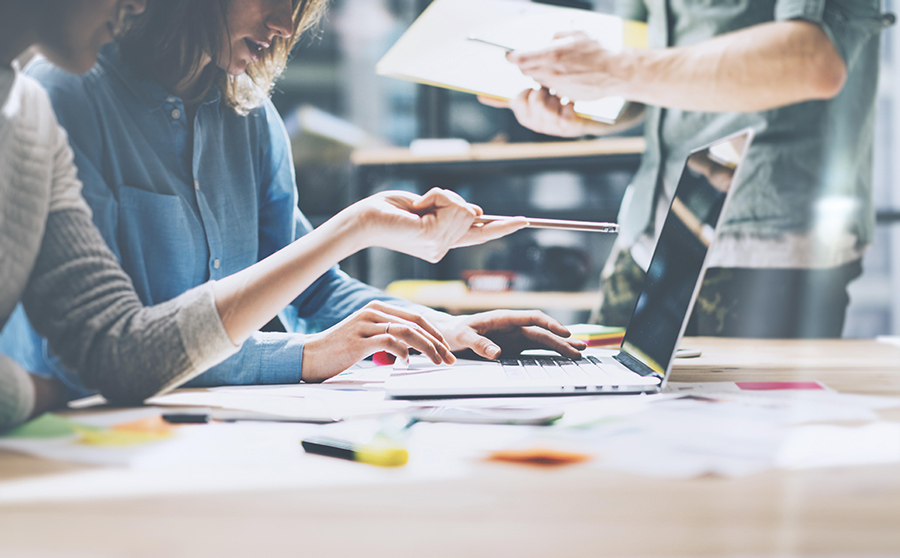 At the same time, more businesses are experimenting with immersive virtual experiences to drive engagement with consumers. As 5G networks become more pervasive in markets such as China, Korea and the Philippines, augmented and virtual reality technologies are enabling e-commerce customers to preview products or experience services in the convenience of their own homes.

Shoppers can view products up close and from different angles, as well as try on clothing and apply cosmetics in a virtual store. Such immersive interactions enable users to feel as if they are truly experiencing the products rather than just viewing them. Checking whether a product suits their personality and lifestyle before purchasing makes decision-making so much easier.

Bricks-and-mortar stores too are keeping pace with evolving expectations. They continue to adapt and evolve as part of today's e-tailers integrated 'online-to-offline' (O2O) strategies. For example, customers shortlist products for consideration online, then touch, sample and assess them in a physical store, before finally buying them. This approach marries the convenience of shopping online with the reassurance of buying in-person.

The shopping experience in brick-and-mortar stores is also being further augmented with technology. For example, customers can scan barcodes for personalized suggestions and information on products through a store's mobile app, while real-world outlets can also double as distribution centers to deliver products to customers quickly.
Heightened expectations, mismatched experiences
The evolution of e-commerce gives small and medium-sized enterprises (SMEs) a unique opportunity not just to boost sales, but also to position themselves for long-term success—although it is important to realize that online competition is stiff. As consumer expectations continue to evolve,
SMEs in the e-commerce space must be able to offer cost-effective services that combine convenience with speed
. To this end, many players are employing data analytics to deliver more tailored shopping experiences that increase the chances of a sale.
One potential pitfall is the often-significant gap between SMEs' assessment of how they're meeting customer expectations and how consumers view the experience. Our research shows that the biggest expectation gaps occur around having an efficient returns service and access to customer support.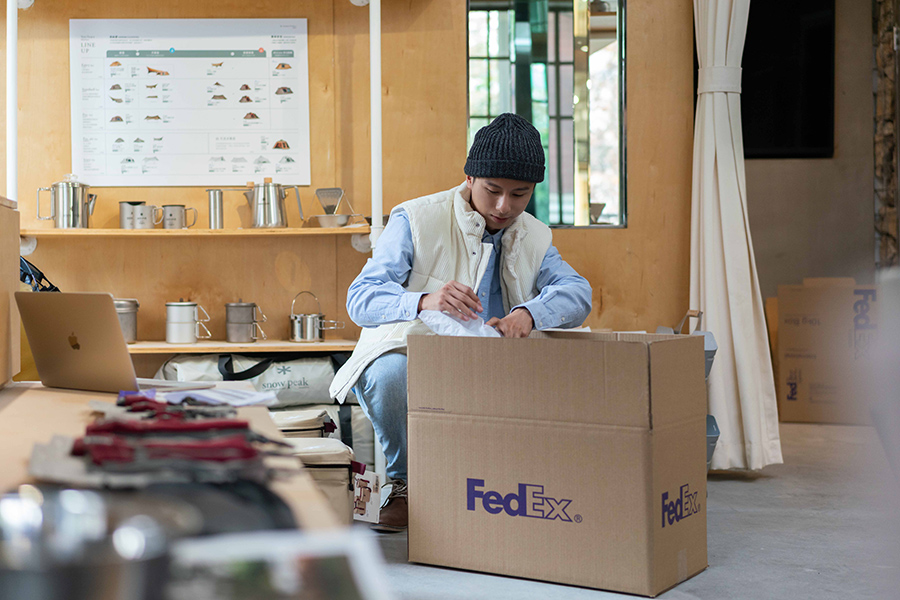 Consumers today expect accurate parcel tracking that can easily be accessed through a smart device
. And it's not just the speed of delivery that matters—
reliable time-definite delivery
is equally vital.
To meet these heightened expectations, SMEs need to partner with providers that can offer the digital solutions their customers want, to create a frictionless end-to-end buying experience.
Getting the logistics right
The good news? SMEs are not alone on this journey. E-commerce is a tight knit ecosystem of different players and service providers, and e-tailers can leverage the digital capabilities of their logistics partners to satisfy customer needs and grow their business.
Integration is a key concept in this regard. For instance, logistics providers are bolting on their services within e-commerce marketplaces, so e-tailers can access shipping options and generate shipping labels without leaving the platform. Instant messaging social media platforms such as
WhatsApp are being integrated into digital e-commerce delivery solutions to provide real-time updates and added convenience for shoppers
. Consumers can also ship on-the-go by using their mobile device to generate shipping labels and pay with a credit card if they need to manage returns.
In the U.S., Hong Kong & New Zealand, online shoppers can also take advantage of FedEx
new Picture Proof of Delivery service for residential deliveries
that do not require a signature while providing peace of mind for the customer. Such consumer-centric innovations can significantly help SMEs offer a more convenient shopping experience.
In short, it's crucial for SMEs looking to successfully ride the e-commerce wave to make effective use of new technology and enhance their customer experience. Ultimately, given the fast-changing and increasingly crowded marketplace, this is where the battle to succeed in the world of e-commerce will be won.
For more insights and the latest e-commerce trends,
head here
. For support growing your e-commerce business,
find out more about our e-commerce solutions
now.
A
version of this article
first appeared in Forbes Asia on December 6, 2022.
Related Posts
SMEs Should Prioritize ESG Today For Future Success

6 Trends Shaping The Future Of E-Commerce

How To Surf The Digital Economy Successfully