How Small Businesses And Retailers Are Adapting In The New Post-COVID Era
E-commerce is driving major changes for stores and malls as customers stay home to shop
The coronavirus pandemic has dramatically impacted the way consumers across Asia Pacific shop - and the changes are expected to endure.

Study after study are showing trends to source goods online - from meals and groceries, to bulky goods and electronics, to office furniture and gym equipment. In short, consumers are cocooning at home, practicing social distancing and organizing companies to ship their purchases to them, rather than going to stores to buy stuff themselves.
In parallel, cross-border consumer travel has all but evaporated since March, which means two things: 1) frequent travelers have more disposable income not being spent on airfares and accommodation; and 2) they are now forced to source goods they cannot find locally online, often from offshore vendors. All this makes for one of the most dramatic increases in demand for logistics solutions in a generation - from cross-border transportation to warehousing solutions and last-mile delivery.
The migration of consumers online
The rapid escalation of demand for online commerce would have caught few by surprise - given that major lockdowns around the world made it impossible or impractical to shop in physical stores. But it's increasingly evident that since restrictions have been relaxed, consumers have adjusted to using e-commerce. A significant proportion of the new online business gained over the last nine months will stay online.
Fast-fashion chain H&M recently announced that it would
close 250 stores worldwide
for precisely that reason. "More and more customers started shopping online during the pandemic, and they are making it clear that they value a convenient and inspiring experience in which stores and online interact and strengthen each other," said H&M CEO Helena Helmersson.
News Corp declared a '
once in a century' shift
in consumer behavior in the fast-moving consumer goods market, after undertaking a study of more than 1,000 Australian consumers. "COVID-19 has created the most serious disruption to the market we've seen in the last 100 years, with consumers entering and exiting categories faster than ever before as their needs and circumstances rapidly changed," said Ed Faith, FMCG industry head at News Corp Australia.
At the same time consumers are sourcing directly from retailers, they are shopping at online marketplaces in increased volumes, prompting brands to develop multiple online-channel solutions rather than expecting to capture all digital spending on their own sites. In the Philippines, H&M has just signed up to Zalora, and at the other end of the spectrum, luxury brands like Oscar de la Renta are joining Amazon's new Luxury Stores platform.
The repurposing of department stores and the new role of malls
Shopping center operators are looking to new revenue models after COVID-19 reduced foot traffic into their properties - not just during lockdowns, but afterwards as consumers opted to venture out less, another trend highlighted in the News Corp research.

Coinciding with this has been the closure of many tenancies as retailers have begun trimming their networks or - in mature markets including the US, Australia and Japan - have collapsed financially.

Some operators have turned empty space into fulfilment centers for both online retailing and food delivery. In Malaysia and Singapore, food courts are being repurposed as dark kitchens with food operators from five-star restaurants through to fast-food chains focusing instead on delivery to homes and offices.
Malls, stores are morphing into marketplaces
Another key trend is the conversion of retail space into fulfilment centers for online commerce. Even more unexpectedly, malls are starting to develop online marketplaces and portals for consumers to shop their tenants – and often across properties.

Supermarkets are building stores that cannot be physically shopped. In New Zealand, Countdown, a subsidiary of Australia's Woolworths, is about to open its third so-called 'dark store' - a fully stocked supermarket purely to fulfill online orders. Online shopping now accounts for about 11% of Countdown's total sales and surged 74% during April and June when COVID-19 movement restrictions took effect.

Mall operators are now moving into e-commerce themselves. In Singapore, Frasers Property Retail has launched Frasers eStore, offering a 'store-to-door experience' for tenants and consumers. Using an app, the company was able to immediately reach more than 800,000 consumers who shop at its centers by combining the databases of two loyalty programs. About 200 merchants were on board when the service launched this month, with Frasers hoping that shoppers who used to visit its malls - and hopefully still will - can browse and purchase products from tenants across all of its 14 properties.
Logistics as the enabler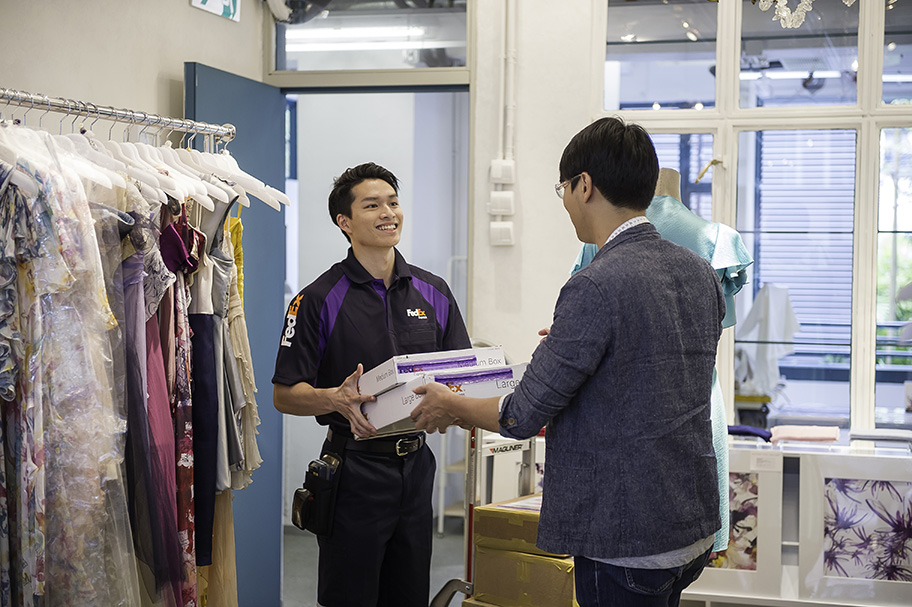 All of these trends across Asia Pacific and beyond are posing logistics challenges for vendors, whether they be brands, stores or malls.
Manufacturers and brands are faced with greater numbers of customers ordering direct from their own websites, or via marketplaces, replacing in-store purchasing. This means that more smaller shipments are being made daily, replacing a significant share of the bulk distribution of stock to physical stores. Even in stores used by customers opting for click-and-collect, purchases must be packed at warehouses and often shipped simultaneously with stock bound for shelves, creating new challenges for shippers who may previously have been used to single-specification freight containers. With consumers expecting to be able track progress of their online orders, the entire logistics chain has become more complex for omnichannel retailers.
The growing adoption of online shopping across the region, coupled with several online sales holidays like Singles' Day just around the corner, has brought increased volume and thus economy of scale for global logistics providers such as FedEx who are responding by offering different solutions, including
delivery-time options
and
delivery mobile notifications
. Using delivery services by international logistics companies could save buyers costs as these logistics giants can aggregate shipments, and use their own air fleet without relying on commercial flights - a majority of which are now facing drastic schedule cuts.
Equally importantly, e-retailers can give their buyers peace of mind through visibility of the whole order-to-delivery process with end-to-end real-time tracking of high-value shipments. That in turn is paving the way for route expansion and increased frequency. Given increasing demand for cross-border shopping, it is essential that retailers choose a logistics partner with an international network as well as a sound regional solution.
Related Posts
The Four Stages Of Business Recovery

5 Ways SMEs Can Unlock Growth In A Post-COVID World

4 Ways SMEs Can Navigate The New Normal Post-COVID 19
Savvy Shipping
Tips To Help Build
Your Business

VISIT OUR SMALL
BUSINESS CENTER