The Singaporean Start-Up Transforming Holistic Homecare
An award-winning on-demand homecare app is setting out to solve caregiving pain points through tech and industry collaboration in Singapore and beyond.
According to Singapore's census report in 2020, over 97,000 citizens aged five and above were unable to or had difficulty performing at least one basic activity. This includes moving around, remembering to take medicine, or communicating. These factors combined with a declining birth rate and ageing population have resulted in home care services becoming critical residential care options. And
by 2030, around 1 in 4 Singaporeans will be aged 65 and above, compared to 1 in 5 today
.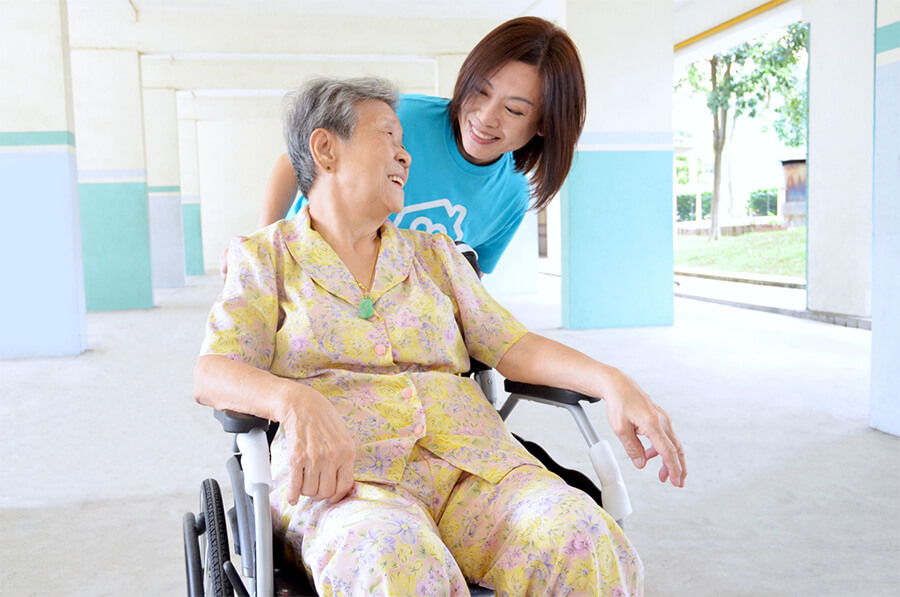 Step forward home care start-up
Homage
. Based in Singapore and with a growing presence in Malaysia and Australia, the fast-growing start-up provides care services for individuals with a range of mobility and medical conditions.
Homage is one of the four rising start-up winners of the
FedEx Small Business Grant Contest
2022, recognized for their impressive vision and scalable business ideas. Gillian Tee, CEO and Co-Founder of Homage shares the inspiration behind her business and explains how technology can improve the caregiving space in Singapore and beyond.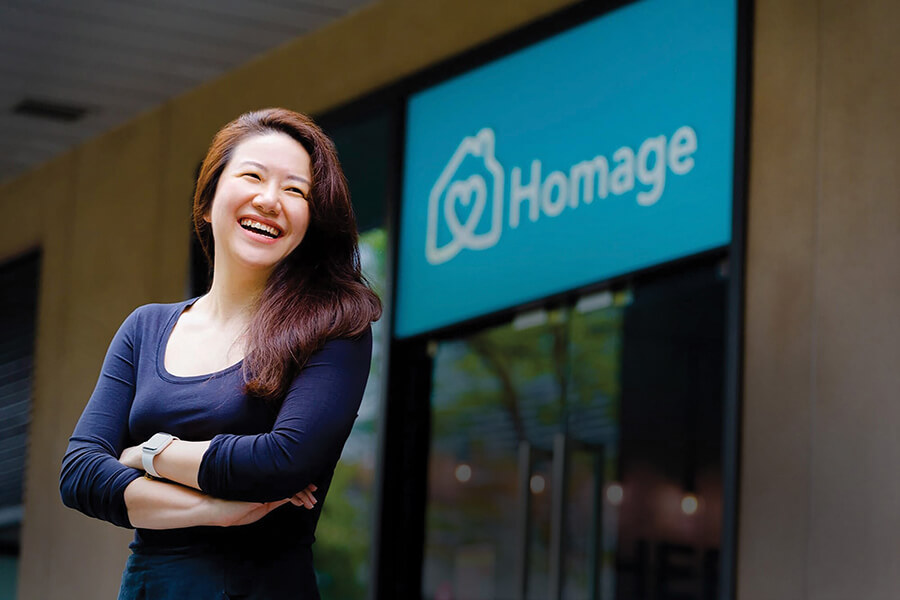 Q: Can you share more about yourself?
I'm a proud Singaporean with a degree in computer science. After graduate school, I started my own business in New York. After selling the business, I decided to move back to Singapore because I wanted to work on something that can create positive social impact and make a difference in people's lives.
When I was a child, I was primarily raised by an elderly nanny and my grandmother. This makes caring for the elderly a topic close to my heart – a key factor that makes me who I am today.
Q: How did Homage begin and what inspired you to enter the caregiving space?
After 15 years living abroad, I returned home and started Homage in 2016. It's a technology platform that facilitates matching caregivers, nurses, therapists and doctors with people with chronic illnesses – mostly seniors, but also youths with muscular and skeletal issues, and children at home.
Apart from Singapore where we're headquartered, we also have presence in Australia and Malaysia. In Malaysia, we collaborate with like-minded companies and health institutions to decentralize the burden of healthcare and provide citizens access to high-quality care in the comfort and safety of their homes. In Australia, by enabling better access to healthcare professionals in the country, we're helping alleviate
the shortage of caregivers, which is expected to reach at least 110,000 in the next decade
.
Today, we're working with more than 15,000 licensed and trained care professionals, which include caregivers, nurses, therapists and doctors. To date, we've provided over one million hours of caregiving services across the three markets.
From a young age, I've always been keen on creating platforms to support the less fortunate. But due to other commitments and responsibilities, I had to put this on the back burner. One day, when I was reflecting on my life, I shifted my focus from what the world could give me, to what I could give back to the world.
My personal experience struggling to care for family members coupled with a desire to help the vulnerable led me to create Homage. It's the alchemy of my three great passions: business, tech, and social affairs.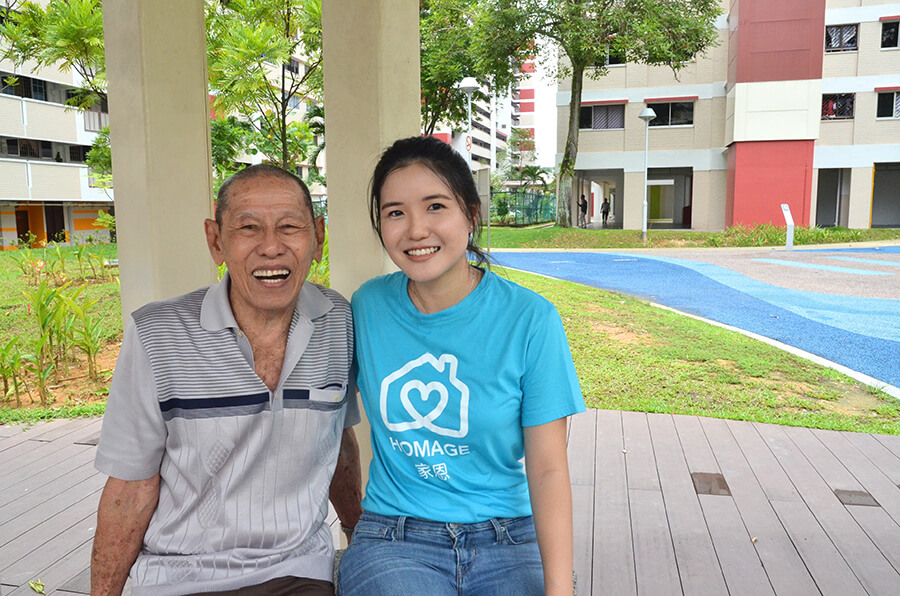 Q: What does it mean to you to be recognized at the FedEx Small Business Grant Contest (SBGC)?
Since starting out in 2016, Homage has scaled up to a team of over 250 employees with a long-term goal to help families access affordable care and support services anytime and anywhere.
We're extremely proud to be recognized as one of the four start-ups in the FedEx SBGC. This is a testament to our hard work and impact in the long-term home care space in Singapore and beyond. For smaller companies like us, it means a lot to be acknowledged for the social impact we're creating. The recognition also helps increase awareness of the caregiving industry and promotes our brand in the region.
The FedEx grant will help improve our operations and community outreach, enabling us to expand and reach more communities.
Q: What are some challenges you've faced, and how did you overcome them?
Despite considerable attention given to the shortage of eldercare, getting people to commit to being part of the ecosystem will remain a challenge, as there are other jobs and industries that offer better stability.
While working in a start-up like Homage is a dream come true as it allows me to create a positive impact to our society, it does come with challenges, such as the uncertain economic environment and shortage of caregivers. We created a system that helps alleviate shortage by providing more training to qualified individuals. And through our award-winning care solution, we can connect healthcare professionals to care recipients effectively based on their needs.
Q: What's next for Homage?
As we continue to recruit and expand our pool of caregivers, we plan to scale their capabilities by providing them with more trainings. For example, by offering programs tailored for persons with dementia, we can equip caregivers with the knowledge and skills to handle different patients and situations.
Q: What tips can you give to those who are looking to become techpreneurs?
Always think long term and don't lose sight of the endgame: even if it doesn't look like it now, you'll eventually get there. It's very easy for people to have a thousand opinions about you or your business. Remember to stay true to yourself, find your inner compass and embrace the change.
For more inspiring stories for small businesses and start-ups, follow
FedEx on LinkedIn
.
Related Posts
4 Innovative Small Businesses Driving Change

How To Navigate Start-Up Success In Asia

Top 3 Trends For The Future Of Entrepreneurship
Savvy Shipping
Tips To Help Build
Your Business

VISIT OUR SMALL
BUSINESS CENTER