Supporting Australia's Fight Against COVID-19
Meet the medical accessory companies working with FedEx to save lives across Australia.
On the frontline of the pandemic are doctors, nurses and aged-care workers who have been heralded as heroes. But every hero needs their cape. Personal protective equipment (PPE) has never been more important in the fight to save lives. Until there is a vaccine, PPE will be a critical part of Australia's ongoing response to COVID-19.

Australian owned and operated Ascend Surgical and Medical (ASM) and Greta Grossberg's company, Sanical, are two key players in helping protect Australia's healthcare industry by providing a wide range of medical accessories including face masks, surgical gowns and hand sanitisers.
Delivering PPE at the right place and the right time
Managing deliveries across the supply chain is crucial to both ASM and Sanical's ability to provide their products to hospitals, healthcare professionals, elderly care facilities, general practitioners and day procedure centers. Deliveries must be coordinated and made within the allocated time to their distribution networks. It's no surprise that they require complete visibility of orders from the moment they are placed, right through to the time they are delivered.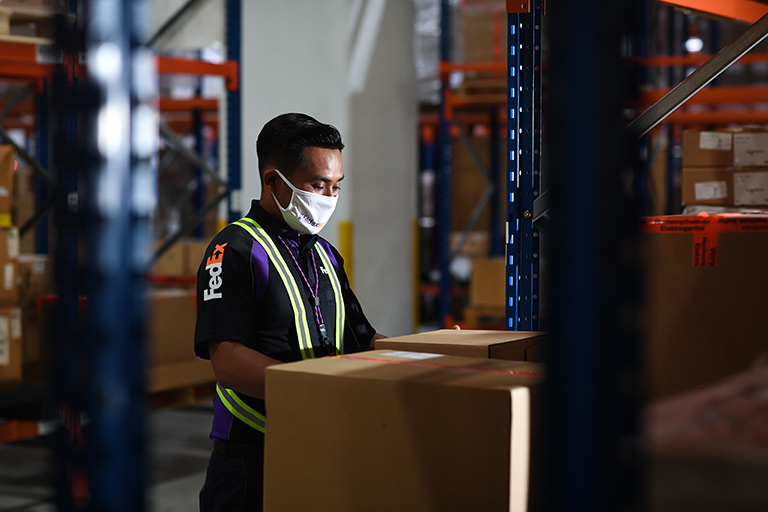 With current restrictions on air cargo movements, ASM and Sanical needed an end-to-end solution to reliably move heavy shipments of PPE. To help fulfill the demand and deliver essential medical accessories, ASM and Sanical worked closely with FedEx to safely deliver heavy weight shipments from door to door.
Efficient and reliable end-to-end international shipping solutions
To move personal protective equipment to where it is desperately needed, logistics companies need to mitigate challenges. Given the shipment involved PPE, ASM and Sanical were required to undertake a pre-audit and declare the shipment to customs as they moved their products from both China and Cambodia into Sydney. With the support of FedEx, the teams worked closely to ensure that they received the necessary customs approvals that allowed them to move the shipment seamlessly into Australia.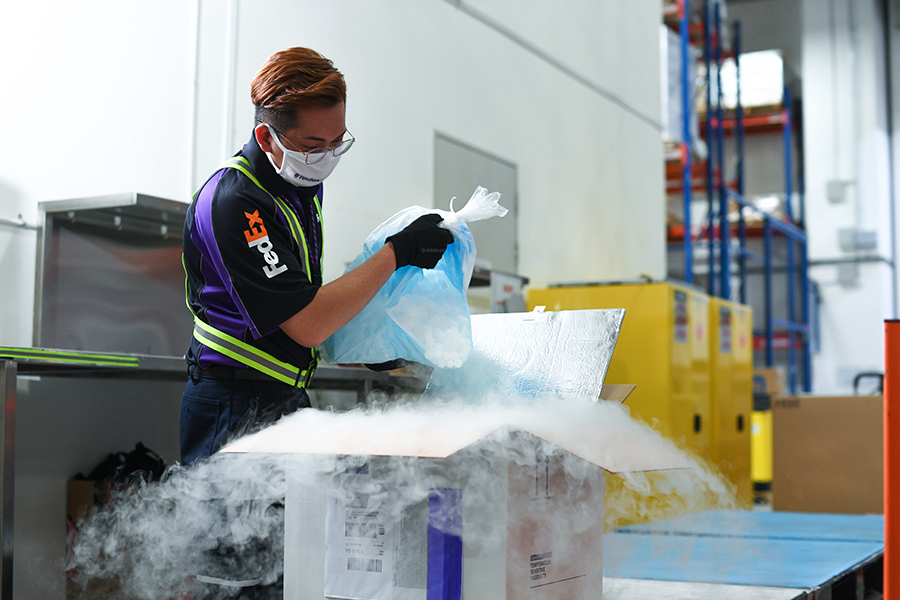 FedEx's international network, world class fleet, logistics expertise and capabilities allowed for the crucial shipment to move efficiently and reliably across the globe and reach its destination on time.
Delivering service every step of the way
Reduced handling costs, service reliability and first-class customer support played a critical role in the quick delivery of ASM and Sanical's supplies vitally needed by doctors, nurses and aged-care workers in Australia.
"We trust FedEx to deliver our urgent surgical and medical items, every time " said Claire Hollard, Director at Ascend Surgical & Medical.
Since the first shipment from Cambodia into Australia, Sanical has become a repeat customer, "FedEx has helped our business navigate better, faster and smarter all around the world", said Greta Grossberg, Managing Director, Sanical.
Learn more about ASM and Sanical.
For more healthcare content, please click HERE.
Visit FedEx Express Australia to discover more ways to access fast and efficient heavy weight shipping.
Related Posts
What COVID-19 Has Taught Us About Gender Leadership