South Australia Brings New Opportunities For SME Growth
South Australia is considered one of Australia's best performing states in terms of cross border trade growth. We are ready to power that growth with our newly built Adelaide gateway facility.
South Australia is in the midst of a growth period, driven by demand for agriculture, wine, metals and renewables. This growth will have vast knock-on effects across the state, much of which will be beneficial to the SME community.

Recognizing this impending boom, we at FedEx are helping local businesses tap into these opportunities, by enhancing our connectivity in South Australia to provide the best possible experience for businesses and customers.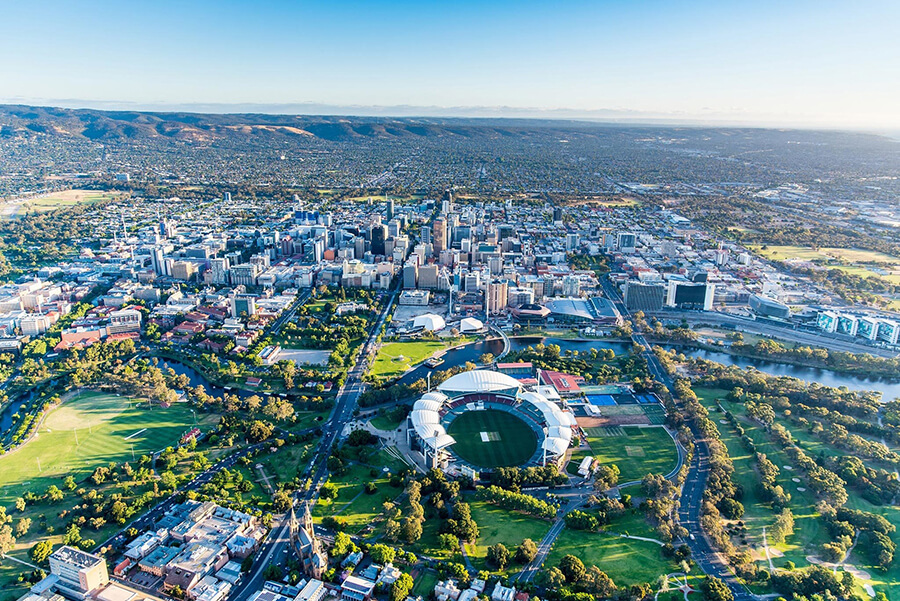 Why South Australia is poised to thrive
The South Australian economy has been growing at an impressive rate, with exports reaching a record high of
$17 billion in February 2023, a 27% increase
compared to the same period last year.
While this growth is driven by various factors, what's worth noticing is the soaring demand from Asian countries such as Malaysia – the state's third-largest destination market, which recorded a huge jump of nearly 40% to $1.33 billion year-on-year. Other key Asian markets including South Korea and the Philippines also contributed to the boom.
This surge in exports is driving increased freight across South Australia. According to Adelaide Airport, the state's total air freight is expected to more than double over the next 20 years to 146,000 tonnes by 2039, with the majority continuing to be in cargo holds of scheduled passenger flights from 2019. It will likely bring more interstate and international visitors into South Australia, as air freight plays a key factor in stabilizing passenger services and reaffirming new routes.
With more visitors experiencing everything South Australia has to offer, that means more money circulating in the state economy and more opportunities for South Australian businesses — large and small.
Thriving renewables sector
South Australia is also well placed to leverage the thriving
renewables sector
, with abundant opportunities for growth in hydrogen, wind and solar energy. Having been at the forefront of renewable adoption and innovative technologies — home to the world's first large Tesla battery — the rising global demand for renewables is also attracting interest in South Australian copper ore and concentrates.
Growing population fuels the state's economic growth
Another key factor influencing the state's economic boom is the power of its people. The South Australian population is expected to
surge by more than a quarter of a million people by 2023
, bringing significant economic opportunities for SMEs. The state's $45 billion small business sector
employs over 350,000 people
, representing 98% of all businesses in South Australia and almost 40% of the workforce.
Based on the data above, SMEs, particularly small and micro-sized businesses, are well-positioned to take advantage of these opportunities and help drive the country's economy forward.
Of course, we cannot ignore the current financial headwinds impacting businesses and economies across the world, so encourage you to do your own research and seek professional advice before taking advantage of any trends or opportunities.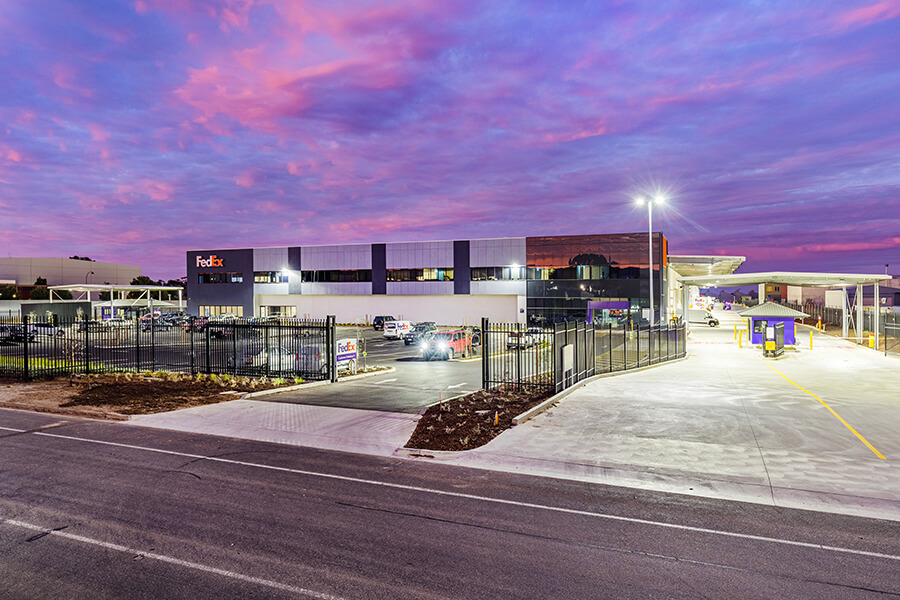 FedEx Is Helping South Australian Businesses Grow
FedEx plays a key role in supporting SMEs with its new Adelaide South Australia gateway facility, which is helping to meet the surging air freight demand out of the state.
Adjacent to the Adelaide Airport, the new facility forms part of the planned Freight and Logistics Hub for the Adelaide Airport East Precinct. Featuring enhanced sorting and storage capabilities, and supported by state-of-the-art technology, the FedEx Adelaide gateway spans approximately 64,000 square meters – more than double the size of the previous facilities combined. It's also equipped with a 435m conveyor belt and an advanced automated sorting system that can process up to 10,000 packages per hour.
The enhanced sorting capacity has helped enable select one-day delivery services to be extended to homes and businesses across metropolitan and regional South Australia. Locations enjoying faster delivery times include the wine business behemoths of Barossa Valley, Adelaide Hills and Fleurieu Peninsula regions.
With 25 weekly flights in and out of Adelaide Airport, the new facility provides importers and exporters with greater access to other Australia cities and international markets.
SMEs are the lifeblood of the South Australian economy. Working with the right logistic partner will help unlock more opportunities and access customers in the global marketplace.
To discover more about e-commerce and logistics trends,
head here
.
Related Posts
How SMEs Can Reap The Benefits Of The Australia-India ECTA

How An Online Shopping Mall Is Bridging Japanese Brands With The World

Navigating Customer Demand For Fast, Sustainable Delivery In Australia