Small Companies Are Taking On The World
Start-ups and SMEs in Asia are tapping technology to champion a better tomorrow. We celebrate the 4 finalists of our regional Small Business Contest – visionary businesses that are really going places.
Small businesses today are leveraging innovation and technology to tackle daunting global challenges, whether it's providing affordable healthcare, improving transportation in congested cities, or addressing climate change. Amid supply chain disruptions, the SME (small and medium-sized businesses) community continues to capitalize on digital opportunities that emerge from the pandemic.
In Asia, four such companies committed to making a difference are the finalists of the
2021 APAC FedEx Small Business Grant Contest
(SBGC). These start-ups are helping to reshape the world into one that is smarter, more accessible and connected.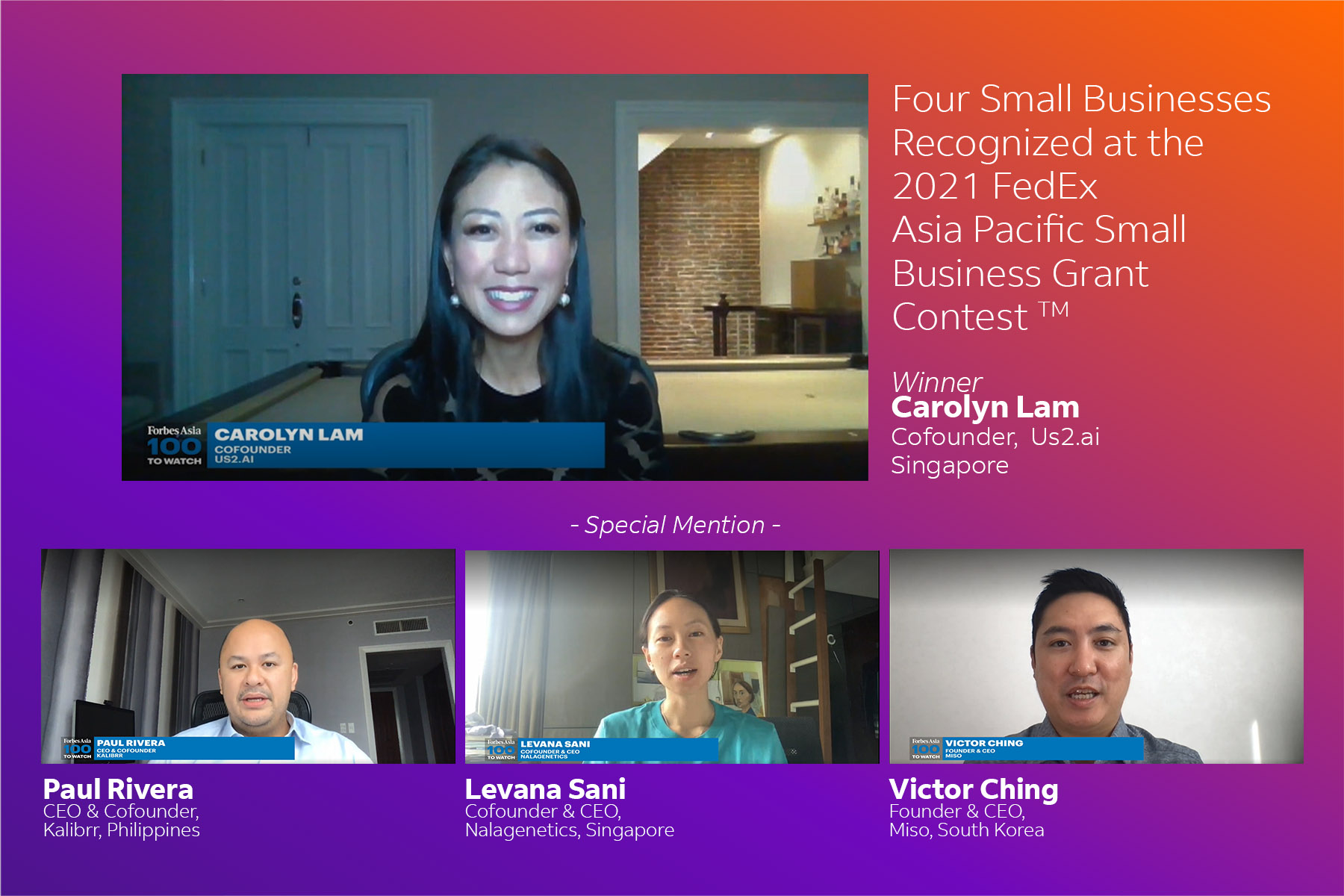 1. Singapore - Us2.ai: remote heart check-ups
SBGC 2021 winner
Us2.ai
is making it possible for doctors to check on the health of their patients' heart conditions anywhere in the world. The MedTech start-up's patented, FDA-approved software automates most of the echocardiogram process, allowing even nurses to be able to take the readings in the remotest of locations.
Regular echocardiograms are a highly manual process, with a cardiologist taking 30 to 40 minutes to assess the readings. This has led to a 20% variability in the findings, depending on the doctor. This is where Us2.ai comes in - automating the fight against heart disease with the aim of building a future where everyone has access to high-quality, consistent and inexpensive echocardiograms.

The company is now working to offer its services to remote areas with no access to the internet. "Putting our software on a physical device will really help us get to the corners of the world. And what we're doing at the moment is performing pilot studies to just show this can be done," said Carolyn Lam, Cofounder, Us2.ai.
2. Singapore - Nalagenetics: making COVID-19 swab testing less painful
A new solution from start-up
Nalagenetics
seeks to make taking a COVID-19 swab test a far less painful affair. The company's product, QuickSpit, is a PCR test which works with just a saliva-based sample; making it less invasive for patients but no less accurate.
The MedTech firm first deployed test kits five years ago in Indonesia in the fight against leprosy. While the illness isn't usually fatal, the drugs to treat it can be. The test kits help ensure drugs are safe for a person's genetic make-up.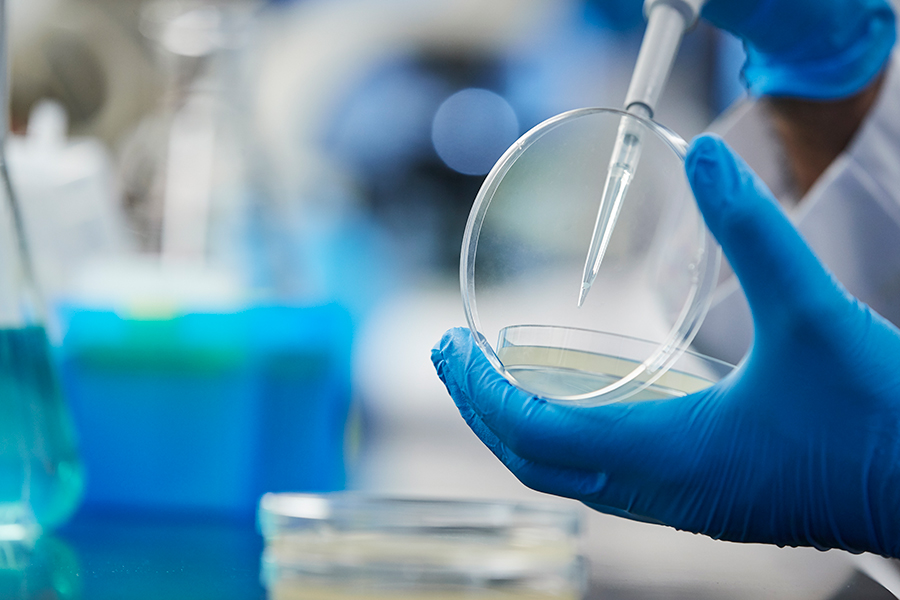 "We developed QuickSpit because we saw that it was very important for these populations (like kids and the elderly) to get tested. At the same time, it was highly uncomfortable for them to get swabbed. And so QuickSpit was all based on a saliva-based sample matrix. And then it goes straight to the PCR without an extraction step.", explained Levana Sani, the start-up's Co-founder & CEO.
3. South Korea - Miso: making housekeeping a breeze
South Korea's
Miso
has developed an app that matches over 115,000 cleaners with housekeeping jobs. The service is making it more convenient for busy families in South Korea to get housekeeping services, bringing cleanliness and happiness to households across the country.
"The reason why I was interested in this space was because I personally love cleanliness, but dislike cleaning. So, it was a service that I felt that I could use as a customer myself. And that's important to me personally, when building a service," said Victor Ching, Miso's Founder & CEO.
The solution also streamlines the process of getting jobs for the cleaners. Currently, cleaners in South Korea must wait at agencies each morning before being dispatched to a customer. Under this arrangement, a cleaner could potentially spend the whole day in that waiting room without an order. With Miso, cleaners can just open the app and select a job that suits them.
4. The Philippines - Kalibrr: transforming job search
Kalibrr is disrupting the recruitment industry by transforming the way job-seekers find their dream jobs, and how companies hire talent.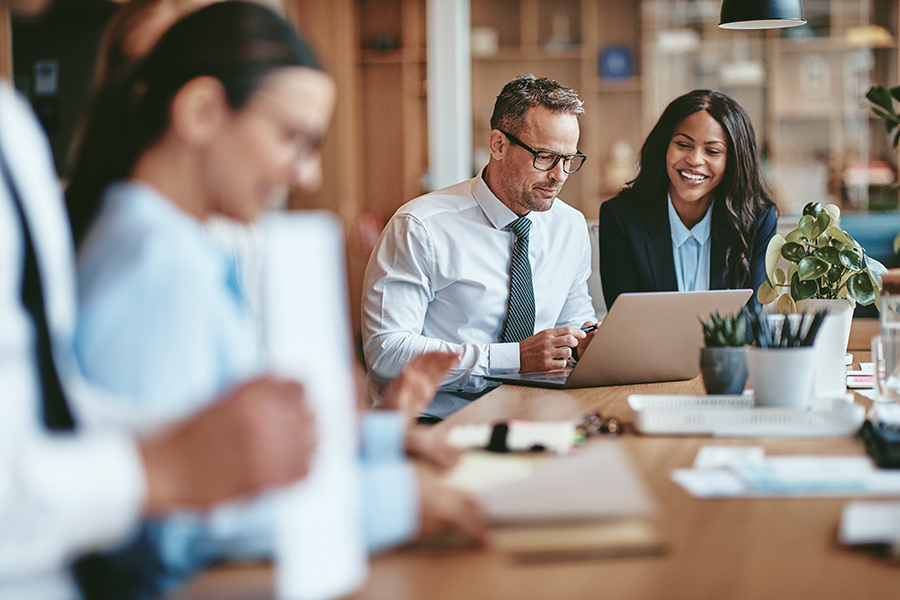 While online job search platforms have been around for a long time, the start-up is attempting to radically change the way this is done. Rather than having to search for a job, Kalibrr utilizes algorithms to recommend and match job seekers with the most suitable vacancies.
These are the same algorithms that recommend music, movies and content to consumers. The difference is that Kalibrr recommends jobs and the careers that the algorithm thinks might be of interest to the job seeker.
"We feel that with traditional job search, it becomes very self-limiting. People only end up searching for what they know, but there's actually a universe of jobs that can and should be available to you," said Paul Rivera, CEO & Co-founder of Kalibrr.
He added: "These are jobs that might be a fit for your skills, even if you didn't know that they existed."
Making a difference regardless of size
These four innovative companies are proof that size should not limit one's ability to drive change in the world. And this is exactly why we strongly believe in the ability of businesses to make a difference regardless of their scale. Indeed, the small business and start-up ecosystem is critical in driving economic growth and recovery in Asia Pacific, which remains the
fastest-growing region
in the world.
As a leader in enabling trade, we support the
growth momentum of small businesses
with innovation and technology. Our digital solutions for contactless delivery, network expansion, faster custom clearance and more are instances in how we help enable SMEs to seize cross-border trade and economic recovery.
For more topical insights and stories about how SMEs can bolster growth and recovery toward a profitable future,
please visit our small business page here.
Related Posts
Unlocking The Innovation Potential Of Singapore's Small Businesses

How A South Korean Start-Up Is Transforming The Home Cleaning Service Industry

AI Is Powering How Small Businesses Find Talent In The Philippines
Savvy Shipping
Tips To Help Build
Your Business

VISIT OUR SMALL
BUSINESS CENTER