Shaping A Sustainable Future At FedEx
We speak to Sustainability Magazine about our environmental policies and strategy for a greener tomorrow for communities and the planet.
As one of the world's largest express transportation companies, we recognize the importance of taking action in addressing climate challenges and the positive impact we can make for our industry and our communities. Kawal Preet, Regional President of Asia Pacific, Middle East and Africa (AMEA) sat down with
Sustainability Magazine
to discuss the road ahead for sustainable operations across the region.
Find out about our ambitious goal to become carbon neutral by 2040 and more below: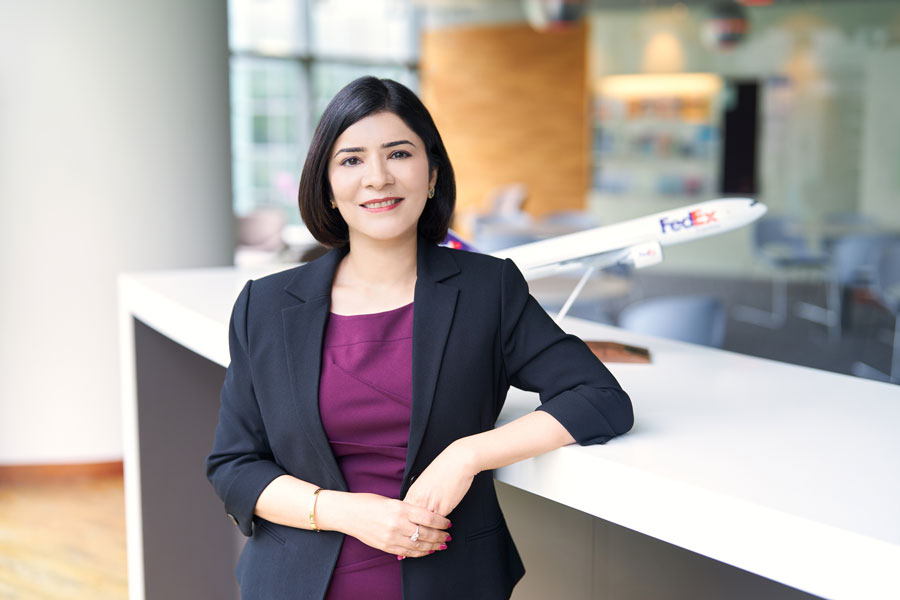 Q: Where does FedEx stand today in terms of carbon neutrality and sustainability?
Kawal Preet: In March 2021, we set an ambitious global goal to achieve carbon-neutral operations by 2040,10 years earlier than the timeline laid out by the Paris Climate Agreement. We plan to achieve this through enterprise-wide initiatives that focus on vehicle electrification, sustainable fuels, fuel conservation and aircraft modernization, more efficient facilities, and natural carbon sequestration. We've set timetables and targets against these and established teams to execute our plans.
We're also collaborating with NGOs and other institutions throughout AMEA that are leading the charge on sustainability and helping restore and protect the environment. For instance, this year we are discontinuing the production of all seasonal paper products and printed calendars used in customer gifting and instead introducing a new AMEA sustainability customer engagement program. Through this, we'll be planting 48,000 trees to honor the FedEx customers joining us in our focus on environmental protection.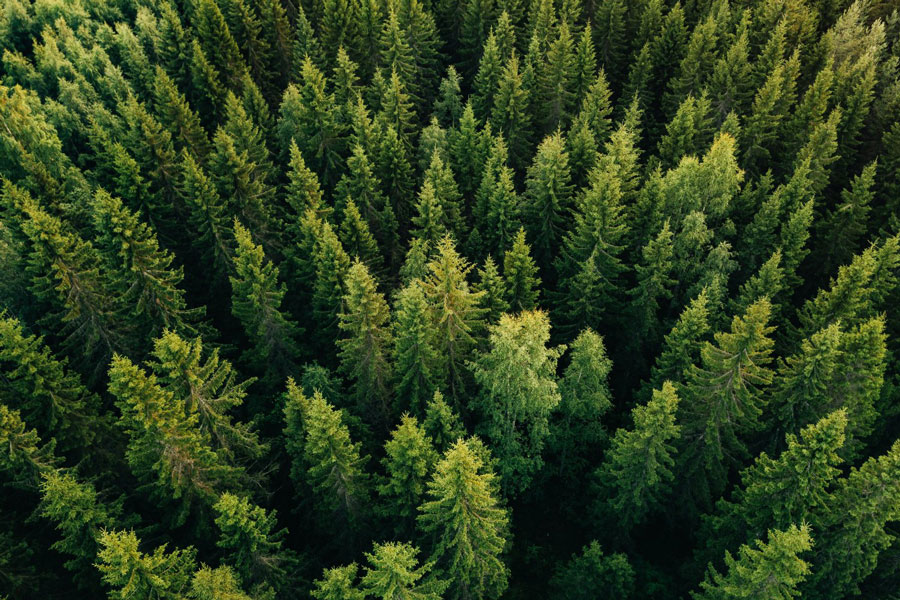 Q: What strategies has FedEx deployed in the AMEA region to achieve carbon neutrality?
KP: Our roadmap to carbon neutrality by 2040 lays out initiatives across our entire organization and there's a common strategy woven throughout our sustainability efforts: reduce, replace, and revolutionize. We're focused on reducing emissions and waste, replacing older technologies and vehicles with more efficient ones, and revolutionizing our operations with new technologies.
Every day, over 16 million packages pass through FedEx facilities globally. That makes our packaging an obvious place to start. I'm happy to say that 100% of FedEx® packaging is now recyclable, and 49% is made from recycled materials.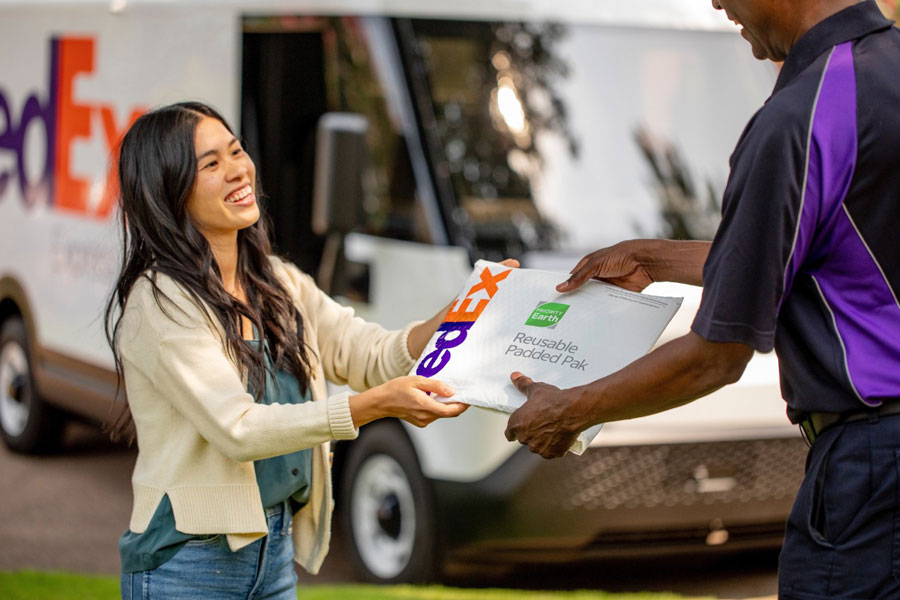 Like any other industry, we are leaning on advanced technologies to explore new possibilities in operational efficiency. These, ultimately, will contribute to reducing carbon emissions. For example, in China, we're testing the use of
autonomous vehicles
to advance emissions-free 'last-mile' delivery.
Our analytics team in Singapore is also working with FedEx Dataworks, which is steering the company's digital transformation. Using data to help optimize internal operations, we will apply technologies like artificial intelligence (AI) and machine learning into our internal systems to make us more efficient. In markets like Singapore and China , we introduced AI- powered
robotic sorting arms
at our sorting centers and hubs.
Q: What sort of role does sustainability play in the design of new products and infrastructure? Can you provide specific examples?
KP:
Sustainability is a key driver in everything we do, because it works hand in hand with greater operational efficiency and customer experience.
Our own research shows
that customers want both sustainable delivery and speedy delivery together, and don't want to compromise in having one instead of the other.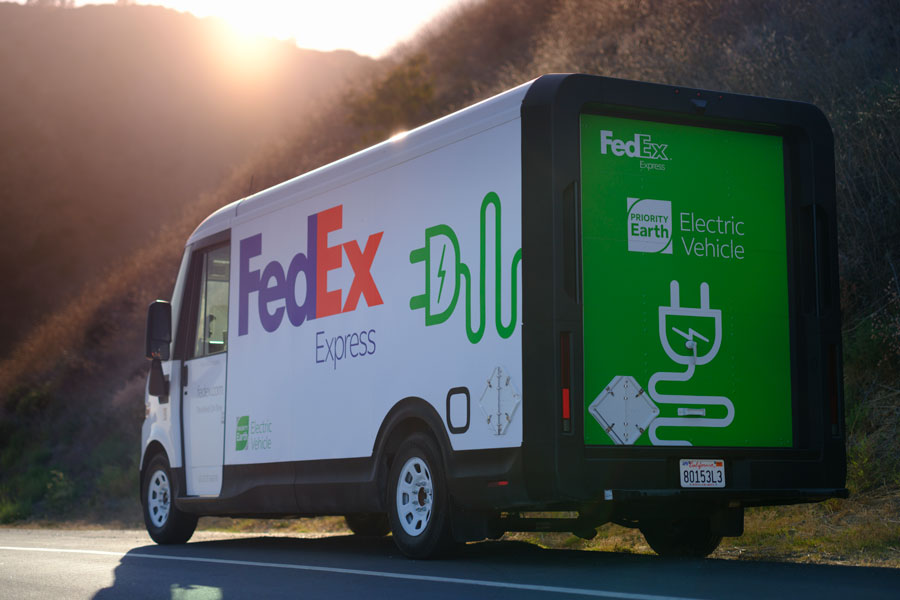 Digital technology is helping us innovate to provide more paperless solutions and more convenience for our customers. With millions of packages in our system every day, each and every way we can find to minimize paper usage makes a difference. For example, by using our Electronic Trade Documents, customers can now submit information essential for customs clearance electronically. This means there's no need to attach printed paperwork to each shipment and delays at customs can be avoided.
We have more than 5,000 air and ground hubs, local stations, freight service centers, and retail locations around the world and we understand the contribution they make to our carbon footprint. That's why we've been building our facilities with sustainability in mind over the past decade to help ensure energy efficiency.
Some of our newest facilities in places like Johannesburg in South Africa, Clark in the Philippines and Hong Kong incorporate multiple layers of sustainability features from construction materials to lighting, ventilation, insulation, water recycling, renewable power generation.
In South Korea, our new
Incheon gateway
which opened in November this year is a great example. It's a G-SEED (Green Standard for Energy and Environmental Design)-certified building that can generate renewable energy through 2,400 solar panels on its rooftop which will supply approximately 19% of its energy needs per month. It has a green roof to reduce heat flux and energy consumption for cooling or heating. The building also has a 1,000 square meter skylight to increase the amount of natural light and uses 100% LED lighting throughout to save more than 22,000kW per year compared to traditional lighting. It also collects and reuses rainwater on site. Our upcoming hub in Adelaide, Australia will incorporate similar features.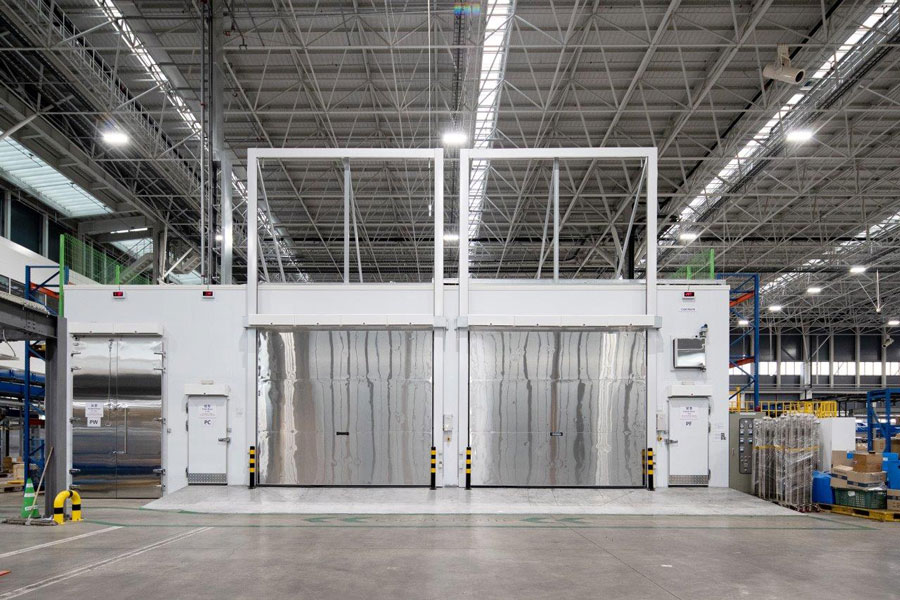 Q: What technologies does the company rely on to ensure sustainability?
When we think about sustainability, we take both an immediate and long-term view.
Converting our entire pickup and delivery fleet to zero-tailpipe emissions vehicles, for example, isn't going to happen overnight as manufacturing and infrastructure scale up to meet growing demand for EVs. We aim for 50% of new vehicle purchases to be electric by 2025 increasing to 100% by 2030. That will help get us to our goal of making our entire pickup and delivery fleet electric by 2040.
What we are doing at the same time is applying digital technologies including machine learning, artificial intelligence, and advanced analytics to improve the efficiency of our operations and predict problems before they happen. For instance, to optimize the efficiency of every vehicle in our fleet we are installing updated GPS tracking systems that provide the most efficient route, helping to save time, optimize driving distance, and help to reduce emissions.
With e-commerce growing at a
compound annual growth rate of 10% in APAC
, we're looking carefully at how we're managing last-mile delivery to residential addresses. Delivery lockers are a great example. By providing delivery lockers in convenient neighbourhood locations, we meet customers where they want to pick up. We can also reduce emissions and traffic congestion from wasted journeys when the recipients aren't home. Digital tools such as
FedEx Delivery Manager
work in parallel, allowing recipients to schedule when and where their shipment is delivered so they are there to receive it.
When it comes to achieving true sustainability in aviation, we are taking a long-term and multi-faceted approach. Today there are few viable alternatives to replace carbon-based jet fuels at the scale needed for the entire aviation industry. We're investing in aircraft modernization and advocating for the scale up of the sustainable aviation fuel (SAF) market. We have also pledged $100 million to Yale University to help establish the Yale Center for Natural Carbon Capture. This will accelerate research into methods of carbon sequestration at scale, with an initial focus on helping to offset greenhouse gas emissions equivalent to current airline emissions.
Q: What does FedEx hope to achieve in terms of sustainability in the next 18-24 months?
KP: We're focused on taking a combination of many small steps alongside big steps to generate real results across our operations. Most visible to our customers will be the continued expansion of our digital solutions. More of their interactions with us can be self-serve and completed with just a click. Customers in an increasing number of markets in the AMEA region will also be seeing more FedEx EVs on the roads.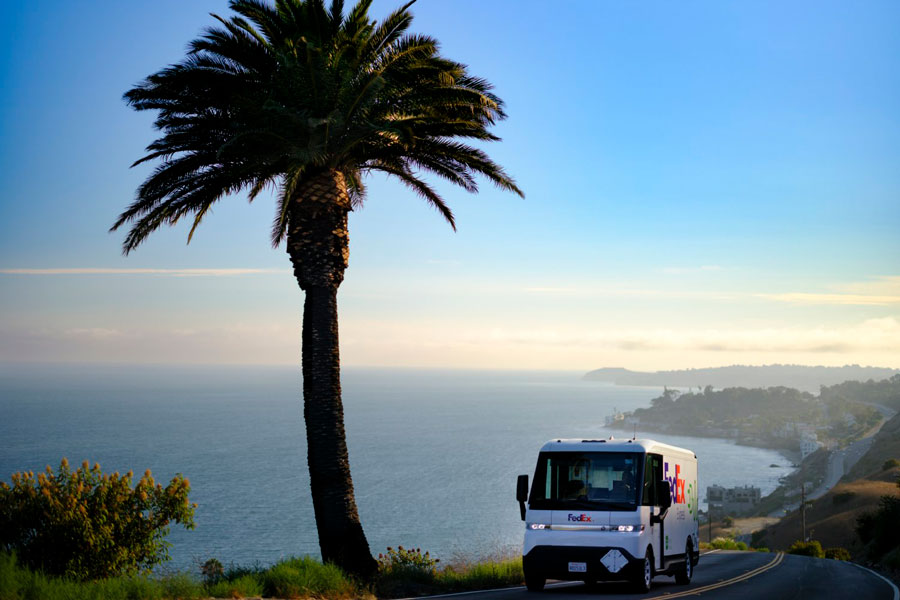 As customers look to us to help them reduce their carbon footprint within their supply chains, we are developing other data-driven tools that give them visibility into the CO2 emissions their shipping choices create. In this way, our customers can make more informed, sustainability-driven choices based on the options available.
But there will also be a lot of change taking place internally that will be invisible to customers at our facilities and in our processes that will have a positive contribution to our long-term goals. We are committed to being transparent in reporting what we've achieved and what we're prioritizing in our
annual ESG reporting.
For the past 50 years, FedEx has always been a pioneer in our industry and we want to continue to lead in our sustainability efforts as well.
Related Posts
Sustainable E-Commerce: The Time Is Now

SMEs Should Prioritize ESG Today For Future Success

Greening The Supply Chain To Combat Climate Change