Pharma Supply Chain Intelligence In Asia
As Asia's healthcare sector continues to grow, pharma businesses are learning to adapt to new and diverse challenges – with supply chain intelligence being key to its success.
Supply chains in Asia are fast evolving into smarter, technology-driven systems to meet the needs of a dynamic healthcare industry. In today's digital marketplace - and in a post-COVID world - supply chains have shifted to become highly interconnected and competitive. Now more than ever, investment in supply chains is taking on a strategic priority in Asia. To keep up with demand and optimize for success, it's essential to operate with 'supply chain intelligence.'

So, what is supply chain intelligence? It's a key area of focus empowering pharma business operators to better track their shipments through enhanced visibility of the entire supply chain. It means real-time performance insights and full visibility throughout the entire process, so they are in a better position to tackle today's global supply chain complexities. Supply chain investment means greater data-driven intelligence in the system itself so that supply chains continue to modernize.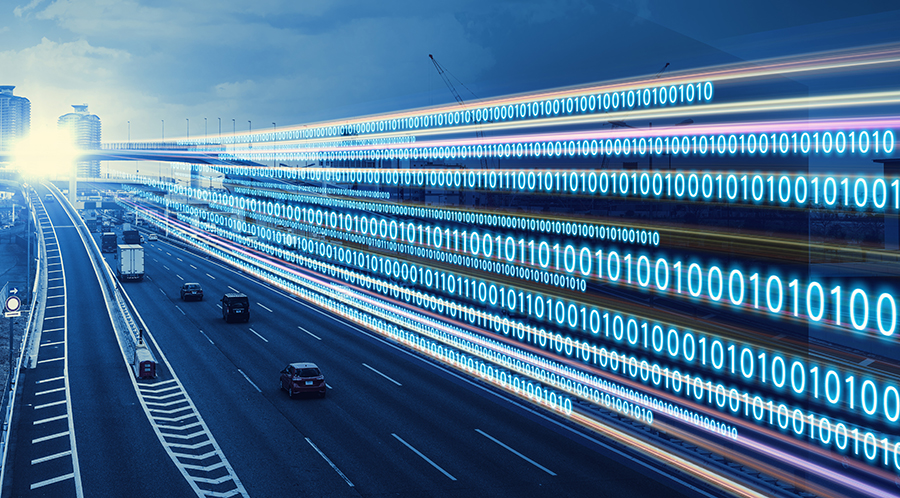 The role of supply chain intelligence in healthcare logistics

Generally, the supply chain refers to the resources needed to deliver goods or services to a customer. Managing the supply chain in healthcare is typically a very complex and fragmented process. Due to increasing competition, COVID-related restrictions, rising costs, government regulations, and demand for a higher quality of service, healthcare providers are under enormous pressure. And at the same time, the global vaccine roll-out has brought the importance of healthcare logistics under the spotlight.

Logistics is the gateway for pharmaceutical companies to bring their products to a global marketplace with minimal risks. Given the diverse locations, mergers, multiple information systems and changing organizational structures across the globe, supply chain leaders in healthcare and pharma need to optimize supply usage throughout the enterprise. The real value-add lies in innovation. A strong technology-backed supply chain can provide deeper, better insights into transportation including temperature control and cost.

Complete visibility and real-time tracking will be game changers

Pharma products, such as vaccines, biopharmaceuticals and cell therapies, need to be transported under stringent environmental conditions where temperature, humidity, light exposure and other variables are tightly controlled. Tracking and monitoring the ingredients from supplier to factory, measuring temperature, time and the location to deliver reliable data and a clear line of sight at every stage is critical. This precise level of visibility and tracking can really help supply chain leaders – and therefore, healthcare and pharma providers – to identify efficiencies and gaps and then tie that to their business profitability.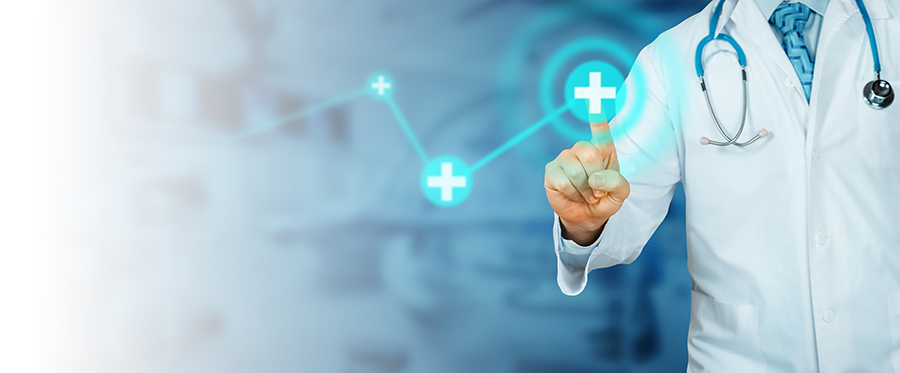 Historical data can allow supply chain providers to deploy optimal packaging designs and utilize cold storage facilities during transportation, while real-time data analysis can flag specific shipments where intervention is required immediately to save a product. For instance, FedEx services are supported by
end-to-end tracking technologies which generate extensive data and continuous visibility on biopharmaceutical shipments
.
One example is the
SenseAware
technology – a FedEx innovation – that monitors temperature, humidity, light exposure, shock events, and other environmental factors that can impact supply chain integrity. The combined multi-sensor device can gather, send and monitor data, enabling a comprehensive array of real-time tracking. Customers have a clear line of sight at every stage to identify and solve potential risks along a complex supply chain.
We also support clinical trial projects by providing greater transparency throughout the supply chain. This not only makes customers' lives easier but helps to elevate their business and connect to a larger network in APAC and worldwide. We see that automation will continue to improve. Automated tracking systems lessen the need for manual inventory management as well as considerably reduce drug wastage from expiration and spoilage; facility personnel can be alerted proactively to the status of products in storage. With inventory data digitized, healthcare facilities can work faster, and with more accuracy, to better meet accreditation and government regulation requirements.
Big data will be central to predicting and mitigating risk
Data and AI will play a key role in Supply Chain Management (SCM) and empower business operators to conduct real-time data analysis. Modern-day supply chain intelligence is digitally driven. It can better help companies slash costs and increase customer satisfaction, combining data and analytics to draw out patterns and look into the future. Broadly speaking, SCM technologies will enhance operational and transactional efficiencies in manufacturing, sourcing, and distribution.
Supply chain intelligence technologies can integrate business intelligence with data from SCM systems, providing strategic information to decision-makers. By harnessing data and innovating with technology, manufacturers and logistics providers can further customize solutions and effectively close the shortage gaps.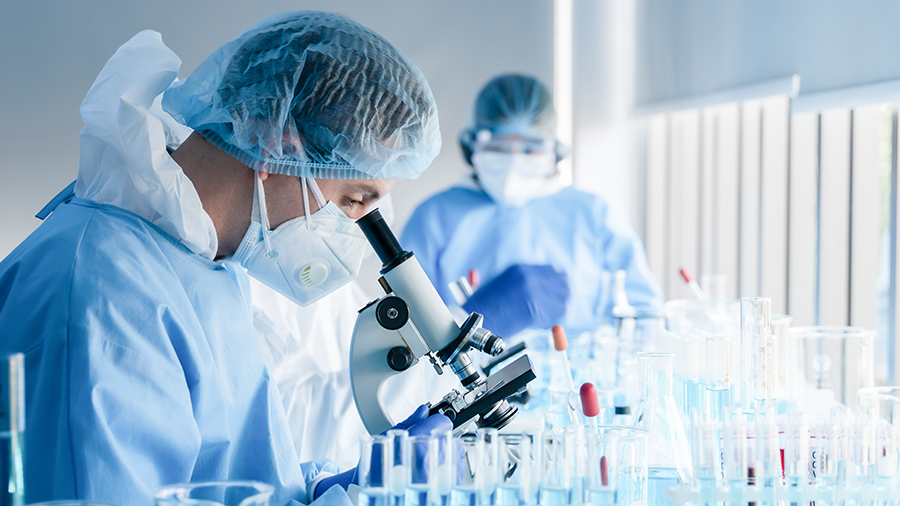 Predictive analytics can enable scientists to identify patterns and gaps, and suggest efficiencies, revenue opportunities, potential problems or competitive advantages. Real-time data can be processed by manufacturers and their supply chain vendors through descriptive analytics to reveal operations patterns. Companies can forecast how their supply chain may evolve and develop risk-mitigation strategies to fix identified weaknesses.
Logistics can drive the development of healthcare industry supply chain
The future of the healthcare industry will be global and borderless. The biopharmaceutical boom in Asia calls for the adoption of new technologies and higher quality cold chain services. We will continue to identify innovative ways to provide the visibility required by customers throughout the supply chain.
Accurate forecasting, faster response times, ability to recognize shipping patterns to plan for risk and cost-saving factors, in addition to running a low-to-zero waste operation, will be key parameters for the industry to measure business efficiencies - supplemented by effective supply chain intelligence. Logistics companies must continue to enhance our solutions and remain focused on innovation to aid compliance and cost optimization for our customers.
Seeking solutions and services for your healthcare shipments?
Visit our Healthcare page here
.
Related Posts
How To Manage Healthcare Supply Chain Risk Post COVID-19

Why Healthcare Supply Chains Need To Be Pandemic-Proof

Biopharma Trends To Consider Now