Making Flawless Beauty Accessible All Over The World
How one company's expansion to the Philippines transformed their global market.
Today's increasingly digital landscape has presented many opportunities to source materials, share ideas, and reach out to customers across the globe. It's a great equalizer for micro, small, and medium businesses to gain as much visibility and access to customers as large businesses have.
The beauty industry has experienced tremendous growth over the years. In 2019, the industry experienced a 5.0% / 5.5% growth and had an estimated global market of more than 220 billion
euros
. Today, more and more beauty companies are using digital platforms to connect with a larger customer base, a technique that brick-and-mortar businesses are less able to make use of.
One such company,
Flawless Beauty
, a leading advocate of consumer health products based in the U.S, recognized the benefits of e-commerce to connect to a wider audience. One way the company connects with customers is through a website contact form that can be used to seek beauty advice from a member of staff. In addition, Flawless Beauty provide their customers with updates on the expected delivery date of their products and pickup arrangements. The company strengthened its digital marketing efforts to respond to demands for safe, effective, and FDA-approved products.
Flawless Beauty expanded to the Philippines in 2013 to connect to women in Asia, especially Filipinas, who comprise 30% to 40% of their global market.
The success of its e-commerce business urged the company to employ fast and reliable delivery services that can meet the demands of their customers.  FedEx Express transportation and logistics expertise has proved to be the right solution.
In fact, Flawless Beauty General Manager, Dean Everett Vilar, noted that the world's largest express transportation company has been crucial to its success, helping them achieve 25% to 30% growth in repeat orders alone since their partnership in 2016. The company began with five to 10 parcels a day which has now grown to 20 to 30 parcels a day. Customers around the world are delighted that deliveries arrive on time, encouraging repeat orders.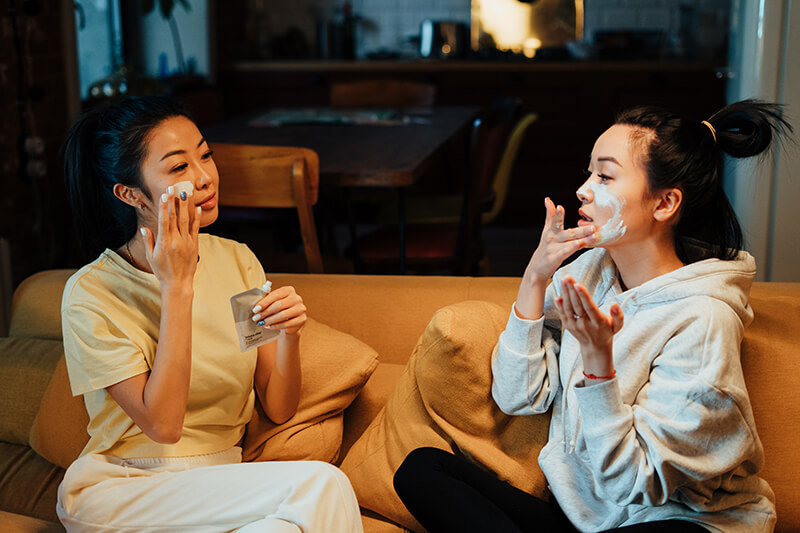 "In line with our commitment to make beauty products accessible to women worldwide, it is important that we find a partner that can help us reach any corner of the world. This is especially important given our plan to achieve overall growth of 50% to 80% and expand to different markets in the region over the next five years," Dean emphasized. "FedEx access to many countries in the world, particularly the United States, Europe, and Africa where our products are in great demand, has given us the opportunity to meet global demand for our products."
There have been instances where FedEx Express went the extra mile to deliver packages to areas which were deemed inaccessible, ensuring that customers received their orders at their doorstep on time.
Dean added that their confidence in FedEx is also an important aspect of their partnership, "Our company has always upheld excellent customer service, and FedEx has helped strengthen this by providing accurate tracking information to customers."
"Our success is not only hinged on the quality of our products but also our ability to deliver them to any part of the world. Our partnership with FedEx Express boosted our business by providing us cost-efficient yet effective, fast, and reliable delivery services." Dean added. "It is important to us that a logistics provider such as FedEx has excellent quality service to help us meet our commitment to our customers all over the world."
If your small business is ready to start shipping internationally need,
head here for all the info you'll need
to get up and running fast.
Related Posts
How To Export Around The Clock

SMEs: Start Planning For Peak Season Earlier

Korean Pharma Continues To Thrive