Logistics Innovations Are Key To Fighting The Next Pandemic
The industry is using lessons learned, to help eliminate underlying healthcare vulnerabilities and improve speed and efficiency of relief efforts.
The COVID-19 pandemic is often described as a "once-in-a-century" event. Yet, although the virus arrived almost exactly 100 years after the so-called Spanish flu ravaged the world, the outcomes of the two events have been radically different.
Was our modern, tech-driven world better prepared than that of our ancestors when it came to combatting a global contagion? Absolutely. However, the question we should really be asking is are we ready for the next one.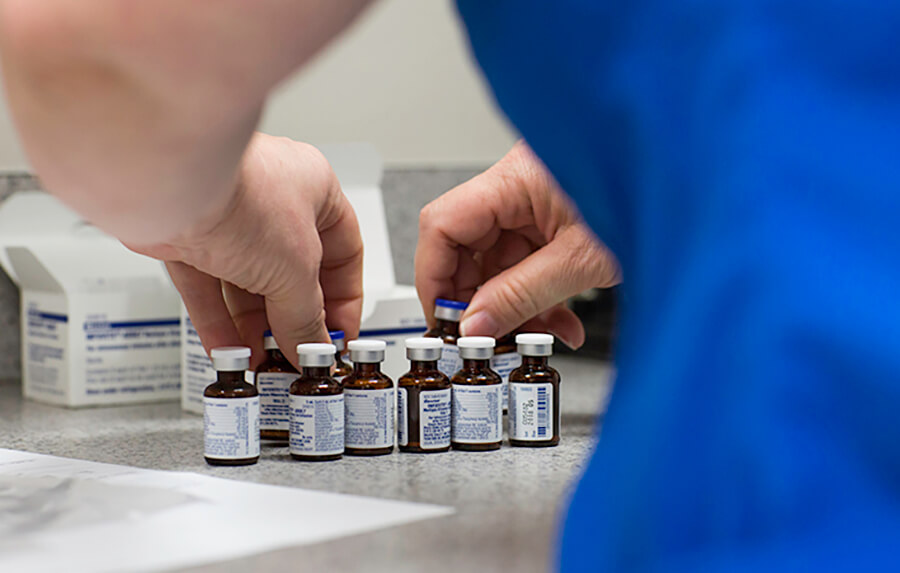 Healthcare organizations can't do it alone
But healthcare organizations can't do it alone. Mounting an effective response call for specialized capabilities and enablers, both within and beyond public health systems. That, includes logistics providers.
To keep ahead of the pandemic wave, the logistics industry must develop sophisticated solutions that combine the power of physical infrastructures with the potential of digital technologies. These new offerings need to be capable of meeting today's needs, and be flexible enough to tackle the challenges of tomorrow's pandemics and other disasters – whether natural or man-made.
The race to deliver: speed is not enough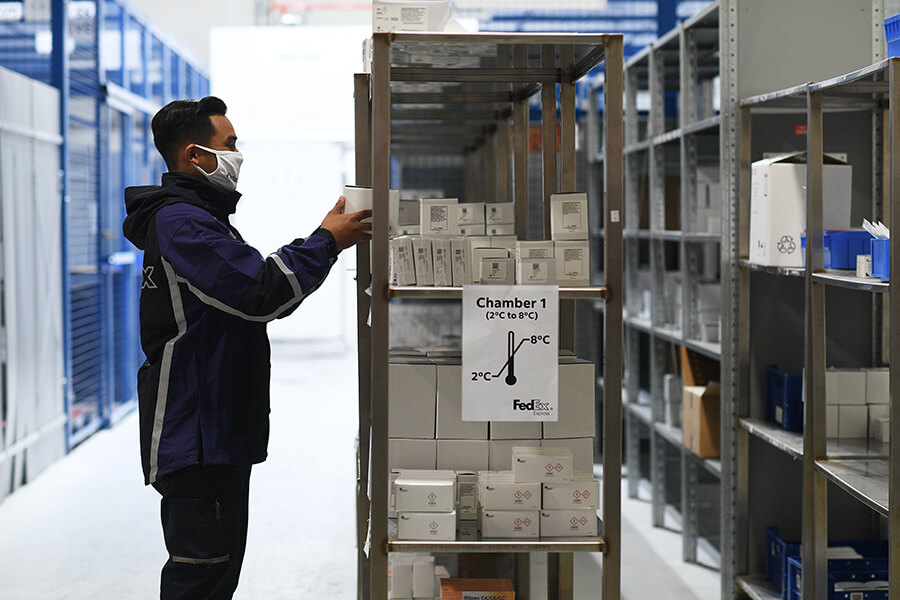 If decades of repeated outbreaks have a silver lining, it's that they inspired the logistics industry to build capability and capacity. To date, local and global players have helped pharmaceutical companies and governments to distribute more than 12 billion doses of COVID-19 vaccines worldwide. That includes, FedEx, which has leveraged its fleet of more than 680 aircraft and 200,000 vehicles, to ship over millions of vaccines.
Protecting temperature-sensitive shipments in unexpected circumstances has long been a challenge faced by logistics providers. Tagged as priority items, temperature-sensitive shipments are normally precleared, so they can be unloaded from a plane and transferred t waiting vans or trucks for immediate delivery. Howeverin the event of any delay, it is essential that facilities equipped with ultra-low-temperature freezers and refrigerated rooms are available for temporary storage before they're delivered. So far FedEx has built more than 90 of them across five continents, including Life Sciences Centers in key Asian locations such as Japan, South Korea and Singapore.
Information about each step of the journey is becoming almost as important as the package itself.
The technologies that allow consumers to pinpoint the location of e-commerce purchases have already transformed the movement of medical supplies
. Innovative developments are pushing the performance envelope evenfurther. FedEx SenseAware ID now uses BLE (Bluetooth Low Energy) sensors to monitor conditions and track the progress of vaccine shipments in near real-time. This means customer support agents can intervene directly if weather, traffic congestion or customs delays threaten delivery times. In addition to increasing efficiency, that kind of knowledge also enables medical communities and authorities to plan better, not to mention providing them with valuable peace of mind.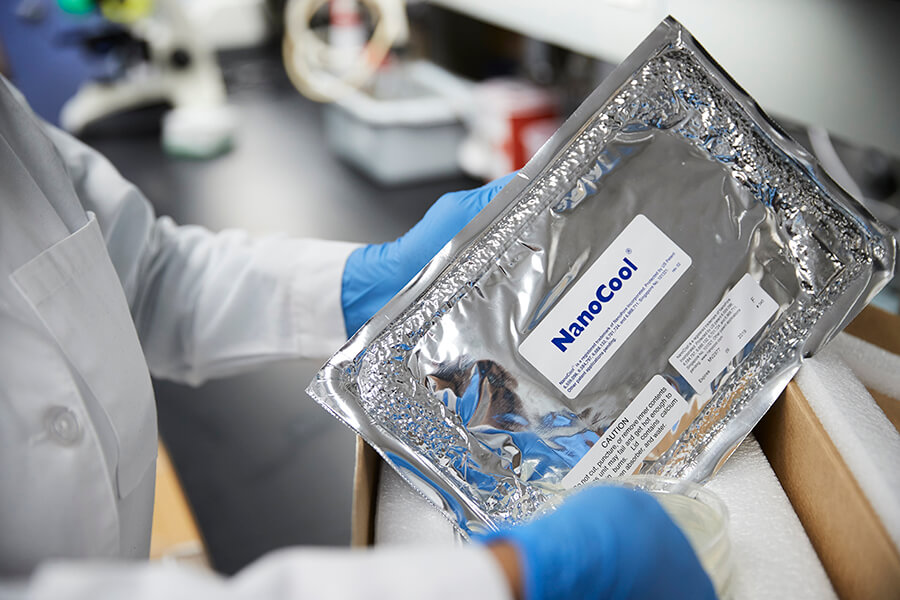 Reducing friction through expertise
There are plenty of other ways to accelerate deliveries, such as by eliminating bottlenecks and smoothing out friction points. That doesn't necessarily mean a significant investment. It can be as simple as making sure that the logistics carrier's personnel are pre-qualified to enter when they arrive at hospitals or other medical facilities. Establishing dedicated healthcare teams, staffed by experienced and well-trained employees also pays dividends.
The logistics industry has become an integral part of the global healthcare supply chain, and during the pandemic
, carriers like FedEx mobilized its global network and expertise to deliver millions of lifesaving vaccines and supplies to more than 60 countries and territories. Deliver mission-critical medical supplies in a timely fashion doesn't happen overnight. FedEx has spent decades working closely with healthcare customers to safely transport critical shipments like pharmaceuticals and seasonal flu vaccines, along with other essentials, such as syringes and personal protective equipment.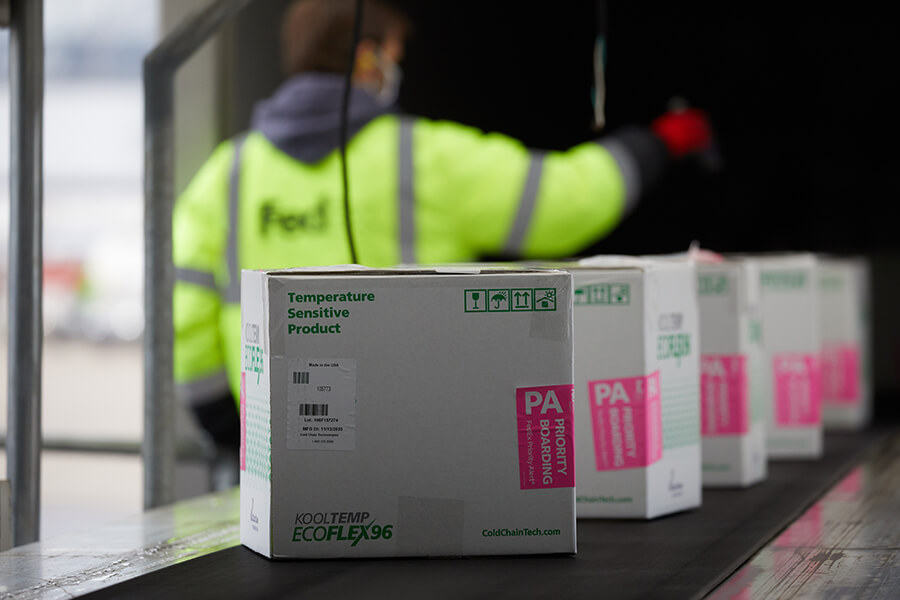 Related Posts
The Chinese Start-Up Advancing Life Support Tech

How To Ship A Clinical Trial Sample

Bridging Supply Chain Gaps For mRNA Vaccines