How A Thai Sustainable Houseware Brand Is Creating Worldwide Buzz
SuperBee started out as a small business that sells homemade beeswax wraps and is now taking on the world with their products that are hand-crafted with love.
What started out as a five-person team with a simple vision of preserving food at home with homemade beeswax wraps went on to become
SuperBee
- a household brand known in kitchens across the world. Inspired by founder Antoinette Jackson's grandmother, this homegrown beeswax wrap brand from Thailand has transcended from a simple kitchen table idea to a thriving small business promoting sustainable household goods.
Established in Chiang Mai in 2016 and nestled in the picturesque mountains of northern Thailand, SuperBee's mission is to reduce single-use plastic products by offering eco-friendly and reusable products for the household, such as reusable beeswax wraps and food bags. At the same time, the business is creating opportunities to empower women in Thai communities.
Now staffed with 20 dedicated local employees, SuperBee is headed towards expanding this social enterprise overseas to build a greener future, one beeswax wrap at a time, with our help.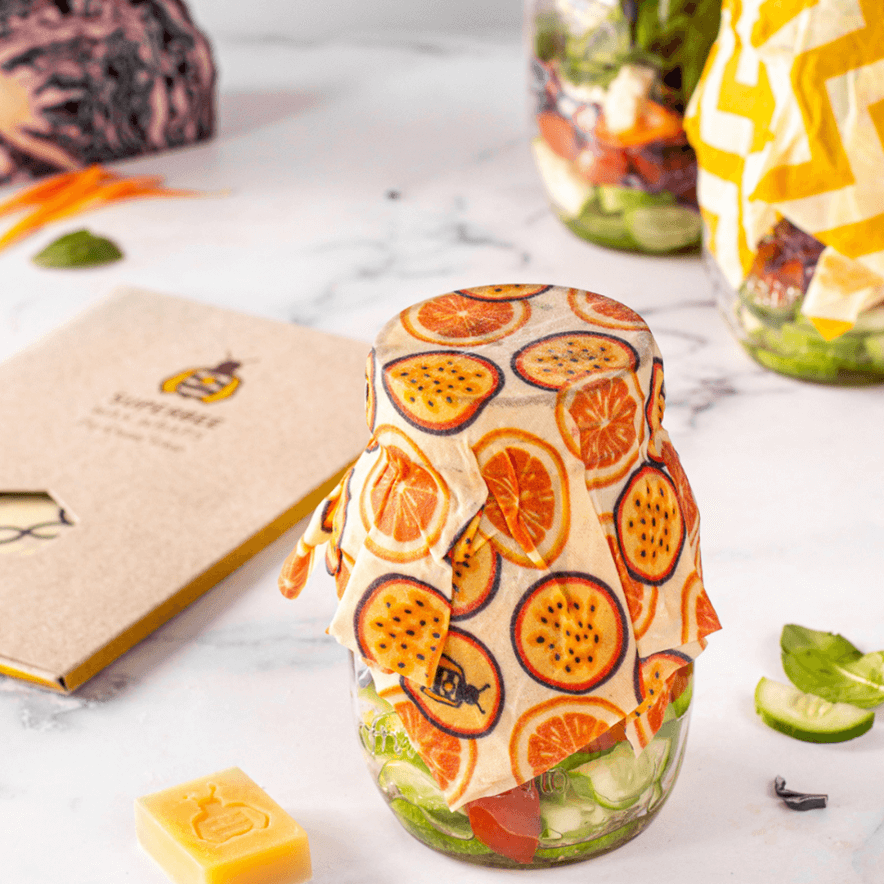 Teaming up with a reliable logistics provider to scale
The brand was making steady progress until the pandemic hit. Challenges began to pile up, including the slowing down of orders and overseas shipments being delayed or lost. SuperBee realized that they needed a reliable logistics partner and they turned to us for support in 2021.
Since then, the brand has grown four-fold from its humble beginnings. This includes exporting over $390,000 worth of products per order to a supermarket chain in the United States.
While SuperBee operates an offline business through wholesale and small retailers, its main sales channel is through
e-commerce
where close to 80% of transactions are from overseas customers.
To ensure a seamless shipping experience for its e-commerce customers, SuperBee chose us for our expertise in customs clearance and connections to more than 220 countries and territories worldwide, as well as for our innovative delivery options and comprehensive pickup arrangement.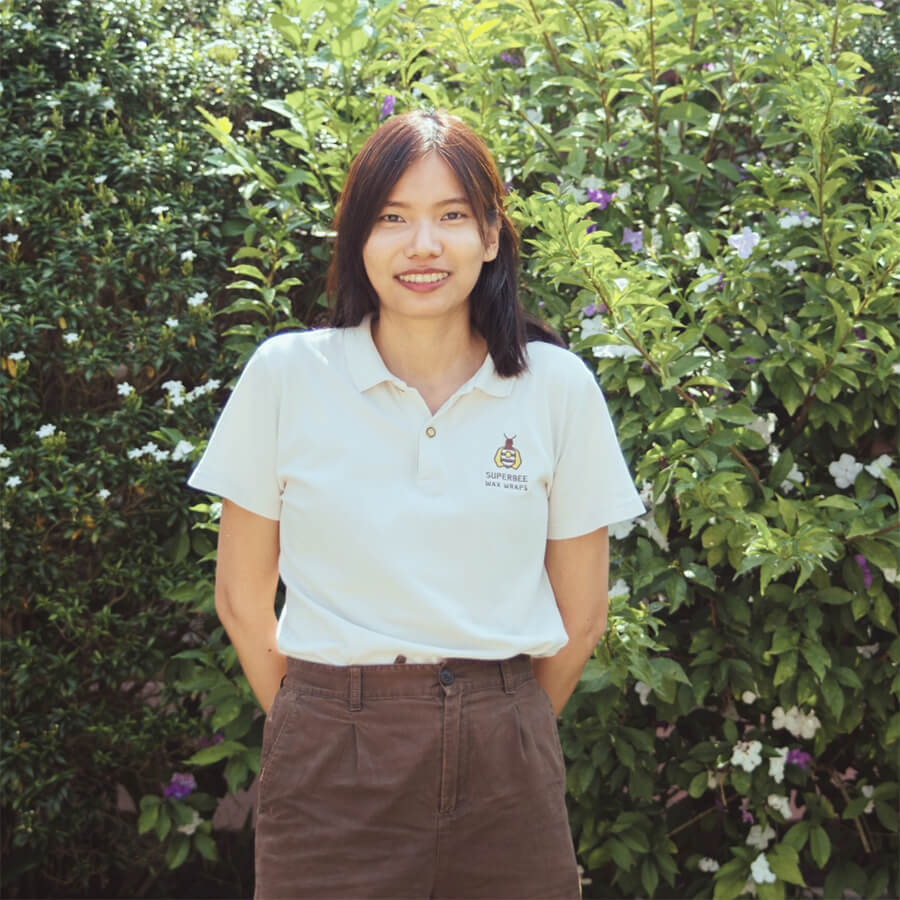 "FedEx offers a comprehensive portfolio of services to support small businesses with e-commerce shipping needs. Because our products are made from the heart, we want our logistics service provider to deliver them with care, so that they arrive safely in the hands of our customers," said Chomchanach Yanaharn, logistics manager of SuperBee.

"Since we normally ship in large orders to the United States, we need to ensure that the products can clear customs at the destination without any hiccups," Yanaharn added. "With FedEx, it's so easy to arrange a pickup, even though we're located in a remote location. It gives us the flexibility to choose a pickup date and time that is most convenient for us."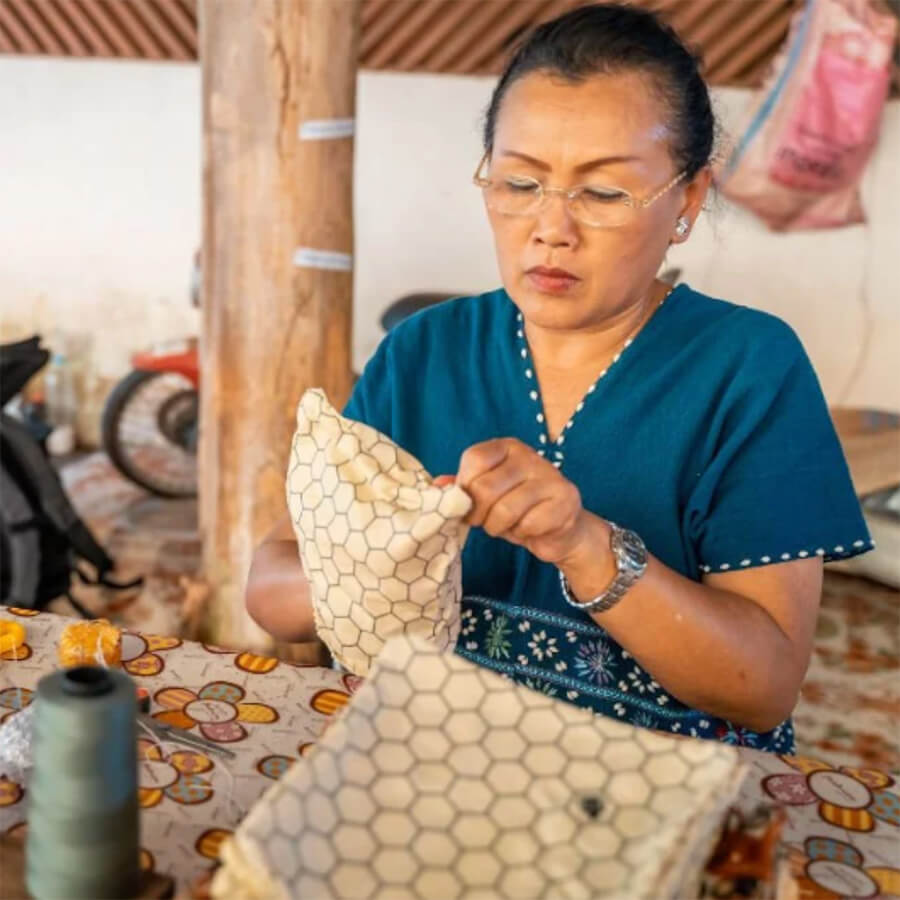 A shared vision for a greener and sustainable future
SuperBee places high importance on promoting women's empowerment through creating employment in rural areas and offering 20% more than the minimum wage in Thailand.
The beeswax wrap brand is also committed to providing a safe and supportive working environment for their employees through family-friendly working hours, proper working conditions, and adequate tools and information on how to live a greener lifestyle.
As an advocate of sustainability, SuperBee donates a portion of their earnings and products to support sustainable projects globally. The brand is also active in promoting ethical business practices through their company blog and social media channels.
SuperBee stands out thanks to their high standards of processes and practices in all aspects of their business. Their aim is to live up to their commitment as stated on their product packaging: 'the product is hand-crafted with love'.
To discover more inspiring small business stories,
head here
.
Related Posts
How We Are Recycling Old Uniforms Into New Caps in Thailand

SMEs Should Stay Focused To Capture Possibilities

How A Malaysian Skincare Brand Took On The International Market
Savvy Shipping
Tips To Help Build
Your Business

VISIT OUR SMALL
BUSINESS CENTER