China's Small Businesses Are Bagging Global Trade – And Logistics Is Helping
A savvy new era of e-commerce small businesses are challenging household names in global retail.
The sheer volume of China's gigantic domestic retail economy is hard to comprehend. The e-commerce market is the
largest in the world, expected to grow beyond 2019's volume of 1.94 trillion within 2020.
But that doesn't mean businesses are prepared to settle for what's on their doorstep. On the contrary, Chinese e-commerce brands are tapping into an ever-increasing international customer base, exporting a range of goods to a truly global audience.
Being the largest online marketplace in the world isn't without perks. Constant and swift innovation and highly sophisticated e-commerce models mean China's retail brands are more than ready to compete with global household names.
And elsewhere in the world, recent cost-cutting measures have meant legacy brands are no longer able to guarantee the service levels or quality that keeps customers coming back.
As China rapidly transforms into a global manufacturing power, more Chinese brands are going global.
A travel brand for today
Take Xiamen
Worthfind.
Since 2014, they've been providing consumer products for real-world travel scenarios, including bags and cases. As a manufacturer and retailer, Worthfind offers the complete matrix of travel items, fashion goods, outdoor supplies and home supplies. With booming market demands and business growth, the company has gradually evolved to combine design, development, brand operation, e-commerce sales and international trade. Based in Fujian, it mainly targets markets in Europe, US, Canada, Japan and Australia.

Logistics is a challenge that can make or break
Access to overseas markets have been especially critical to Worthfind's success. However, cross-border logistics challenges have slowed the company's international expansion. The company encountered challenges that will be familiar to any cross-border business: uncontrollable sea-air shipments and different delivery efficiencies in peak and low seasons. Supply chain and product replenishment issues can easily damage the customer experience and hamper success internationally.
All cross-border companies tend to seek a solid logistics partnership. Allying with a highly efficient logistics enterprise - with a proven worldwide delivery network beyond domestic capability - is crucial if you are serious about acquiring market share in new geographies.
Since 2015, Worthfind has leaned on FedEx global reach and reliability. In today's world, with customer expectations and need for speed at an all-time high, the ability to
offer 1-3 working day deliveries
anywhere in the world is a must-have for modern businesses. At FedEx, that's the norm.
From crisis springs opportunity
With a focus on market trends, rapid response and popular products, Worthfind has been chasing industry breakthroughs. The COVID-19 pandemic in early 2020 led to a sharp drop in brick-and-mortar stores. A mass change in consumer behavior rooted in a fundamental need to stay at home spurred online traffic and sales.

Despite the decline in traditional export trade, cross-border e-commerce is experiencing an unexpected growth. Worthfind now sees huge potential in cross-border e-commerce in the post-pandemic era, and is looking to further expand into overseas markets with force. Other companies, unndoubtedly, are following suit.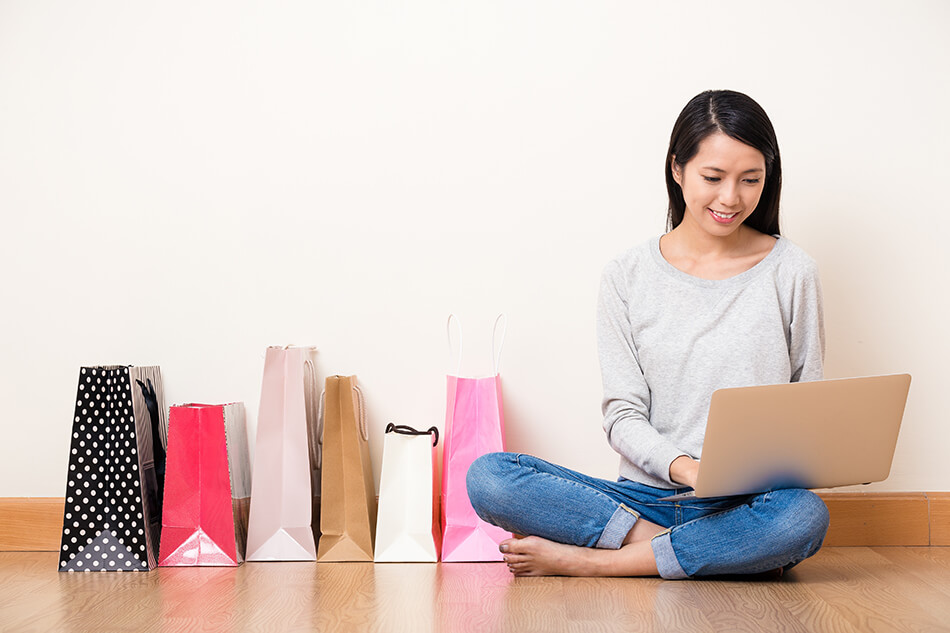 A helping hand where it counts
Recently, FedEx has flexed our approach in response to new customs policies introduced by the Chinese government to promote cross-border e-commerce. Upgraded export delivery services for international e-commerce enables smoother, easier shipping for FedEx customers, especially SMEs in China. Benefits include simplified application procedures, paperless customs declaration and one-stop registration. Goods exported through cross-border e-commerce operators are prioritized during inspection and assured with fast customs clearance.
"Cross-border e-commerce operators and logistical enterprises like FedEx depend on each other," believes Worthfind's Zhou Xiaoming. Put simply, facilitating transactions between e-commerce operators and end consumers drives a fast and simple consumer experience. A seamless, trustworthy customer journey is what counts.
Are you seeking a logistics partner that is flexible and innovative and really gets your business needs? Especially to help you navigate your options in a post-pandemic era? Learn more about how FedEx is helping customers – large and small –
here.
Related Posts
Delivering For Good: A Journey To China

Does RCEP Herald A Golden Age For APAC SMEs?

What's Next In E-Commerce?