Could Emerging Technologies Transform Last Mile Delivery For Healthcare In Asia Pacific?
Asia Pacific's last-mile challenge in healthcare may be tough, but the opportunities are huge. Emergent technologies, such as robots and drones, could make the difference.
Across Asia Pacific, digital technologies mean that last-mile delivery in healthcare is dancing to a new tune. Demographics and now COVID-19 are among the drivers.
APAC's geography accounts for 60% of the global population. So, it comes as no surprise that the region is expected to be a vital part of global healthcare growth in the next five years.
Asia Pacific is also adopting digital technology in healthcare.
Bain & Company
found that around half of all physicians and consumers would be willing to embrace new delivery models such as telemedicine and remote care.
COVID-19 the accelerator
COVID-19 has increased the use of digital technologies such as Zoom and e-commerce. When the crisis eases, we are not likely to see a reversal. But in healthcare, the change has been even more profound. Just as workers have learned how to work remotely, patients, often reluctant to visit a hospital in case they catch the virus, have wanted healthcare to be delivered remotely.

Thanks to COVID-19, both consumers and providers of healthcare will be even more willing to adopt telemedicine and remote care. This means that the last-mile challenge and opportunity for healthcare across Asia and beyond is significant.
Healthcare last mile has unique challenges
Challenges in the use of last-mile delivery technology include:
Healthcare products get lost or damaged — it can be a matter of life or death.
Many medical products, such as vaccines, require a cold container and extremely specific temperatures when stored and transported.
Many health organisations receive significant donor funding, and donors expect visibility for their brands.
When medicines or medical equipment are delivered directly to patients in their home, the delivering driver can be the only person the recipient sees that day. The driver is sometimes required to observe the patient and report any concerns.
Asia Pacific is unique
What is unique about APAC is the diversity of the countries themselves. From Japan's ageing population and established healthcare system to countries such as Pakistan where the population is still relatively young; the needs differ. In contrast, South Korea, Hong Kong, Singapore, Thailand, and China, the population is ageing fast. In countries including Myanmar, India, Bangladesh, Philippines, Cambodia, and Pakistan, the average age is much lower.
The last-mile delivery challenge also varies between rural and urban populations. Between 1980 and 2010,
the total population of cities within the region increased by one billion
, and is still growing rapidly. Such rapid increases in urban population can leave logistics and other forms of infrastructure floundering: think Jakarta, with its enormous traffic congestion.
For last-mile delivery, traffic congestion can be an exceptionally unpleasant headache. For healthcare where the need for a medication can be urgent, or where it's vital that the contents of a package are kept cool, hours in traffic amidst hot steaming temperature it is a more serious issue. Technology can provide a fix, but the nature of that fix will vary between countries.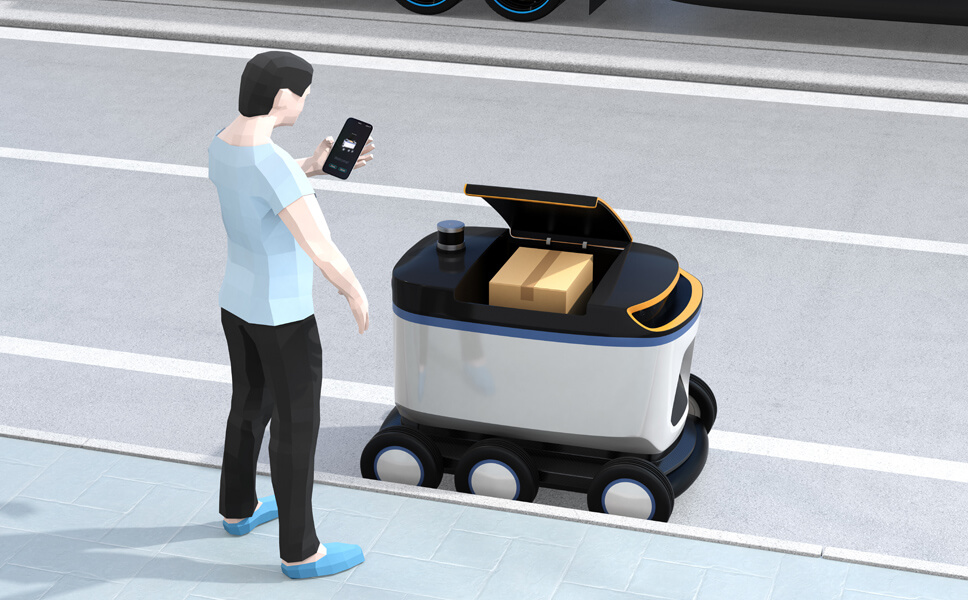 Reimagine with Technology entering the race
Technology is applied in supporting lockers. For example in Singapore, the FedEx Delivery Manager International (FDMI) platform is
helping apply robotics process automation (RPA)
— a software application for automating processes — to match customers to their nearest retail collection point via bluPort and Parcel Santa lockers, and Park N Parcel retail collection points.
Another example has been the addition of 5,000 7-ELEVEN stores around Taiwan to the FedEx network of pickup points, which is now 6,300 strong across the island.
The significant advantage of pickup points is simple. Users no longer need to wait in for a delivery. But for healthcare, there are disadvantages of lockers too.
They may need to be kept cool to preserve medicines
Shipment may be urgent, meaning delivery to a patient's door is essential
The patient may be incapable of travelling to the pickup point
For many healthcare products, lockers may not be the optimal solution. When delivery to the door is essential, this opens up possibilities for autonomous delivery robots or drones.
Typically around the size of a medium-sized dog, delivery robots could deliver medicines and medical devices directly from stores and be tracked from smartphones. They can offer the benefit of avoiding crowded streets with traffic congestion, but even sidewalks can be crowded. The delivery robots must navigate around people and somehow cope with the problem of steps.
For some cities, where pathways are relatively smooth and not crowded with pedestrians, delivery robots will be essential. But narrow and uneven walkways, crowded with people, means that drones may be a preferable option.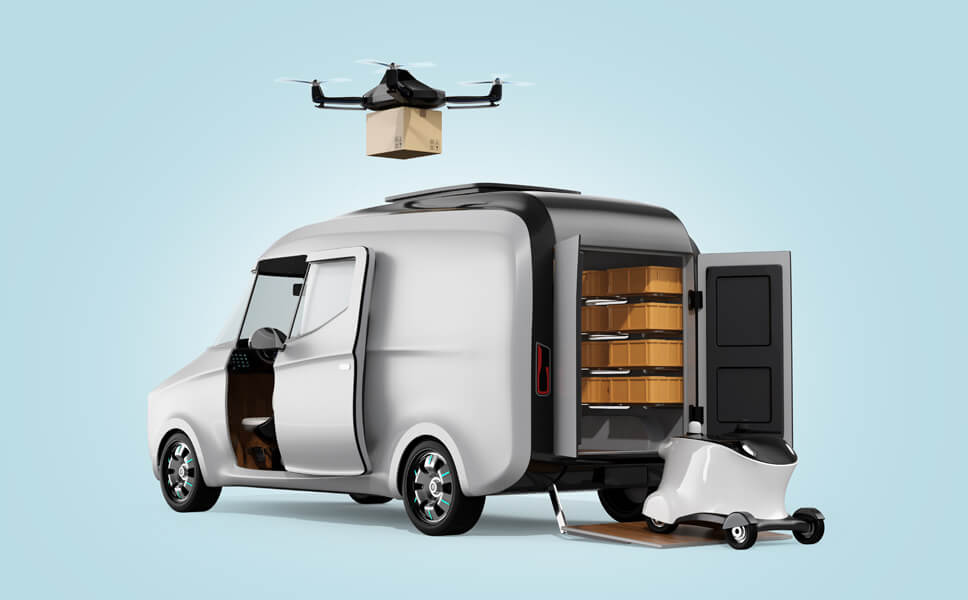 Drones have some advantages over delivery robots but also disadvantages of their own.

By flying, drones can avoid crowded walkways and terrain becomes less of an issue. But there are regulatory hurdles in the adoption of drones for last-mile delivery.

For example, in Singapore*, drones are not allowed to fly over large gatherings of people, in China*, they are forbidden to fly over densely populated areas; in Taiwan*, drones are not allowed to fly overcrowd gatherings or outdoor gatherings and parades. In Singapore and Taiwan*, drones can only be flown during daylight; in China, drones are not allowed to fly beyond visual line of sight.
*Information sourced from uavcoach.com

There is another issue. Where do drones land?

Both delivery robots and drones suffer from the drawback that an individual must be at the other end awaiting delivery. Smartphones can be used to track the delivery, but the system is not fool proof.

Together, drones and delivery robots can offer partial solutions to the last mile delivery problem. But these will require substantial upfront investment and initially there may be insufficient people with the necessary skills to support their use — though RPA may partially solve issues concerning lack of relevance skills.
Security is another concern
Security is an additional issue. No one wants their groceries to go missing, and reliable delivery of medicines can be a matter of life and death. Providing security protocols so that only appropriate people can access the contents will become a significant challenge. Cybersecurity and privacy issues may compound these risks — cybercriminals could potentially hack into delivery networks, and privacy regulations may require that data on the details of customers and the specific goods being delivered is kept separate.

The tune is changing. Demographic pressures have been compounded by COVID-19, meaning better last-mile delivery solutions are urgent. But there is no panacea; no one technology provides all the answers.

The solution to last-mile delivery will depend on the nature of what is being delivered, the proximity of the delivery address to despatch points and density of population, and the nature of terrain. But for now, we can be sure that there are some exciting developments to watch.
Related Posts
How To Manage Healthcare Supply Chain Risk Post COVID-19

Logistics Companies Are Driving Access To Critical Healthcare

Building Reliability In Healthcare Supply Chains