5 B2B E-Commerce Trends SMEs Should Watch
The B2B sector has seen an increase in e-commerce adoption to drive business growth in recent years. E-commerce enablement platform Dropee shares insights on important trends SMEs may consider leveraging in 2023 and beyond.
B2B e-commerce has experienced unprecedented growth over the past few years. And this trend is expected to continue – with the global B2B e-commerce market size estimated to reach
USD18.97 trillion by 2028. Digitalization among businesses, a growing preference
for online transactions and increasing demand to streamline the purchasing process are key factors driving this boom.
In my experience, the B2B supply chain ecosystem is very fragmented in Southeast Asia in particular. Through working with wholesalers and retailers at my company, Dropee, I've seen firsthand that instead of streamlined, circular processes, there are multiple crossovers, with many players operating in isolation.
On the other hand, wholesalers often lack visibility into their supply chains, particularly if they sell to both retailers and end-consumers. This lack of transparency between buyers and suppliers can lead to inefficiencies in B2B transactions. To tackle this, many businesses have started to adopt digital technologies in their operations to enhance efficiency and transparency, opening up access to more customers.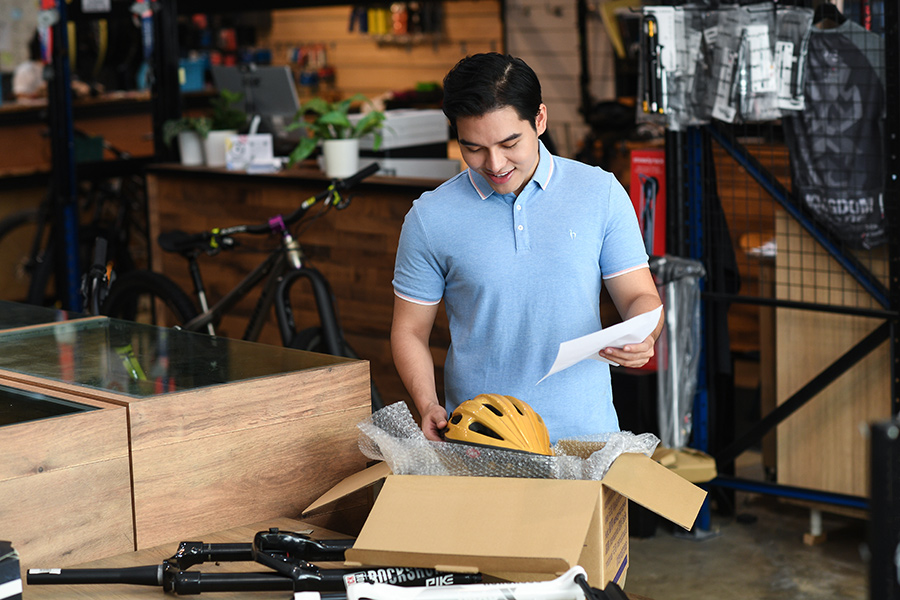 With B2B e-commerce here to stay, check out the top five trends I believe B2B businesses should keep an eye on in 2023.
1. Omnichannel experience
These days,
purchasing behaviors in the B2B and B2C environment are becoming increasingly alike
. This is especially true as a new generation steps up to make purchasing decisions in companies. Younger, digital native decision makers are much less likely to relying on offline purchases or processes. The COVID-19 pandemic and lockdowns further accelerated this shift. By significantly increasing consumers' screen time, time spent on social media and online shopping went up. As a result, the importance of having a digital presence has increased. To stay ahead of the curve, B2B businesses will need a more comprehensive digital presence that enables them to adapt to the changing landscape and reach their target customers across all channels.
Omnichannel for B2B players is a multi-channel approach to selling and servicing customers. It provides an integrated customer experience across all touchpoints, ranging from online marketplaces, brand website, mobile app to physical store.
By offering a comprehensive omnichannel experience, B2B companies can help improve customer satisfaction and build stronger relationships with them. At the same time, it opens up greater possibilities to attract more potential customers.
In my experience, a lot of B2B businesses are struggling to integrate their existing systems with B2B e-commerce systems. Other common challenges include inventory management, delivery, and returns. These processes can be complex, especially for small and medium sized businesses (SMEs). This is one area where e-commerce enablement platforms can assist businesses.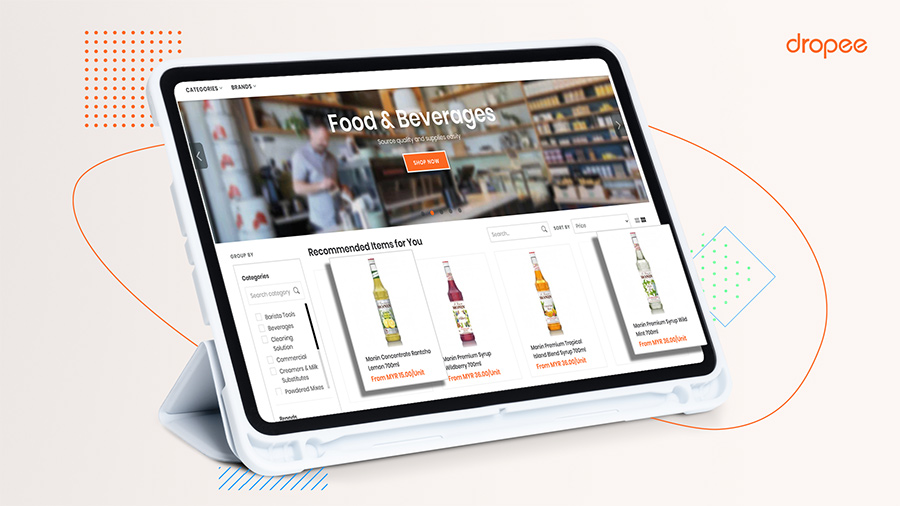 2. Personalization
According to
McKinsey
, the majority of B2B customers want more personalized buying experiences and are prepared to shift their business elsewhere to find it. To offer a personalized experience, it's important to understand your customer needs. For e-commerce, businesses can incorporate software tools into their e-commerce processes to help predict customers' interests.
These software tools differ from platform to platform, but they generally allow B2B businesses to customize their own e-commerce platform for different target audiences.
3. Customer insights and data analysis
One key advantage of B2B e-commerce is the abundance of information that can be obtained on consumer behavior, trends, and preferences. This is particularly valid if the majority of the sales are made online and all of the data is integrated into one system.
AI and predictive analytics can be used to quickly and effectively monitor or improve business systems, processes, and services. Online marketplaces are now evolving to become smarter in recommending relevant products and content for shoppers. This also helps e-tailers cross-sell or upsell.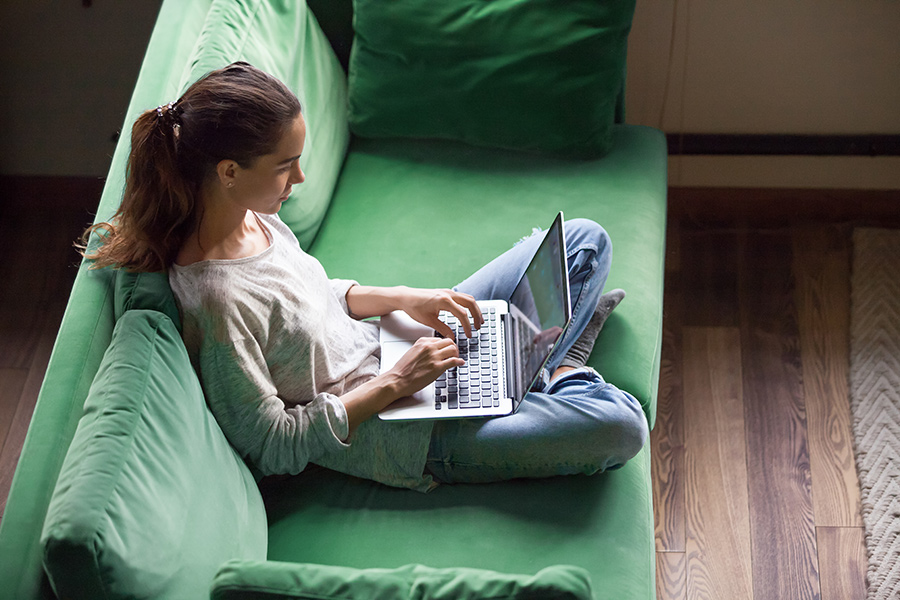 With access to best-seller information, businesses can make more informed strategic decisions about what promotions to run or what products need to be improved to generate more sales.
4. Speedy order fulfilment
The rise in consumer expectations for rapid delivery options in B2C
has extended to the B2B sector
, as we all become more accustomed to speedy, efficient fulfilment and delivery options. This is leading more B2B players to start exploring ways to optimize their order fulfilment process, inventory management and deliveries.
Automation and digitalization play a vital part in this. That's why
businesses these days are investing in cutting-edge technologies and integrated software solutions
to enhance operational efficiencies and minimize human error.
5. Social commerce
Social commerce is often regarded as a B2C e-commerce strategy - but B2B brands are adopting this as well. By 2026, the global social commerce market is expected to reach
USD2.9 trillion
. Social commerce provides B2B companies with the opportunity to reach new customers on social media, enhance brand visibility, and achieve a more cost-effective marketing strategy.
By leveraging social channels, B2B businesses can promote their products and drive traffic to their B2B e-commerce platforms, expanding their audience and increasing brand awareness. For example, during the pandemic, some local farmers and fishermen took advantage of platforms such as TikTok to promote their produce online.
Additionally, businesses can interact with their customers in real-time and engage them through social media posts and comments.
The key is to choose the right social media platforms where your target audience are most active. Businesses can explore this by testing a variety of posts, such as product demo videos or customer testimonials, to see which ones resonate the most with target audience.
Remember, every company is unique with a highly specific target audience, resources and goals. A tactic that works well for one company doesn't necessarily yield the same results for another. I believe it's crucial for companies to determine which tactics work best for their needs. Focus on those that fit within your current resources and align with your business objectives.
Dropee is a B2B e-commerce platform which connects buyers and wholesale sellers. To learn more about Dropee,
visit their website here
.
And if you're looking for ways to take your B2B business to the next level, head to FedEx
Small Business Center
for more tips and insights.
Related Posts
3 Reasons Automation Is A Gamechanger For B2B SMEs

5 Tips For More Effective E-Commerce

Are Online Marketplaces The Future Of
E-Commerce?