Finding The Talent Of Tomorrow: Our Youth Entrepreneurship Competition
Our International Trade Challenge is an annual contest to find the best entrepreneurial minds amongst students in Asia Pacific. We find out what it takes to triumph at the Grand Finals.
For 16 years, the
FedEx Express/JA International Trade Challenge (ITC)
has provided young entrepreneurs with an international platform to gain real-world business insights and connect with other budding entrepreneurs. Since 2007, it's helped transform traditional classroom learning into real-life, hands-on experiences for more than 37,700 students.
The International Trade Challenge is now in its 16th edition
Over 4,800 participants representing 10 markets – Hong Kong SAR, India, Indonesia, Japan, Malaysia, the Philippines, Singapore, South Korea, Thailand, and Vietnam – competed for the top spots this year. After regional workshops that determined the finalists from each market, 60 students took part in the Grand Finals. Finalists presented their ideas to a panel of business leaders and entrepreneurs following three days of intense competition, held virtually from 9-11 August 2022.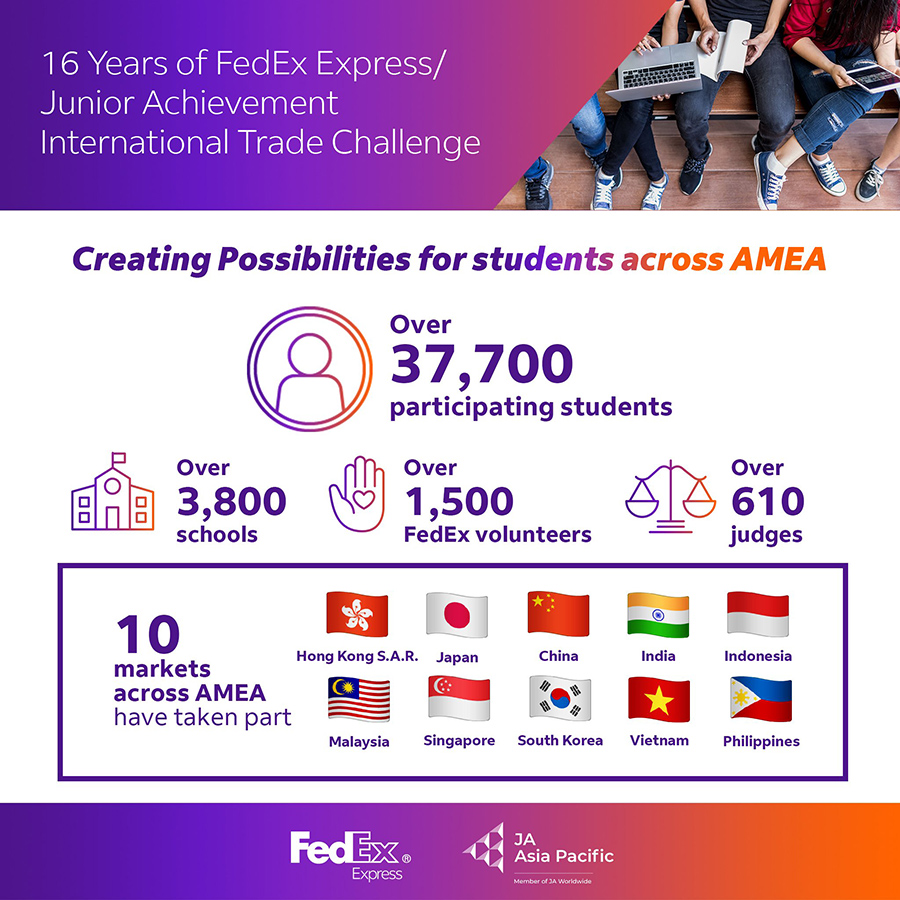 This year, teams were briefed to design a market entry strategy for a sustainable product targeted at German consumers. With increasing focus on the environmental impact of products and what role businesses should play to help tackle climate change, the challenge was reflective of the current business climate.

Winners of today are the business talents of tomorrow

The winning team comprised Filipino student Jakecob M. Jacob and Yau Li Ting Jamie from Singapore. The idea that won the judges over? A sustainable beer called 'Loaf', brewed from surplus bread that addresses food waste, promotes sustainability and is a nod to German culture. Both winners valued their opportunity to "learn from our inspiring mentors and judges" and say they have emerged "even more committed to begin our journey to entrepreneurship."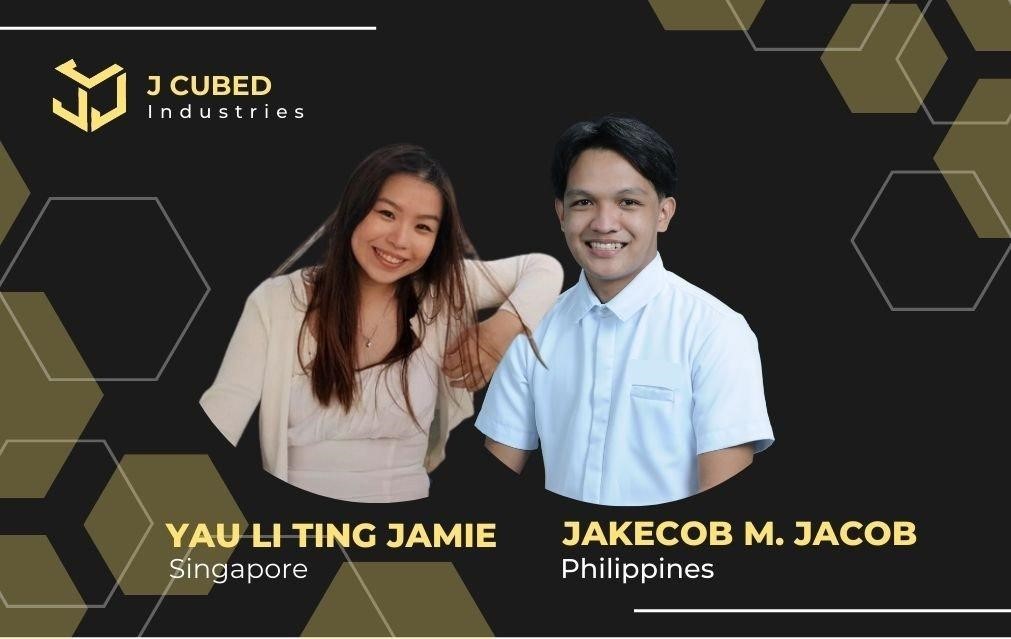 The food and beverage space proved a popular choice as competitors looked to pitch products that appealed to a mass segment. First runners-up Simar Singh from India and Tatsuru Taguchi from Japan came up with a nutritious, eco-friendly range of drinks made from herbal tea, purified algae, and seaweed from the Baltic Sea which they creatively named 'Das Bubble'.

Second runners-up Supaseth Julerttrakul (Thailand) and Ilangovan Harishiga (Singapore) put forward an innovative idea to tackle the 200,000 tons of waste produced each year from the production of conventional feminine hygiene products. They pitched 'Cura' as a compostable alternative to conventional sanitary napkins made from water hyacinth.

A competition to test business acumen

The International Trade Challenge formula remains similar each year. Instead of pairing up with peers from their home country, finalists are shuffled to form mixed teams. This encourages people skills and fosters cross-cultural collaboration: 'soft' skills that future business owners need. Finalists cannot get by on talent alone. They need to have excellent interpersonal skills as well as communicate their ideas well enough to persuade a panel of judges who have launched successful ventures of their own.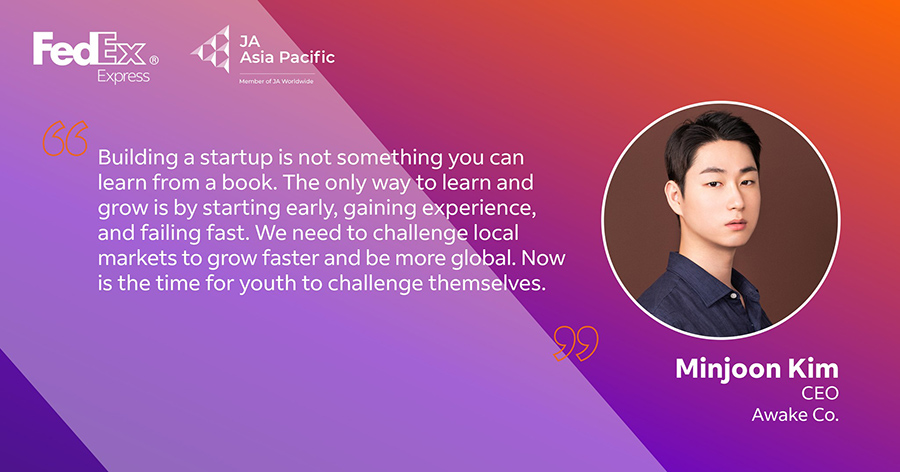 The competition also reinforces that today's Asia-based start-ups are thinking globally, with a need to create products or business models that can work in any number of overseas markets.

Learning the ropes from business mentors

One of the greatest benefits to the students is the opportunity to hear from the judges; local and regional industry leaders who provide mentorship. Judges this year were impressed by the organization of the virtual competition and the innovative ideas that students put forward.

Robin Tuerlings, Founder of The Start Up Buddy, a platform for new start-ups, was a judge last year and returned to check out the latest crop of talent:

"The students were brilliant again, and the ideas were fun and creative. The pitches were better than I have seen from a lot of experienced professionals. Only one can take first place, but they are all winners to me."

Judges also offered their own take on how to succeed as entrepreneurs, and advice for the future: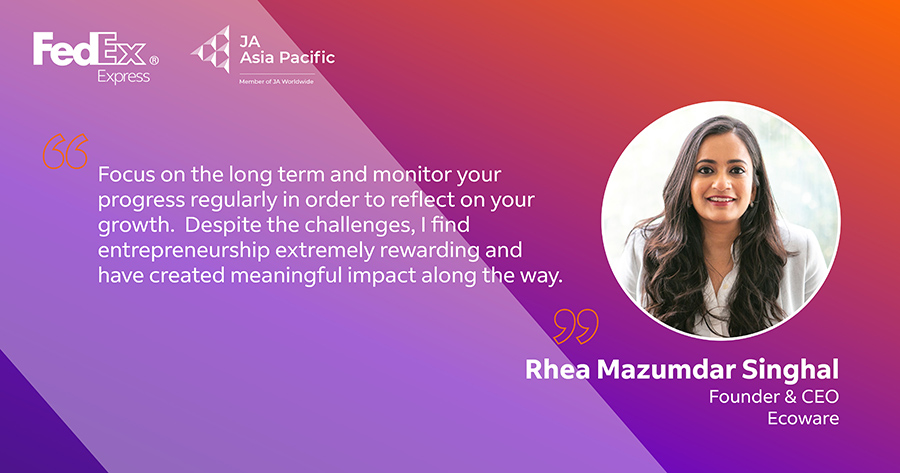 The panel ranged from impact entrepreneurs such as Rhea Singhal of Ecoware, who
founded India's largest sustainable packaging company tackling single-use plastic
, to Lennise Ng, co-founder of a leading wholesale e-commerce marketplace in Malaysia,
Dropee
. One enterprising judge created
French Crown
, an Indian menswear brand that takes on one of the most wasteful elements of the clothing industry: dead stock. He emphasized the importance of climate-conscious values in today's youth:
"It was great to see school students thinking this much about a sustainable future. The next generation is not taking the environment for granted," said founder Ilesh Ghevariya.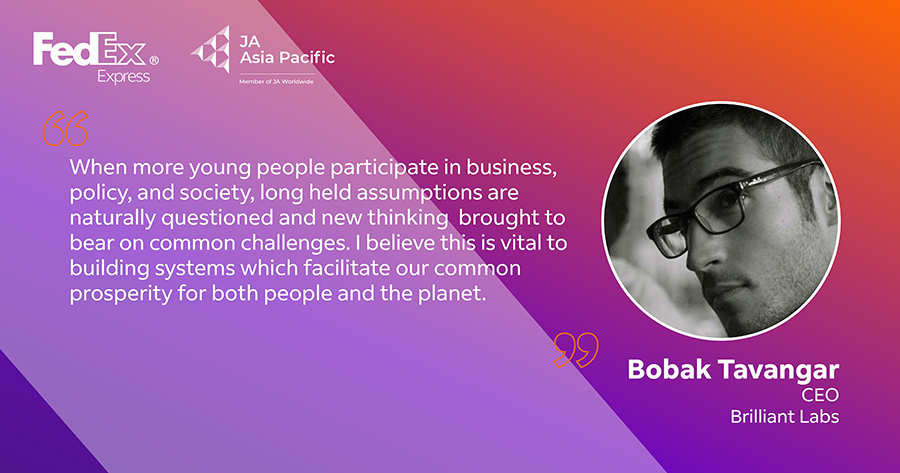 Related Posts
How To Champion Asia's Entrepreneurs Of Tomorrow

15 Years Of Youth Entrepreneurship In Asia Pacific

Cultivating Entrepreneurship From An Early Age
Savvy Shipping
Tips To Help Build
Your Business

VISIT OUR SMALL
BUSINESS CENTER