Creating Sustainable Supply Chains In India
The logistics sector plays a pivotal role in leading us to a greener future. Businesses must contribute by adopting sustainable practices.
Our environment is in a state of emergency and collective action is urgently needed. Robert Swan, one of the world's greatest explorers, rightly said, "The greatest threat to our planet is the belief that someone else will save it." In other words, embracing sustainability is no longer a choice; it is the right thing to do.
Sustainability is now a key driver for success, shaping business strategies across all industries. Embracing sustainable practices fosters innovation, attracts purpose-driven stakeholders, and builds resilience. It helps businesses pave the way towards a cleaner future, where profits align with the well-being of our people and the planet.
Growing calls for sustainability in the logistics sector
The environmental impact of the expanding logistics sector has sparked concerns about the sustainability of industrial operations. People are calling for the transition to green solutions and for businesses to address these concerns.
In India,
the logistics market is set to grow at a compound annual growth rate (CAGR) of 8.36%, reaching US$650.52 billion by 2028, up from US$435.43 billion in 2023
. The International Energy Agency also highlighted that the sector contributes to 37% of global carbon emissions, offering a major decarbonization opportunity. With the anticipated rise in GDP and e-commerce, the logistics market value is expected to soar from US$10.7 trillion in 2022 to US$18.2 trillion by 2032.
According to an analysis by Climate Action Tracker, India's transportation sector, standing third after the industrial and residential sectors,
contributes to 13.5% of total energy-related emissions
. Additionally, the National Productivity Council (NPC) revealed that adopting sustainable practices in logistics alone can reduce 20-25% logistics costs.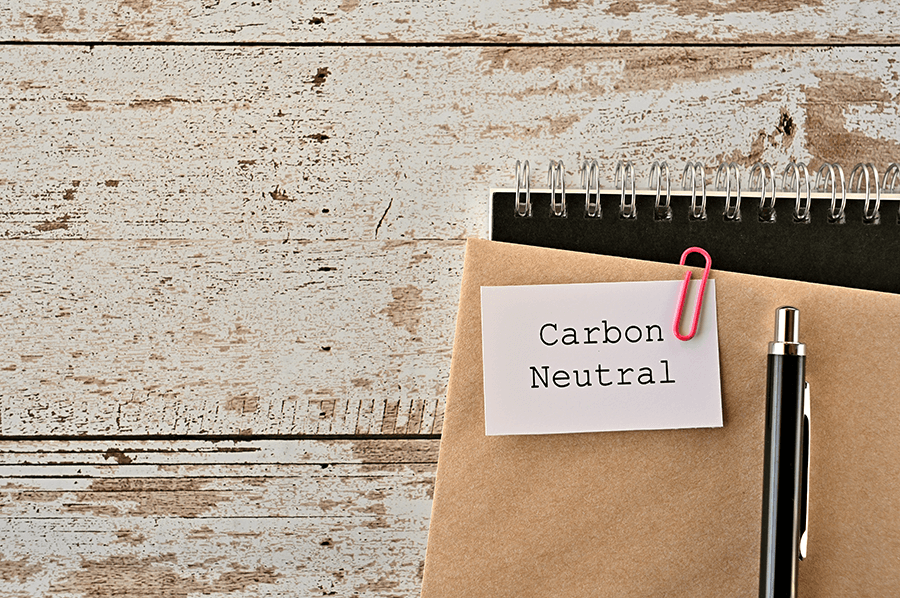 Sustainability is everyone's responsibility
In today's business landscape, sustainability is more important than ever for corporates, suppliers, and regulatory bodies. An
EY survey
reveals that 87% of C-suite executives consider ESG initiatives crucial for their long-term success.
As investors place greater emphasis on ESG criteria, regulatory bodies are implementing stricter regulations and requirements. Rating agencies and indices, such as the Logistics Performance Index (LPI), now incorporate ESG factors into their assessments and benchmarks.
Governments and international organizations also promote ESG to achieve sustainable development goals through countrywide policies.
Take India as an example, where the Indian government has set a goal to achieve net zero by 2070. To make this happen, it has launched several initiatives, such as the Green Freight Corridor Project and the National Mission on Transformative Mobility and Battery Storage, encouraging adoption of sustainable practices.
Moreover, the Securities and Exchange Board of India (SEBI) mandates the top 1,000 listed companies to disclose their environmental and corporate governance initiatives,
compelling other companies to align with international best practices
.
On an international level, COP27 emphasized private sector responsibility and introduced the
ISO Net Zero Guidelines
. Together, these efforts drive us towards a more greener future.
Making sustainable consumption a conscious choice
On the other hand, Indian consumers are increasingly prioritizing responsible products, making it imperative for companies to adopt sustainable solutions to help them grow.
ESG integration is now a critical mandate for companies as more stakeholders, particularly millennials and Gen Z consumers, demand sustainable products. A Deloitte survey indicates that
73% of Gen Z consumers
are willing to pay extra for sustainable products and prefer working with companies with commitments to sustainability. The results align with our
e-commerce research
, where 83% of Indian consumers prefer buying from companies with a well-defined ESG strategy. These findings emphasize the importance of meeting sustainable expectations, particularly for SMEs in India.

Driving sustainable success with ESG
Companies can enhance their organization's long-term societal, environmental, and financial value by understanding their impacts. Identifying opportunities to integrate sustainability into business strategies is crucial. Furthermore, monitoring and transparently reporting outcomes contribute to this positive transformation.
As one of the world's largest transportation companies, we're committed to reducing our carbon footprint. Through the Reduce, Replace, Revolutionize strategy, we at FedEx are taking bold actions to achieve our goal of carbon neutral operations globally by 2040. To make this happen, we have pledged an initial investment of more than US$2 billion in three critical areas:
Vehicle electrification: In line with our global goal, we have deployed 30 Electric Vehicles in New Delhi, and we aim to have an all-electric pickup and delivery fleet by 2040.
Sustainable energy: We are committed to reducing emissions and waste. In FY22, we invested in 29 on- and off-site solar energy facilities globally, generating 102 terajoules of clean electricity - enough to fully charge more than 14 million smartphones.
Carbon sequestration: To accelerate research into carbon capture at scale, we pledged USD100 million to Yale University for establishing the Yale Center for Natural Carbon Capture. This initial focus will help offset greenhouse gas emissions equivalent to current airline emissions.
Revolutionizing industries with automation and technology
At FedEx, we recognize the unmatched power of data insights in driving sustainability across our value chain. With our
FedEx Dataworks
team, we leverage machine learning and predictive tools to monitor time-sensitive shipments and environmental factors proactively.
We've also launched the
FedEx® Sustainability Insights
tool, an innovative cloud-based data engine which uses near-real-time FedEx network data to estimate CO
2
emissions. It enables FedEx customers to view emissions data for their shipments, and use this data to make informed decisions on their future shipping strategy to reduce the environmental impact.
Automation not only streamlines tasks but also allows our team members to focus on higher-value activities, fostering creativity and problem-solving.
Responsible logistics is shaping tomorrow's world
Now, more than ever, embracing sustainability is important. From reducing carbon emissions, to enhancing operational efficiencies and building resilient supply chains.
It's imperative to act responsibly, and the logistics sector plays a pivotal role as a catalyst for a stronger, smarter, and better future for generations to come.
A version of this article first appeared in
ET Insights
on July 6, 2023.
For more insights on sustainability, please visit our page
here
.
Related Posts
Charging Up For An Electric Future

How ESG Is Shaping Corporate Strategy In India And Beyond

What Makes FedEx Packaging Sustainable?