Crafting Contemporary Jewelry For A Global Market
Jenny Kwang, founder and creative director of fast-growing, e-commerce international jewelry brand J&Co Jewellery tells us about the logistics behind bringing her designs to the world.
What started as a passion project personalizing jewelry designs for a small pool of friends and family, has today grown into an online store with global reach – bringing beautifully crafted creations from Singapore to customers in international markets, powered by an easy to use website and a strong international logistics network.
"It was really a hobby at first, as I found it difficult to find jewelry that was good quality and lasting, yet affordable – so I thought about trying out making them on my own. I started selling my creations at a marketplace in the US and on Etsy, and surprisingly, many customers loved them and word spread far and wide", shares Jenny Kwang, Founder and Creative Director,
J&Co Jewellery.
Today, this story and the products have touched the hearts of many around the world and J&Co is reaching people with their unique, contemporary designs that are timeless yet minimal and suitable for everyday wear.
"We are really here to create an inclusive community, one where our customers don't have to break the bank to access a well-crafted necklace or pair of earrings", added Jenny. "Our conversations with women from all walks of life inspire us, and they come back and spread the word because they feel beautiful wearing the items we create."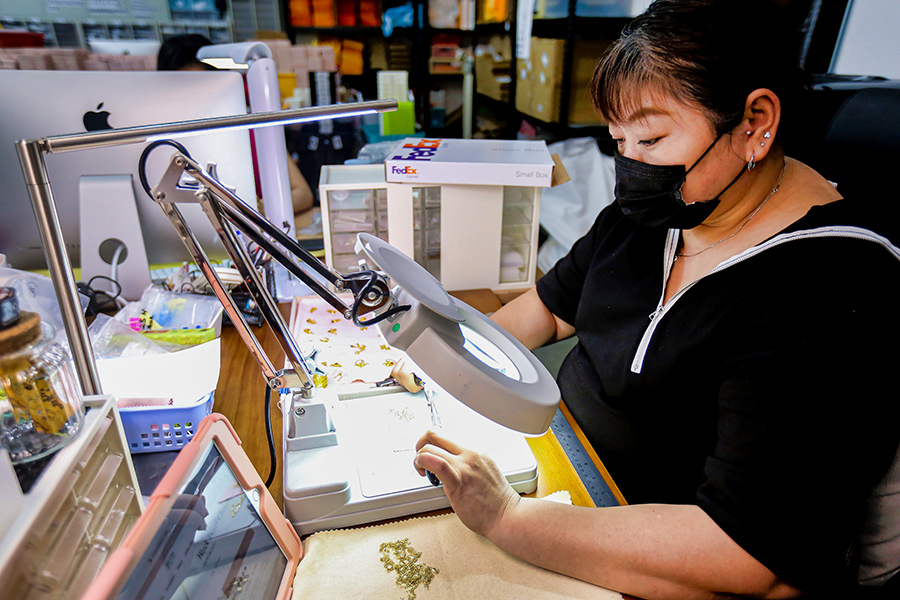 When the business soared in popularity, the journey to scaling up and sharing more pieces with the world was imminent and exciting. This also meant finding the right delivery partner – an crucial step to ensuring that orders were met and each delivery experience was nothing short of excellent.
"Finding the right global logistics provider was very important to us, and we needed one that was reliable and could ship everywhere." shared Jenny.
Customers come to shop on our website from all over the world – starting from the US, then Japan, Switzerland, Australia, the Netherlands and Singapore. Once they place the order, they expect delivery to be prompt and made with zero damage to the product – a universal customer need. Packages needed to arrive promptly, and be handled safely and without damage, something that Jenny shared positively about when it came to FedEx services.
As an e-commerce business that was embracing digitalization to better serve their young customers, Jenny found that the innovative digital tools offered by FedEx were very useful. In particular,
FedEx® Electronic Trade Documents (ETD)
ensured smoother customs clearance processes, as J&Co could process international deliverables electronically via the simple and efficient solution, with paperless invoices.
FedEx Delivery Manager®
also allows customers to keep track of their packages, arrange to pick them up nearby location and get delivery notifications, amongst other tracking services – all done digitally at one's fingertips.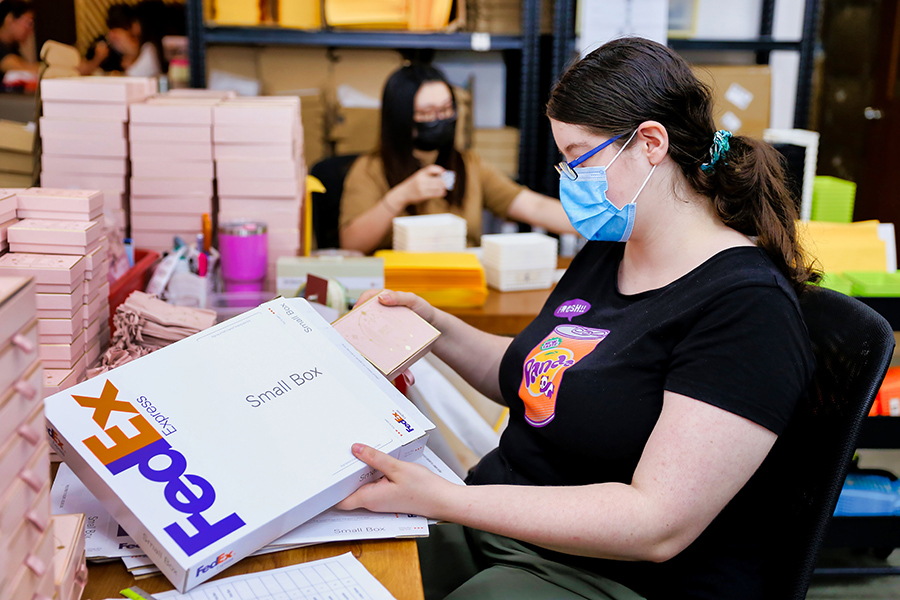 "More importantly, these services and technologies give us peace of mind that the products will reach their rightful owners securely", remarked Jenny.
Jenny shares that she is also open and ready to embrace technology further – from using more automation in production, to integrating it into order fulfilment and shipping. With COVID-19 and physical restrictions, e-commerce is a prime avenue for retailers, and more can be done to improve efficiency and better serve the needs of jewelry lovers worldwide.
Bringing her vision forward with her community of customers and the right partners, Jenny continues to forge ahead and fulfil her ongoing dreams of creating jewelry that people love, with something for everyone.
To learn more about FedEx shipping solutions, please visit
fedex.com.
For more stories on how other SMEs are working with FedEx in APAC, please click
HERE.
Related Posts
Filipino Jewelry Brand Shines Bright On The Global Stage

Unlocking The Innovation Potential Of Singapore's Small Businesses

A Sydney Start-Up's Journey To Global Markets
Savvy Shipping
Tips To Help Build
Your Business

VISIT OUR SMALL
BUSINESS CENTER