Building Sustainably: Creating Greener Infrastructure
We're continually looking at ways to make our operations more sustainable. Discover how our new facilities across the region are designed to conserve energy and lessen environmental impact for a greener tomorrow.
One of the most important challenges we face today is how to secure a sustainable future for communities and our planet. From reducing emissions to switching to cleaner energy sources, there are many ways to be kinder to the environment. One of the fundamentals is infrastructure. By planning, developing, and building more responsibly and resourcefully, we can lessen our overall environmental impact.
Sustainable construction includes the use of sustainable building materials and construction techniques including lighting, ventilation, insulation, water recycling, energy efficiency and renewable power generation.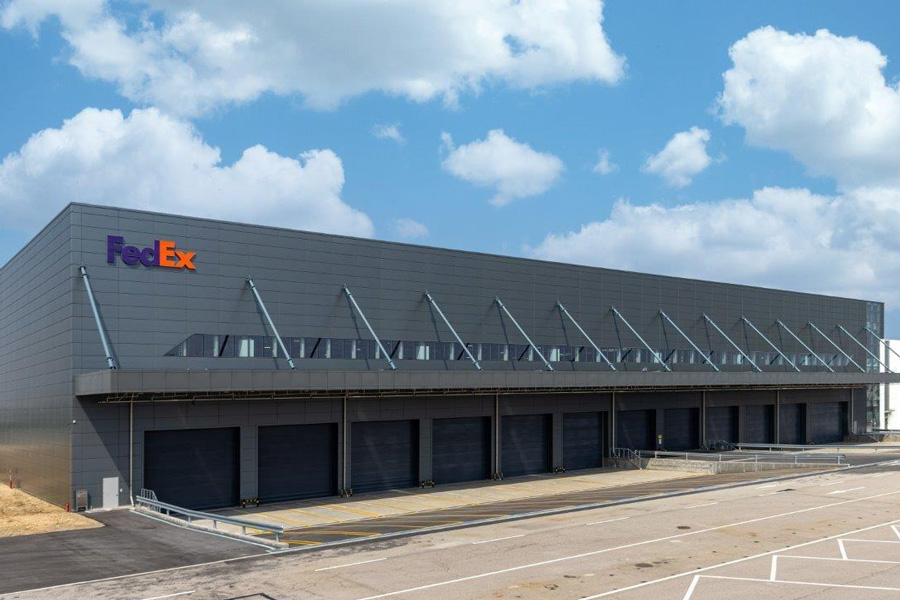 In both the public and private construction sectors, sustainable buildings are being commissioned to comply with the United Nations Sustainable Development Goals, which include resilient infrastructure and promoting
inclusive and sustainable industrialization.
And thanks to lighting retrofits and energy management systems, we saved over 208 million kilowatt hours of electricity in 2021 and avoided 147,231 metric tons of CO2e emissions. But the hard work doesn't stop there.
Read on to take a closer look at some of our most energy-efficient and sustainable facilities across Asia Pacific, the Middle East and Africa (AMEA).
Johannesburg, South Africa
Launched in 2021,
our new South Africa hub
consolidated three facilities into a single location inside modern, sustainable buildings. In addition to supporting the more efficient movement of goods, the hub incorporates sustainable technologies designed to meet local needs.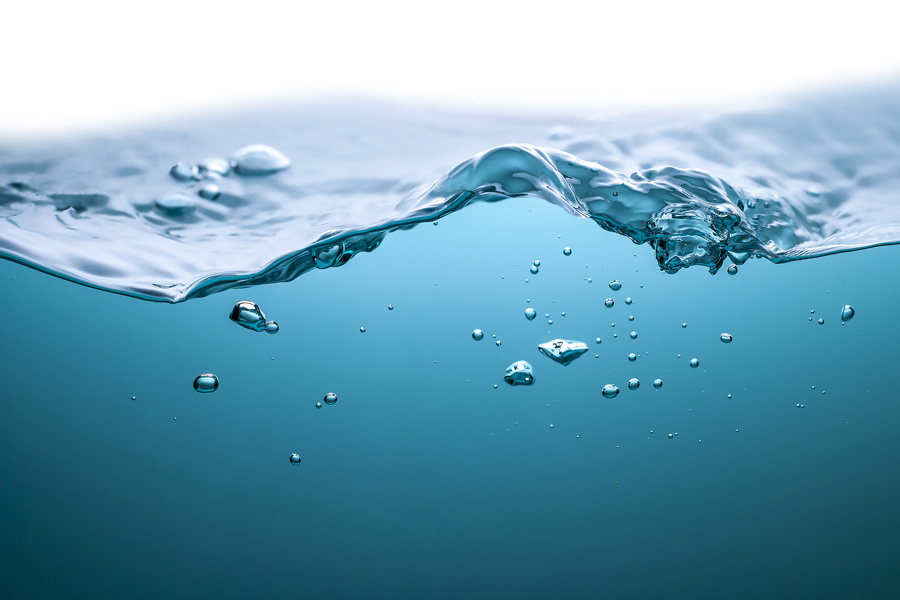 To conserve energy, motion detectors activate energy-saving lights only when rooms are occupied. Multiple water-storage tanks around the property collect rainwater, reducing reliance on municipal water sources, which is then recycled and used for heating, ventilation, and air-conditioning system. It is also used to sustain the building's garden, which is planted with more than 30 species of indigenous and water-sensitive plants. For a country which is
water-scarce, with unreliable rainfall
and drought issues, facilities that help conserve or re-use water responsibly are essential.
Incheon Gateway, South Korea
Our latest sustainable facility in the AMEA region was launched in November 2022 at Incheon Airport, South Korea to offer enhanced capabilities for local businesses looking to access international markets and support the growing demand for e-commerce and cold-chain shipments. This advanced automated facility can now sort up to 12,000 packages per hour. But how about its sustainability credentials?
We've added many features with sustainability in mind. As a G-SEED (Green Standard for Energy and Environmental Design)-certified building, the facility can generate renewable energy through 2,400 solar panels on its rooftop. This solar power supplies approximately 19% of the facility's energy needs each month!
A green roof reduces heat flow and energy consumption. And finally, 100% LED lighting helps save more than 22,000kW per year.
Clark Gateway, Philippines
FedEx Clark Gateway was
launched in September 2021
to provide Philippine customers with greater connectivity and reliable shipping to the U.S., Europe and Asia. Equipped with state-of-the-art technology, the 17,000-square-meter facility enables faster processing with the capability to sort 9,000 parcels per hour as well as a high-tech cold storage facility for varying temperature-sensitive shipments.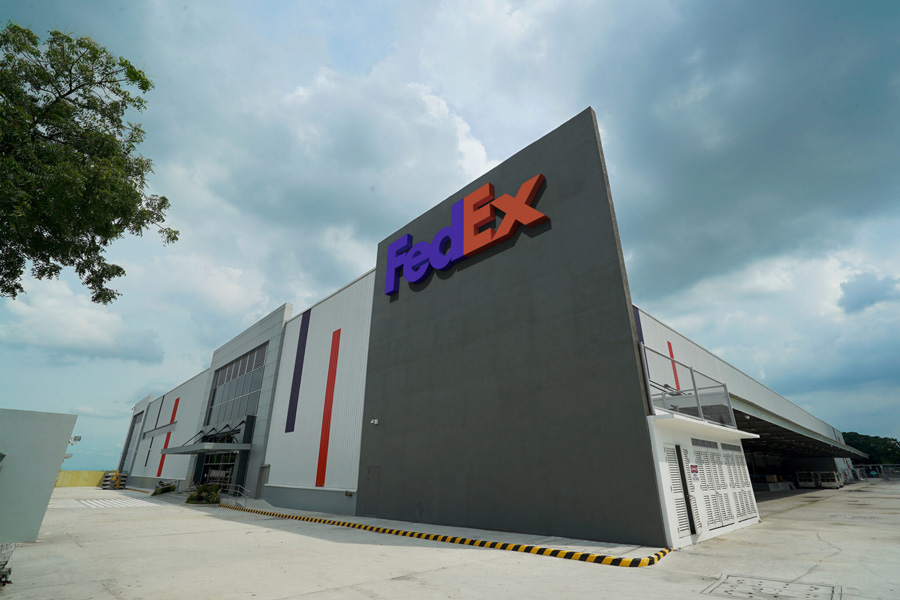 Special care was also taken to ensure that the facility lessens environmental impact, while connecting the region's businesses to the world responsibly and resourcefully. In line with our sustainability goals, the Clark gateway exclusively uses electric ground service equipment, replacing traditional units that run on fuel.
Other sustainable features include:
100% use of LED power density reduction lights
HVLS (high volume low speed fans), saving 70% of the electric consumption from regular ceiling fans
Environmentally-friendly exterior wall thermal insulation from 85% newspaper and 15% borate minerals
A commitment to a sustainable future
What do all these recently developed facilities have in common? In addition to the use of eco, energy-saving building materials and automation sorting technology to save power and resources, many of our facilities are established directly within an airport. The short distances required to move packages and pallets to our planes means quicker loading and unloading of our customers' goods. We can also save on emissions from transportation to our gateway facilities and sorting hubs that a longer journey would use.
Infrastructure continues to be a crucial part of our global push to make FedEx operations more sustainable. To find out more about our sustainability journey,
follow us on LinkedIn
. You can also head over to our
Sustainability page
for more sustainability tips and trends.
Related Posts
How To Move People And Goods More Sustainably

Sustainable E-Commerce: The Time Is Now

Greening The Supply Chain To Combat Climate Change