6 Trends Shaping The Future Of E-Commerce
Our latest e-commerce white paper explores online retail trends in some of the fastest-growing markets in Asia Pacific, Middle East and Africa. We identify the driving forces e-tailers can capitalize on to fuel future growth.
As businesses around the world respond to a weakening economic outlook, both retailers and consumers are looking ahead to what's next. Despite the recent economic upheaval, e-commerce trends continue to play out globally with the power to shape what's to come.
As SMEs look to navigate a path to future growth, it's clear that staying at the forefront of digital innovation and emerging trends will help e-merchants stay agile and resilient.
Which e-commerce developments are here to stay? How will innovations in digital technology impact the future of retail? And what online shopping trends do both buyers and sellers see as critical for the months ahead?
We examine these questions in our newly-launched e-commerce white paper.
Click here to download the report now
.
Leading the e-commerce charge: AMEA and Asia Pacific
AMEA (Asia Pacific, Middle East and Africa) contains markets of enormous diversity and varying levels of retail maturity. In particular, Asia Pacific offers valuable insights into recent and future developments in e-commerce.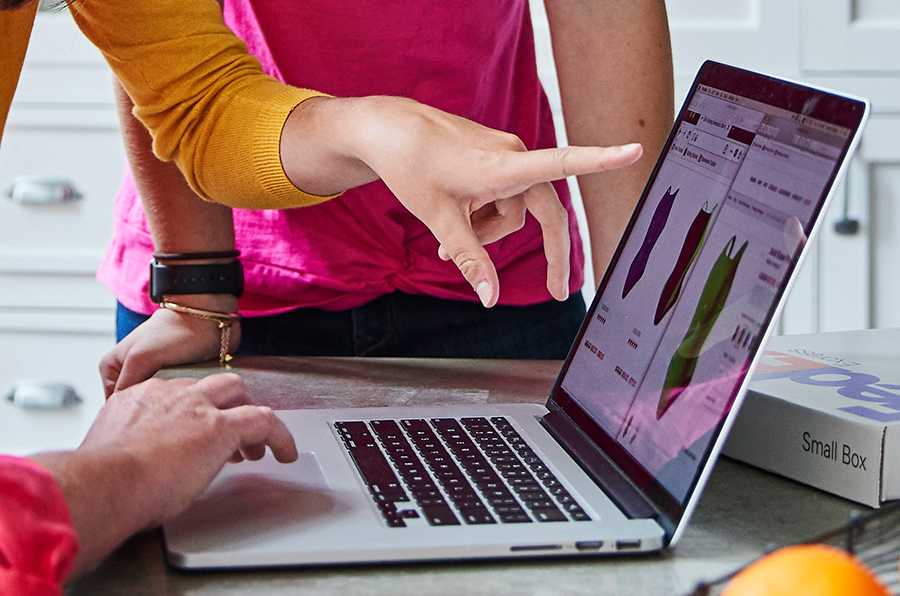 APAC is driving the retail industry forward,
generating about three-quarters of global growth
. One example of this is how the expanding middle class is spurring e-commerce growth across the region, with the Asian middle class
predicted to increase from 2 to 3.5 billion by 2030
. These consumers are seeking a highly personalized and convenient online shopping experience from purchase to delivery.
What our white paper reveals
Our newly-published white paper* is based on the
FedEx Express What's Next in E-Commerce survey
. We polled small and medium sized enterprises (SMEs) and consumers in 11 markets in the Asia Pacific, Middle East and Africa region.
6 key trends were identified in the report covering several themes, including:
A global 'revolution' in e-commerce shaping new customer experiences in the wake of COVID-19
Tensions SMEs face around 'last-mile' delivery vs heightened consumer demand for sustainable and eco-friendly solutions
The impact of the 'Great Resignation' on businesses' ability to retain and recruit new talent across the region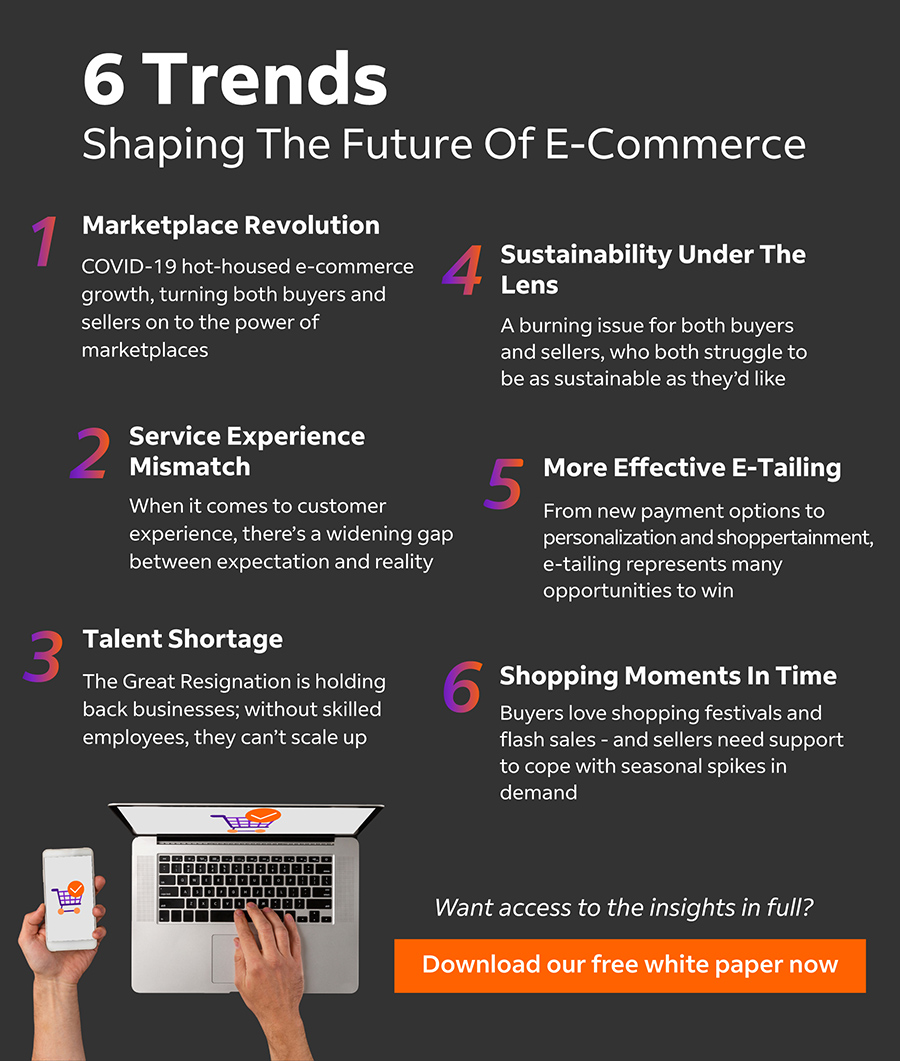 E-tailers and consumers agree that there's room for more growth in the already booming e-commerce sector. But there are challenges ahead. SMEs are busy navigating many of these already: evolving their online sales platforms, adopting new payment methods and meeting delivery requirements to stay ahead of the competition.
At FedEx, we're here to support businesses as they expand, tap new import and export markets and grow customers. As e-commerce trends emerge, providing a clear roadmap for where the industry is headed can help businesses grow. We'll continue to help unlock new opportunities as the frontiers of e-commerce advance and help e-merchants optimize customer experience.
Don't miss these essential insights on the future of e-commerce.
Download our free white paper now
!
* Our e-commerce white paper is based on results from an online survey, conducted over June and July 2022 in Australia, Hong Kong, India, Japan, Malaysia, Philippines, Singapore, South Korea, Taiwan, Thailand and Vietnam. 300 SMEs with less than 250 employees engaged in e-commerce were polled in each market alongside 500 consumers (1,000 in India) over the age of 18. To access the individual market report for each region, click on the name of the market above.
Related Posts
7 Biggest E-Commerce Megatrends To Watch Right Now

What's Next In E-Commerce?

How E-Commerce Integration Has Transformed Online Retail