3 Ways Taiwan's SMEs Can Make The Most Of E-Commerce
The majority of entrepreneurs in Taiwan are SMEs, with growing numbers shifting their businesses online. Our latest white paper reveals the emerging trends in regional e-commerce.
At FedEx, we've been operating in Taiwan for over 30 years. In that time, we've continued to witness the strong resilience and adaptability of local businesses in the face of an ever-changing trade environment. Over the past few years, the COVID-19 pandemic brought about major change, demanding that small and medium enterprises (SMEs) pivot to new business strategies. Adaptability has never been more critical to businesses across the region.
Today, SMEs make up nearly 100% of all entrepreneurs in Taiwan.
And yet in 2021, only 22% of SME retailers were using e-commerce channels to drive business revenue
. SMEs may have been hesitant to explore e-commerce for a range of reasons, such as lack of understanding of the required logistics or knowledge of the right marketing channels to utilize.
However, with e-commerce growth rates in the Asia Pacific region already surpassing end of 2025 projections
, it's now time for Taiwan's SMEs to seize opportunities or fear getting left behind.
We uncover three trends local SMEs can take advantage of to make the most of growing e-commerce opportunities in the region.
Moving from multichannel to omnichannel
Taiwan businesses are servicing a mobile-first society:
more than 80% of the population uses mobile devices
. Mobiles are now the center of people's daily lives, with consumers completing tasks within a few clicks from their phone. Developing more sales channels to capture this demand is critical for e-tailers.
And the most profitable business model for retailers nowadays is evolving from multichannel to omnichannel. Multichannel simply means increasing the number of your sales channels, whereas omnichannel retail places an emphasis on delivering a seamless customer experience, whether the customer is shopping from a mobile device, a laptop or in a brick-and-mortar store.
Developing an omnichannel strategy for your business is essential to stay competitive. It also means enabling both order fulfillment and returns through various locations and methods, such as in direct or indirect physical retail stores as well as through online stores and marketplaces. Not only does this offer a more convenient experience for customers, it also creates additional revenue opportunities that businesses don't want to miss.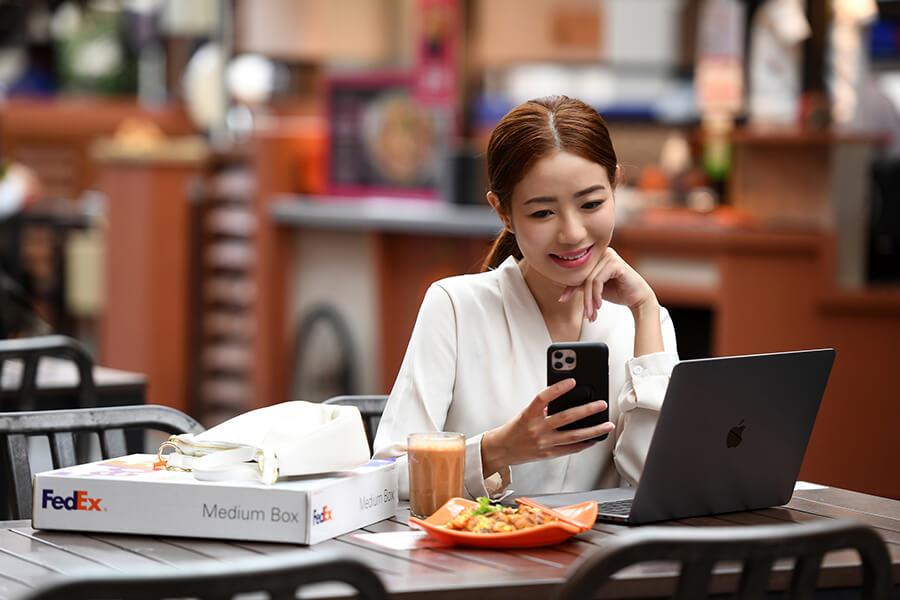 Growing demand for cross-border e-commerce
Our recent
What's Next in E-Commerce white paper
revealed that consumers in Taiwan are spending more online since the pandemic began. According to the white paper, over 80% of Taiwanese consumers said the e-commerce share of their purchases has increased in the last 3 years. Besides, 9 in 10 SMEs in Taiwan predicted e-commerce will continue to boom in the future.
For local retailers, international markets represent new avenues of growth. To achieve this, digital transformation is a must, especially since the pandemic with a recovering global economy.
Close to 65% of Taiwan companies agree with the need to boost cross-border e-commerce
– local retailers are acknowledging the importance of risk diversification.
That said, a system enabling cross-border e-commerce is not easy for businesses to develop. It takes time and effort to find suitable international marketing channels and reliable logistics partners. That's where FedEx comes in. With our global network and reliable and efficient logistics solutions, we support SMEs as they navigate different border regulations and customs procedures across the region and beyond.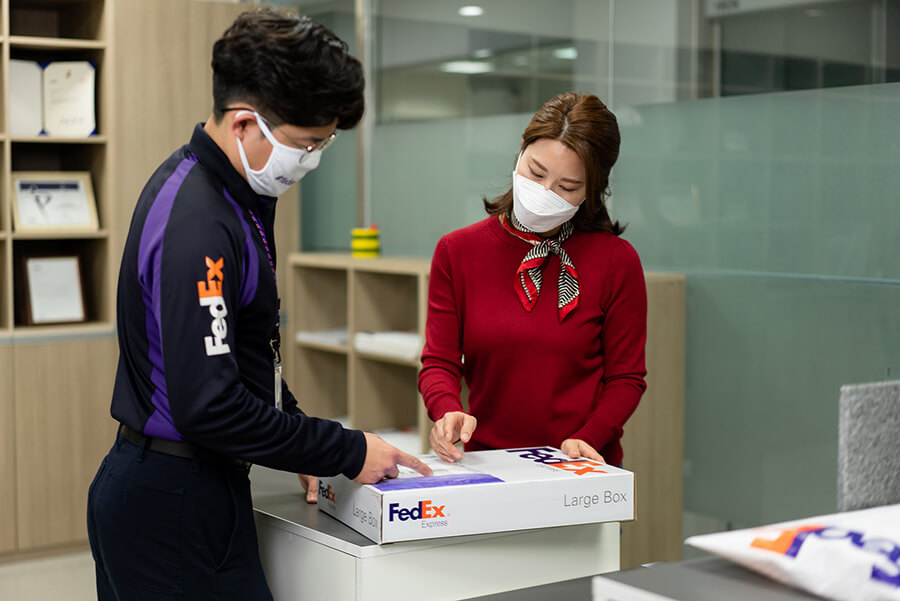 Related Posts
Why Free Trade Agreements Will Boost SME Growth In Asia

6 Trends Shaping The Future Of E-Commerce

How E-Commerce Integration Has Transformed Online Retail
Savvy Shipping
Tips To Help Build
Your Business

VISIT OUR SMALL
BUSINESS CENTER