Taking A Malaysian Fashion Brand International
Nurul Zulkifli, a homegrown Malaysian entrepreneur, reflects on her journey to success and shares tips for e-commerce businesses in Asia.
Starting a new business is never easy. The idea for my online fashion brand,
Mimpikita
, came to me when I was studying in Australia in 2006. Although I pursued an engineering course, I have always had a passion for fashion. After comparing the fashion scene in Australia with Malaysia, I realized back then that there were not many ready-to-wear clothing ranges or custom-made bridal gowns available in Malaysia. This sparked the interest in me to start a Malaysian clothing brand to cater to this segment of the market.
Mimpikita – from dream to reality
Upon returning to Malaysia, my sisters Amirah and Syahira hopped onboard the entrepreneurial train, and we took off to pursue our shared goal. We initially started an online blogshop with an investment of RM3,000 and named it Mimpikita – 'our dream'.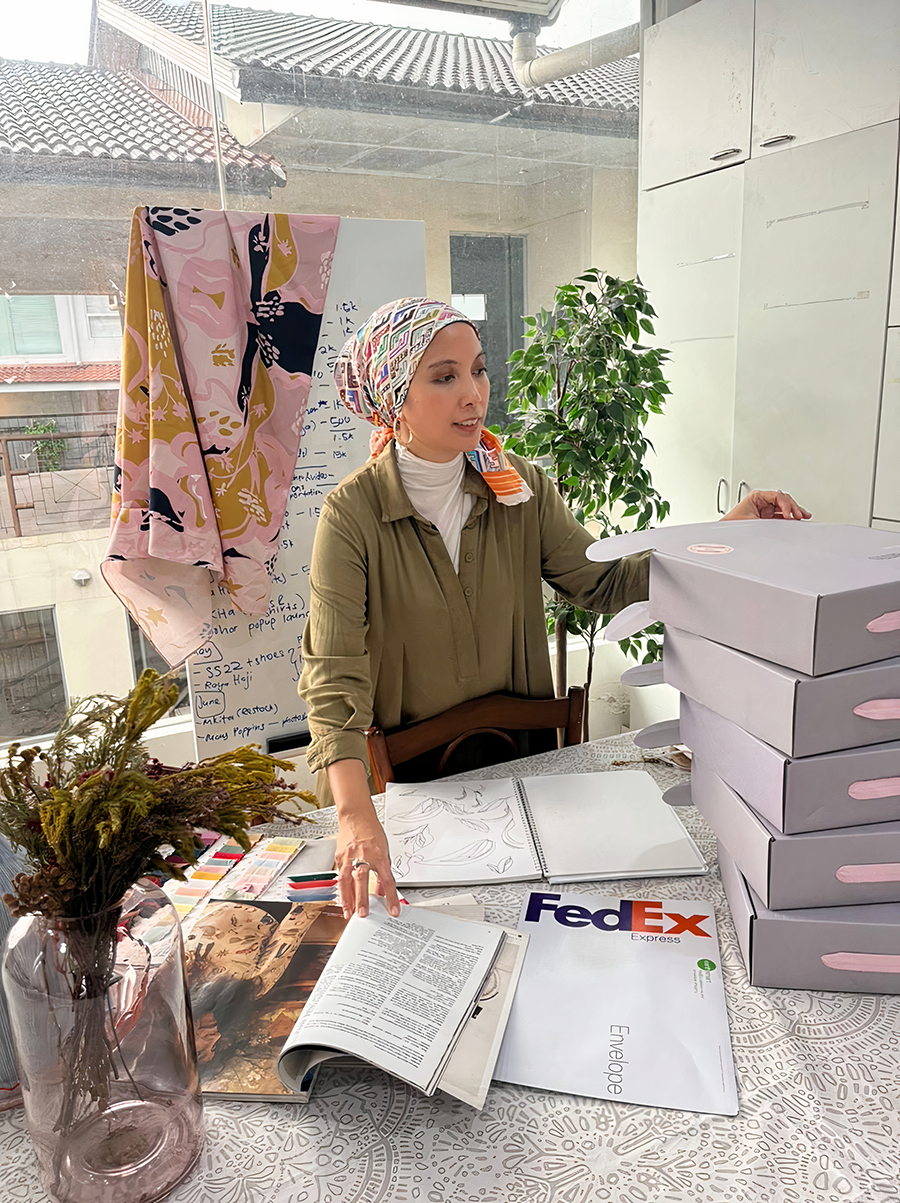 From there, the business progressed quickly, and we opened our first boutique in 2009 in Sunway Damansara. Two years later, Mimpikita founded its flagship store in Bangsar, offering bridal and formalwear fashion. We continued to expand our range and focused on creating our own designs of fashion apparel.

2014 was a breakthrough year for us. We secured appearances at the annual Kuala Lumpur Fashion Week and London Modest Fashion Week, as well as notable collaborations with several well-known brands. We were thrilled that a shop in the United Kingdom sold our clothing pieces which ignited our long-term goal to sell Mimpikita to customers in the UK!

The recognition for our brand increased immensely, with Mimpikita earning several notable awards from media outlets such as Tatler, Women's Weekly and the Kuala Lumpur Fashion Awards.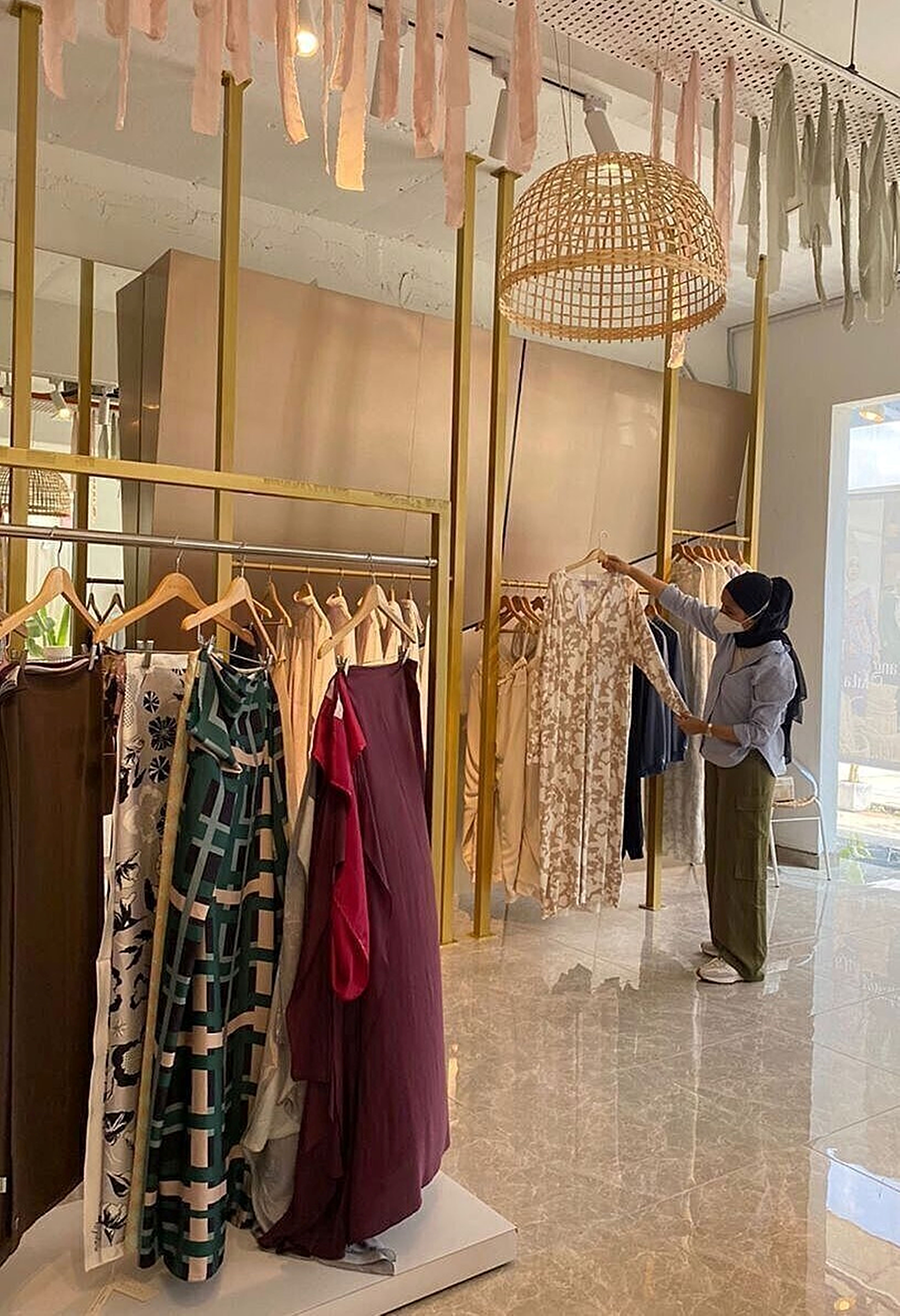 It wasn't an easy journey, but the passion and tenacity which my sisters and I share pushed us beyond our limits and comfort zones to bring the brand to where it is today. Most importantly, we had identified a market niche that was largely unexplored in Malaysia. From designing bridal dresses, today we have expanded to providing Ready-to-Wear collections as well as Bridal + Bespoke Tailoring Services.

The right collaboration at the right time

As with all businesses, we experienced a downturn. In 2018 and 2019, we were faced with overproduction issues. A year later, the COVID-19 pandemic with the resultant lockdowns and movement control orders affected our business further. We were at a crossroads and had to make one of our toughest decisions – which was to temporarily close our flagship store in Bangsar and permanently close an outlet in KLCC.

With every dark cloud, there is a silver lining. That experience taught us to align, focus and re-strategize our business approach. We shifted our focus back to our online platform and are scaling up our digital marketing strategy, targeting the Southeast Asia region.

Today, as a primarily online retailer, logistics is a key concern for Mimpikita - getting the products to the end customer in a timely, efficient manner. Going online meant being accessible to the whole world. Orders started coming in from many different countries. We were faced with new challenges of fulfilling all these orders, each with a different set of shipping requirements, while providing customers with on-time delivery, tracking capabilities and reliability.
In the thick of the COVID-19 pandemic, most flights were either grounded or had slowed down worldwide. From an operational perspective, we had difficulties meeting shipping timelines and were faced with delays. Our challenge was in choosing the right logistics provider for our online business.

Thankfully, our shipping affiliate FedEx has made things easier for us. By leveraging their strong logistics infrastructure and extensive global network, Mimpikita can now offer a seamless shopping experience and provide reliable and timely shipments to our international customers in countries as near as Singapore, Brunei, Indonesia and as distant as the U.K, the UAE and the U.S.

With FedEx handling our logistics, we are now able to focus on our online retail operations and continue to improve our product range. As FedEx maintains its own transport fleet, delays were uncommon, so we could scale our business accordingly. These have helped Mimpikita as a small and medium-sized enterprise (SME) to navigate the challenging logistical landscape of the pandemic.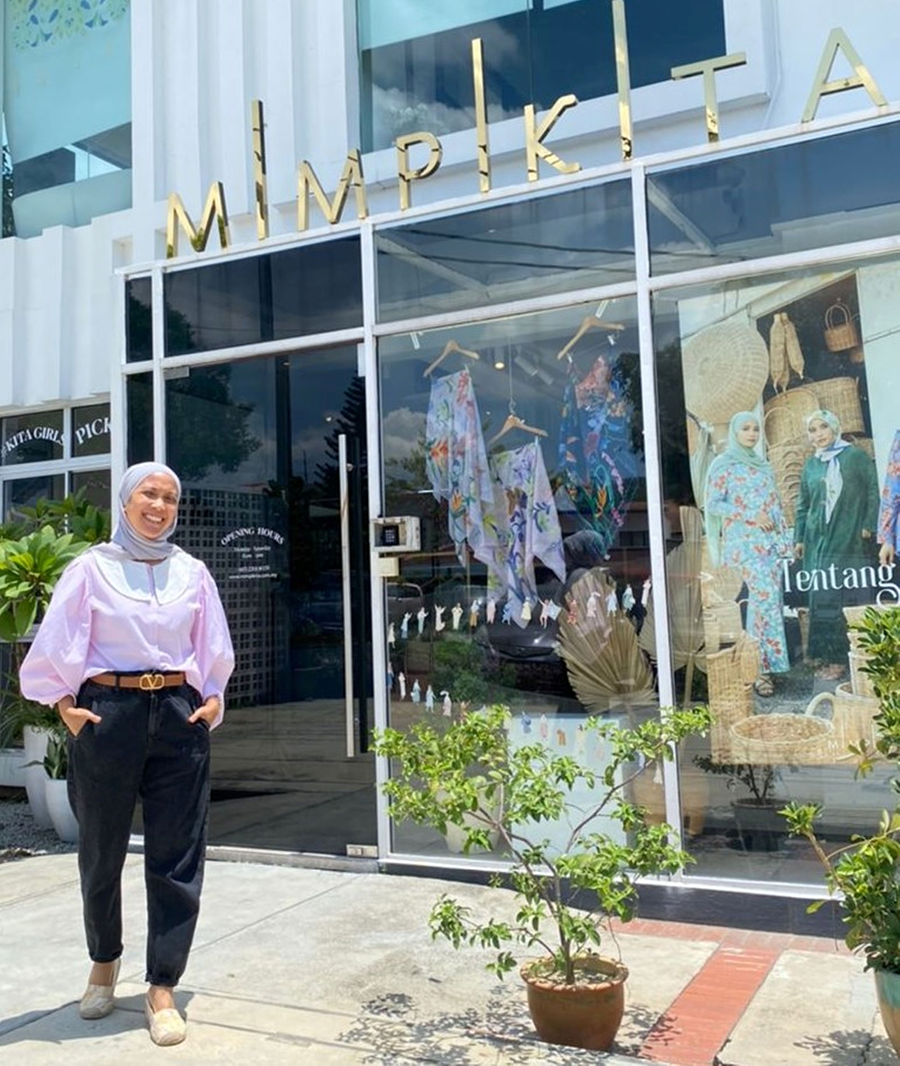 Nuggets of advice to entrepreneurs

The Mimpikita team is made up of passionate dreamers who came together to turn that passion into reality. Through the early days, we were fortunate to have each other and the support of our family. My sisters are my support system - they are always there to uplift me when I need the push. Entrepreneurs need to identify their support system, which can come in the form of a mentor, an experienced entrepreneur, a coach or a key family member.

Secondly, identify the problem that needs to be solved. The best new enterprises succeed because of their ability to provide a solution. A lack of a certain type of fashion may not seem like a huge problem, but as our growth shows, there was a demand for our modest ready-to-wear and bridal fashions, especially in more conservative countries.

Branding, branding, branding. This goes beyond logo and colors and addresses the soul of the enterprise. In our case, we struck a chord in the current climate of female empowerment with our #TheKitaGirls initiative, highlighting women in Malaysia who embody the spirit of "an independent woman or one who is juggling multiple roles but never forgetting self-care".

Lastly, do not be afraid of failure. We learn and grow from our mistakes, which makes us stronger in the business world. Despite us having minimal knowledge and expertise in the fashion world, Mimpikita became what it is today through sheer grit and determination. After all, when we started, we were just three young women with big dreams. We decided to take up the challenge of creating an accessible modest clothing line that caters to not only fellow Malaysians but also to the global market. Dreams do come true.

Today, we continue to pursue our dream of turning Mimpikita into a timeless and ever-lasting brand that will grow with our customers #TheKitaGirls and be present during those special moments in their lives.

When you put your heart and soul into something, any dream is possible. Whenever something doesn't work out, always work harder till you achieve your goals.
Related Posts
How To Create A Gamechanging Fashion E-Tail Experience

How Homegrown SMEs Are Reviving The Philippine Weaving Industry

A Sydney Start-Up's Journey To Global Markets
Savvy Shipping
Tips To Help Build
Your Business

VISIT OUR SMALL
BUSINESS CENTER