Are We Ready To Ship Billions Of COVID Vaccines Worldwide?
What does it take to ship a crucial vaccine to stop a global pandemic? The healthcare industry is facing an enormous logistical challenge – and FedEx is at the front line, ready to deliver.
There's no denying it. 2020 has been a year of immense difficulty and disruption. Many now look forward to 2021 and the much-anticipated prospect of COVID-19 vaccines as the gateway to global recovery. Naturally as one of the the world's leading logistics companies, FedEx has an important role to play in vaccine shipment.

We recognize that shipping COVID-19 vaccines will be complex and critical work with many moving parts. This vaccine will aid not only economic and business recovery, but also rebuilding communities and societal recovery globally. We as a logistics provider are keen to make a defined contribution at a human level, as people look to heal mentally and physically and emerge stronger from the pandemic. But as we prepare to meet that challenge, we're left in no doubt of the immense complexity of the undertaking - in scale and in the technical and administrative (read customs) requirements to ship billions of vaccine doses across continents. '
Global scale for vaccine delivery will challenge us
Finding a vaccine, then, is merely the first step. Next comes the task of building and managing a global supply chain that will transport vaccine doses from laboratory to end user; in short: the largest vaccination program in history.
More than 150 COVID-19 vaccines are currently in development
and an
estimated 10 billion vaccine doses
must eventually be delivered around the globe. And all this needs to be done at extremely exacting temperature requirements from start to the very end.
On the most basic level, it will put significant pressure on transportation resources. With our extensively connected network, technology and healthcare expertise, FedEx is in a strong position to help alleviate some of that pressure. But we recognize that transportation is just one link in a complex logistics chain. Responding to the scale of the challenge will also require innovative storage and data management solutions.
Like many companies that have transformed parts of their business in response to COVID-19, FedEx has been quick to invest in digital transformation and enhance technologies and our network is well positioned to ship vaccines with our temperature-control solutions in our cold chain, real-time tracking capabilities – supported at all times by a dedicated healthcare team.
We have been transporting and handling vaccine shipments for a long time. After all, for over a decade we have shipped flu vaccines each flu season.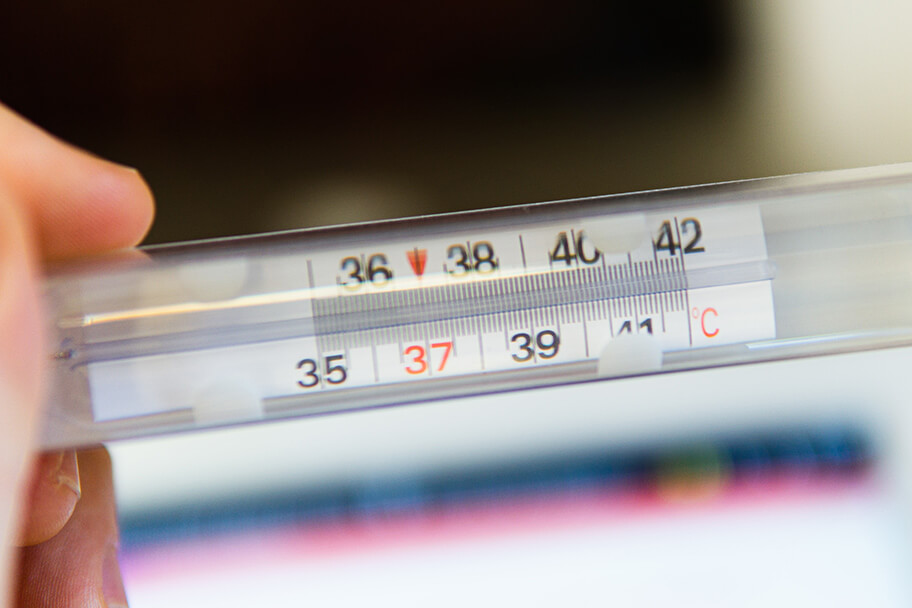 Temperature control will be central to successful delivery
Not only will there be billions of vaccines in global circulation, but each and every one will need strict temperature control protocols.
The COVID-19 vaccines currently being tested need to be kept at temperatures
as low as minus 80 degrees Celsius
from the moment they are bottled until the time they are administered to patients. There is a high risk of spoilage if vaccines fall outside of the prescribed ranges for even a brief period of time. A World Health Organization
(WHO) study
estimates that up to 50% of vaccines are wasted globally each year, in large because of lack of temperature control and the logistics to support an unbroken cold chain.
In the past three years, FedEx has added ten cold chain facilities throughout our global network. We now have more than 90 such facilities across the world, with more to come in the near future. To complement our cold chain capabilities in support of the vaccine distribution, we are exploring a combination of cold storage solutions.
At the same time, we have significantly increased our capability to carry dry ice aboard cargo aircraft, allowing us to service more healthcare shippers. On average, we now transport approximately 500,000 dry ice shipments a month, which allows us to move critical healthcare shipments, like the vaccines, between more than 100 countries.
Just as important is the emergence of new technology, which can help with the shipping of vaccine doses. For instance, we recently launched our next-generation sensor-based proprietary technology
in the U.S.
,
FedEx SenseAware ID
, which allows near real-time access to shipment data, tracking, light exposure, humidity levels and – crucially for vaccines - accurate temperature control.
International collaboration is a must
Finally, the vaccine program will need the highest levels of coordination and collaboration across multiple work streams – plus constant guidance from healthcare experts - to ensure vaccines are able to reach their target markets. Stakeholders include not just traditional players within the logistics industry such as FedEx, but also pharmaceutical companies, governments and healthcare providers – who will all need to work cohesively toward one common goal.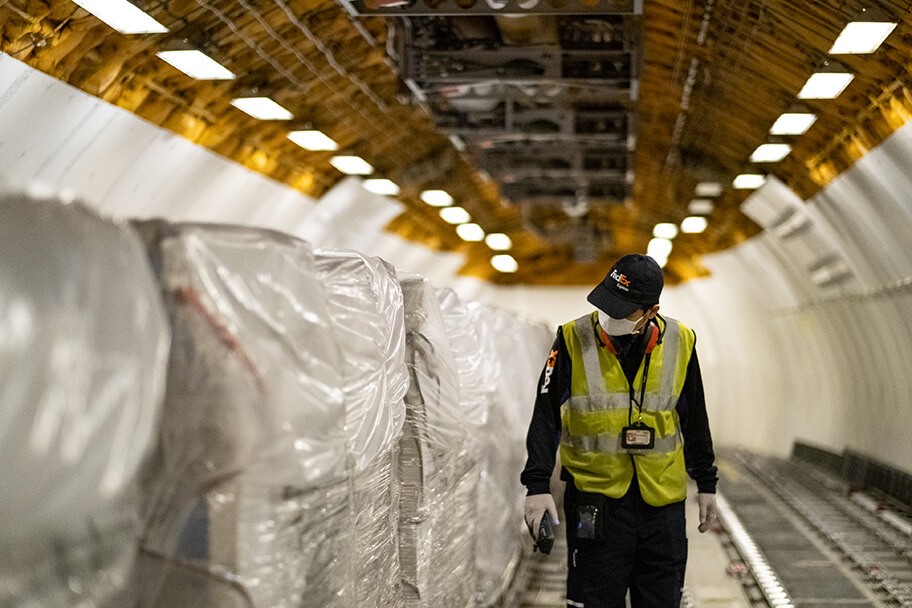 Prepared for success
The pandemic has given the logistics industry some invaluable lessons in how we move emergency shipments amid a global crisis. FedEx has been an essential service throughout the pandemic. To support recovery, we continue to distribute life-saving equipment critical to COVID-19 relief including ventilators, PPE, testing equipment and essential medical supplies.

Today, FedEx is working closely with governments and our healthcare customers on vaccine distribution plans. We are confident in our strong relationships with our healthcare distribution customers as we work through the preparation and prioritization of these deliveries.
Counting the human cost as well as economic
We're under no misapprehension of the scale and complexity of the challenge we will face in 2021 and beyond. We are entering a transportation and distribution environment like no other before. But with the planning and resources we have in place, as well as our massive network and deep vaccine distribution experience, we will not go into the challenge unprepared.
And it's important to keep focus on the why as well as the how: we want to contribute not only to global economic recovery, but seek near-term benefits for struggling communities and societies across Asia and worldwide.
The logistics industry has an important part to play in the fight against COVID-19 and the road to economic and human recovery. We are ready to dive in – it is who we are and what we do.
Related Posts
Transporting COVID-19 Vaccines Around The World

The Impact Of Technology On The COVID Vaccine Supply Chain

Today's Cold Chain – Connecting The World Of Care