Meeting The Logistics Needs Of Asia Pacific's Clinical Trials
Post-COVID, clinical trials are more essential than ever. Logistics providers and pharma companies are focused on driving vital growth in the years to come.
Asia Pacific has increasingly become a hot spot for clinical trials. A growing middle class and aging population have fueled the ascent of the Asia Pacific region in the global healthcare industry. The focus of clinical trial research is shifting from developed markets of Japan, Australia, South Korea, Singapore towards emerging economies like Thailand, China, the Philippines and Vietnam. The pharmaceutical sector has been tapping more patients in the region for new drug development trials.

Asia Pacific has advantages that makes it attractive for clinical trials: access to a ready and diverse patient pool, lower recruitment costs and favorable policies. However, COVID-19 has rocked the healthcare industry with unforeseen impact on how trials are conducted. COVID-19 public health restrictions (lockdowns, social distancing) have been widespread. Companies conducting trials have faced major challenges and setbacks: everything from supply chain to recruiting patients to access to trial sites.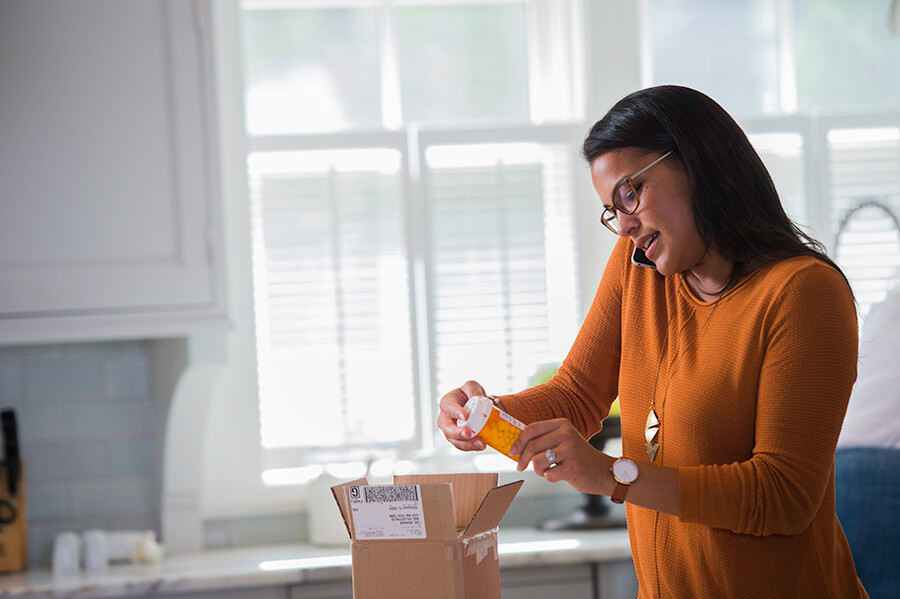 However, the region continues to recover and develop. APAC accounted for
almost half of all global clinical trials in 2020
. Local regulatory frameworks are course-correcting to keep pace with the industry's development.
New markets, familiar logistical challenges
In the nearly 20 APAC countries involved in clinical trials, sites are moving away from first and second tier cities to smaller, more remote locations. This poses obvious logistical challenges; from connectivity to understanding local or provincial customs and regulations. Reliable transit times are essential to ensure that irreplaceable patient samples are delivered in prime condition and on time.
Cold chain packing solutions and dry ice deliveries, plus robust contingency management are critical to navigate unexpected obstacles. Logistics companies need to overcome these challenges. They also need to offer cost competitiveness and deliver a high quality service to pharma customers.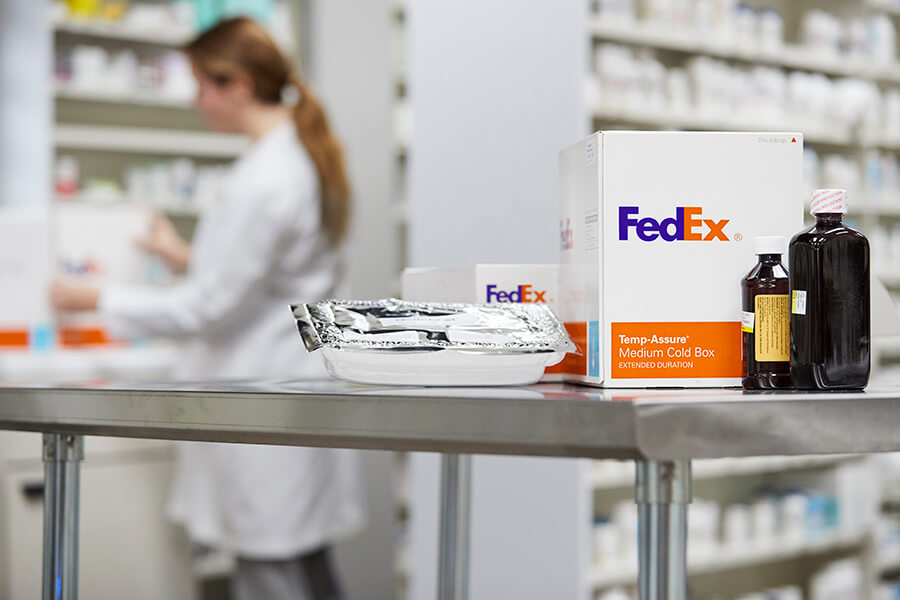 At FedEx, we're combining our core network transportation capabilities with specific value-add for pharma customers. That's why we developed our
FedEx Clinical Care
solution for time and temperature sensitive samples. We assist laboratories, contract research organizations (CROs) and pharma companies in the overall logistics management of their clinical trials.
Local solutions for market-specific needs
We've developed market-specific solutions, too. One example is our team of 500 drivers pre-approved for entry into hospitals in Japan. This on-site support means our customers can adhere to stringent protocols while performing pick-ups from clinical trial logistics providers. These trained, certified drivers provide specialized white glove services unique to Japan, from samples packing to document preparation.
Sites in Australia, however, need the flexibility to order packaging supplies at time of booking rather than in advance. In response, we set up a dedicated Customer Service desk to manage these requests. Our fleet of 300 drivers bring packaging supplies and dry ice to the sites during pick-up.
Medical trials in Japan and Korea are dominated by small to mid-sized local pharma players, who require local drug storage centers. Our FedEx Life Science Center (LSC) in Shinkiba has been
upgraded to serve the complex logistics needs of its pharma customers
and CROs. This facility now features smarter storage systems for keeping clinical trial test drugs or Investigational Medicinal Product (IMPs) in bulk rather than shipping them individually.
We also have LSCs in Seoul and
Singapore
. These temperature-controlled storage facilities store clinical trial materials with round the clock temperature monitoring. They deliver to all major hospitals. By saving on costs and clearance time, LSCs can provide economies of scale, making it an important value-added service to customers.
Expertise and innovative technology at the core
The demand for global cold chain logistics is set to grow more than 10% CAGR over the next five years. That means logistics service providers need to keep innovating to improve reliability. Solutions like the FedEx
Medpak Vi°C
shipper box are made from high-grade Vacuum Insulated Material (VIP) fitted with Phase Change Material (PCM) that can maintain temperatures between 2 to 8°C for up to 96 hours. The VIP boxes and PCM panels are reusable, making them cost effective and environmentally friendly.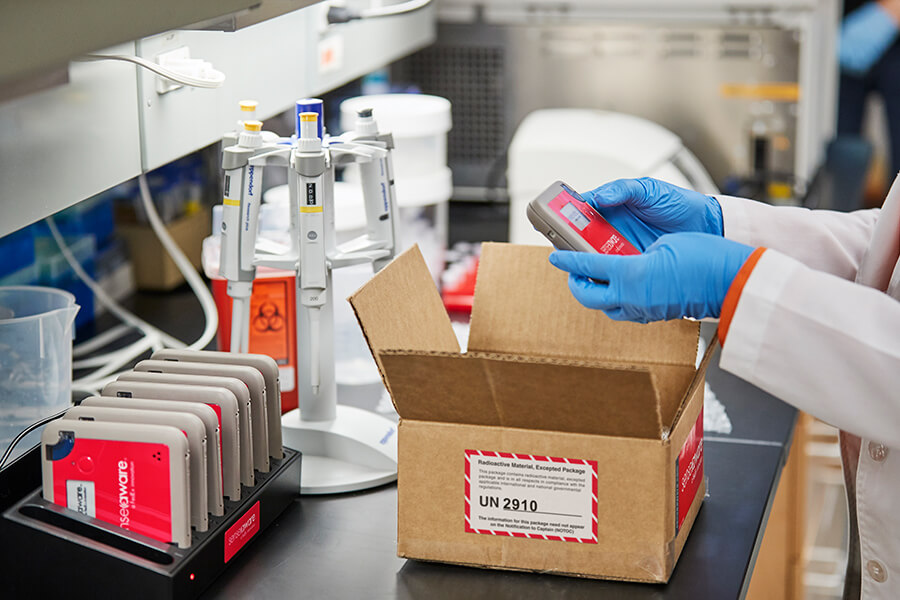 In case of delays during transit, storage facilities allow these packages to 'hibernate' temporarily while maintaining their temperature integrity. This solution can be coupled with FedEx proprietary
SenseAware®, a near real-time monitoring device
which tracks temperature and other conditions during the journey of the shipment. It records other key variables including humidity, light exposure, shock events and other environmental factors that could impact shipment integrity.
As we continue to live through the COVID-19 pandemic, global health issues remain a hot topic. Despite some early disruption to trials, pharmaceutical professionals have seen benefits as a result of COVID-19. Due to the pandemic, near-term adoption of virtual and digital methodologies in clinical trials is more likely.
Some advantages of COVID-19
for trials? Potentially, studies will become more patient-centric. Clinical trial efficiency could also be improved, and the experience and care of the patients enrolled on trials enhanced.
And by continuing to offer the right support and services to this industry, experienced logistics providers will be able to drive vital growth in the years to come.
Want to find out more about cold-chain and clinical trial shipping?
Learn more about temperature-controlled shipping here.
Related Posts
Asia Ahead On Healthcare – Despite Supply Chain Challenges

Logistics Companies Are Driving Access To Critical Healthcare

Mapping The Healthcare Of The Future