How To Tackle Healthcare Logistics Challenges In 2022
Combining the power of networks with data is paving the way for better logistical support for healthcare players across Asia Pacific and beyond.
COVID-19 infections hit East Asia considerably in 2022, with Hong Kong, Shanghai and Beijing reporting record numbers of daily cases since the start of the pandemic. Like the response to previous waves, adequate and regular supplies of COVID-19 vaccines, diagnostic test kits, and other personal anti-epidemic equipment were needed to help reduce transmission chains among the population. At the same time, the global supply chain faces a monumental challenge due to one of the world's most stringent zero-COVID measures in
China, one of the world's largest manufacturer of goods
.
The impact of the COVID-19 restrictions and the rise in e-commerce have squeezed the global healthcare supply chain. Building a more resilient network of logistics centers and storage facilities has therefore become an imperative for many logistics services providers. So, how can logistics providers address the new challenges healthcare customers are facing today?
Shortage of cold-chain storage facilities hinders mass immunization
Immunization against COVID-19 is essential to overcoming this pandemic. The World Health Organization (WHO) set a global target of immunizing 70% of the world's population by June of this year,
but by July, the vaccination rate still stood at under 67%
. In Asia, where nearly two-thirds of the world's population resides, the lack of cold chain storage facilities has been a challenge to mass vaccination efforts. Many developing countries in the region still lack the infrastructure to stockpile vaccines, particularly ones that require extremely low-temperature storage.
Cold chain storage serves as the backbone of global vaccinations – through effective vaccine inventory management. The ability to stock vaccines, preserve their efficacy and reduce the wastage of shots allows countries to implement comprehensive immunization programs. To enable this, logistics providers have been partnering with national governments and local healthcare authorities and clinics to establish supply lines and respond swiftly whenever an outbreak arises.
For decades, FedEx has been able to leverage its
cold chain network
to ship vaccines, biologics, and medical aid across five continents. In the past three years, we've added more than 10 additional facilities to our network, including
three key Life Science Centers in Asia
– South Korea, Japan and Singapore. This means we provide extensive capabilities to support cold chain logistics in the region, including round-the-clock temperature monitoring and contingency cold rooms at several air cargo gateways. To create a sustainable global healthcare supply chain to combat future pandemics, Asia's logistics sector will need to expand its current cold chain infrastructure to better meet unforeseen demand surge in the future.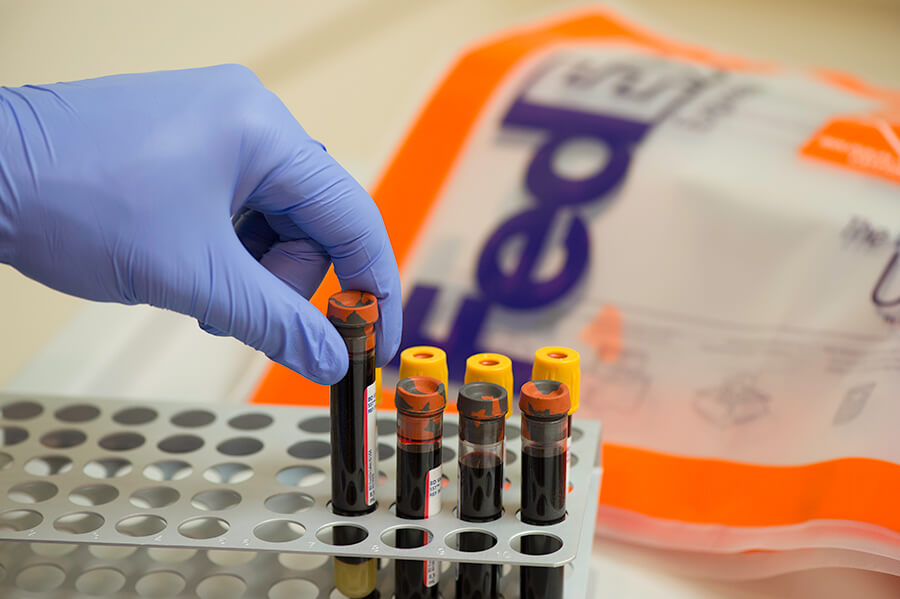 Imbalance of demand and supply due to compressed supply chain capacity
Data released by the International Air Transport Association (IATA)reveals that the impact of the Omicron variant in Asia, the zero-COVID policy in China and Hong Kong, and the Russia-Ukraine conflict has led to a decline in both air cargo volume and available capacity: 5.1% and 6.4% year-on-year for the APAC region, the largest drop among all regions. Asian countries make up half of the world's top 10 manufacturers, of which China is responsible for nearly one-third of the global output. The Omicron resurgence in China has inevitably put strain on global supply chains.
The good news is, despite these headwinds, the need for vaccines, treatments, diagnostic tests, and protective equipment has not waned thanks to strong production capabilities within the Asia markets.
China and India now lead the world in the production of personal protective equipment
, and
Indonesia is becoming a major manufacturing hub for mRNA-based vaccines according to the WHO
. The challenge for logistics providers is navigating demand fluctuations of the healthcare supply chain and other types of shipments (such as e-commerce shipping), and consistently delivering for both.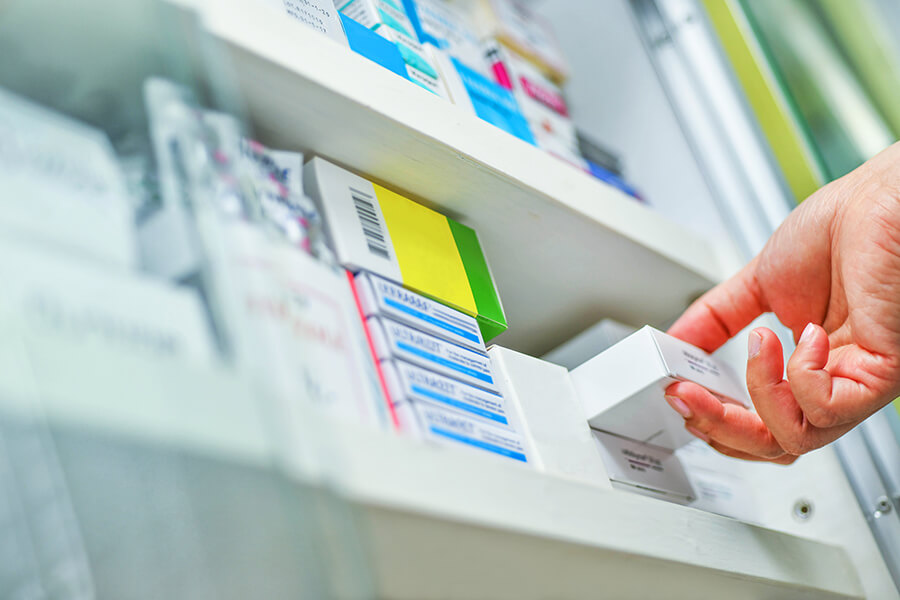 Since the start of the pandemic, we've been actively flexing our network and overall capacity to ensure the distribution of life-saving healthcare and pharmaceutical supplies will not be compromised while supporting the growing demands of e-commerce shipments across the globe. In September last year,
we added six new intercontinental flights with an added capacity of nearly 2,700 tons each week
. While global supply chain disruptions persist, logistics providers need to work towards expanding shipping capacity and strengthen networks to alleviate delivery bottlenecks for businesses.
Limited healthcare expertise compromises the reliability of delivery services
Supply chain disruptions, coupled with high volumes of shipments and bottlenecks in customs clearance, can easily lead to undesirable situations where packages are being mishandled, delivered to the wrong location, or even lost. In healthcare logistics, failure to deliver the right package to the right location could mean life or death in some cases.
The pandemic has highlighted the drawbacks of a distribution system that relies heavily on human labor, and a need to explore solutions offered through technology. At the same time, COVID-19 provided an impetus for the world to accelerate its digital transformation. It's also acted as a catalyst for the logistics industry to build smarter supply chains for businesses of all kinds.
Imagine the amount of insights logistics players can gain from scanning approximately 20 million packages everyday through a global network - and each package is scanned multiple times during its transportation. Not only does this allow us to track and monitor our customers' shipments, but it can also help collect real-time data such as current air cargo traffic or changing weather patterns that could delay shipments or threaten the integrity of sensitive medical supplies.
That's exactly what we're focusing on. Firstly, we're leveraging
FedEx Surround
, our first customer-facing solution built on AI, machine learning, and analytics to monitor vaccine transportation throughout the pandemic. And
our sensor-based tracking solution, FedEx SenseAware ID
delivers real-time updates on a package's location. We recently
collaborated with Microsoft
to transform healthcare supply chains to be more predictive and adaptive. Customers are given more visibility into shipping including delivery lead times, warehouse inventory levels and more - across the whole network.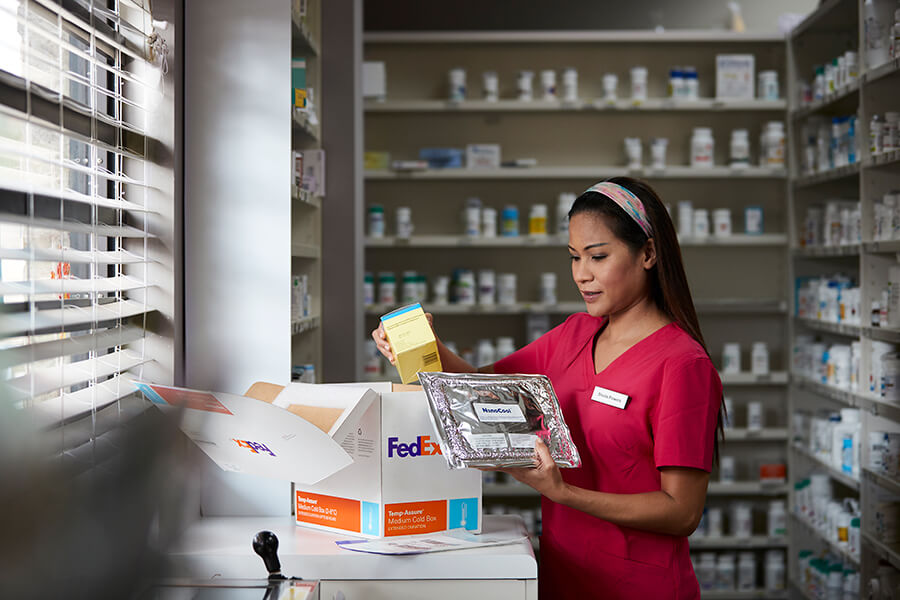 Resilient supply chains to support future growth
Recent events suggest that resilient supply chains are vital to support global anti-pandemic efforts.
We must combine a robust transportation network with technological innovation and human expertise at every step along the supply chain. That way, logistics providers will be well-positioned to address the complex and, unique challenges healthcare companies face today and, in the future.
To learn more about healthcare stories and trends,
please visit our Healthcare page
.
A
version of this article
first appeared in World Pharma Today on 4 July, 2022.
Related Posts
Building Reliability In Healthcare Supply Chains

How To Manage Healthcare Supply Chain Risk Post COVID-19

What's Next For Cold Chain Logistics?