Collect Happy Customers This Holiday Season
Valentine's Day or any holiday is a great time to celebrate a committed customer relationship. Here are some tips to ensure that your customers stay happy with every order.
Every holiday is a great time to celebrate a committed customer relationship.
Industry trends show that holidays — all of them — have huge potential for e-commerce growth. So even if you're not selling flowers or gifts for moms, it's important to be prepared to exceed customer expectations for smaller holidays like Valentine's Day and Mother's Day.
But how can you catch their eye and beat out the competition? You can take some common relationship advice:  anticipate their needs. Here are some tips to ensure that your customers stay happy with every order and keep your business close to their hearts:
1. Keep it simple
In order to provide an experience that customers will remember, you need to make sure things aren't getting too complicated on your end. If you're juggling multiple shipments, it's easy to lose focus on customer service.
Small-business owners have many demands on their time, and often shipping orders is just one item on a long to-do list. When you utilize cost-effective solutions and streamline your shipping process, you can save money and free up time to focus on your customers. Start now by building efficiencies into your system. For example, using FedEx Ship Manager® can help you automate as much of the shipping process as you can — so you can offer exceptional customer service.
2. Give them options
If you can provide an extra level of convenience, your customers will appreciate the effort. You can't underestimate the importance of timeliness and reliability — 60% of consumers believe a guaranteed delivery date is important.1
In Asia, in addition to existing FedEx pickup and dropoff locations, we offer retail service points for self-collection at no added cost, so that customers in China, Taiwan, Singapore, Hong Kong, Korea, Australia and the Philippines can enjoy greater flexibility and convenience. Customers can also request their preferred pickup locations, for example, in Taiwan at the selected 7-ELEVEN stores 7/24 or in Hong Kong the self-service lockers, simply by replying to their FedEx pre-delivery notification sent via instant messaging tools.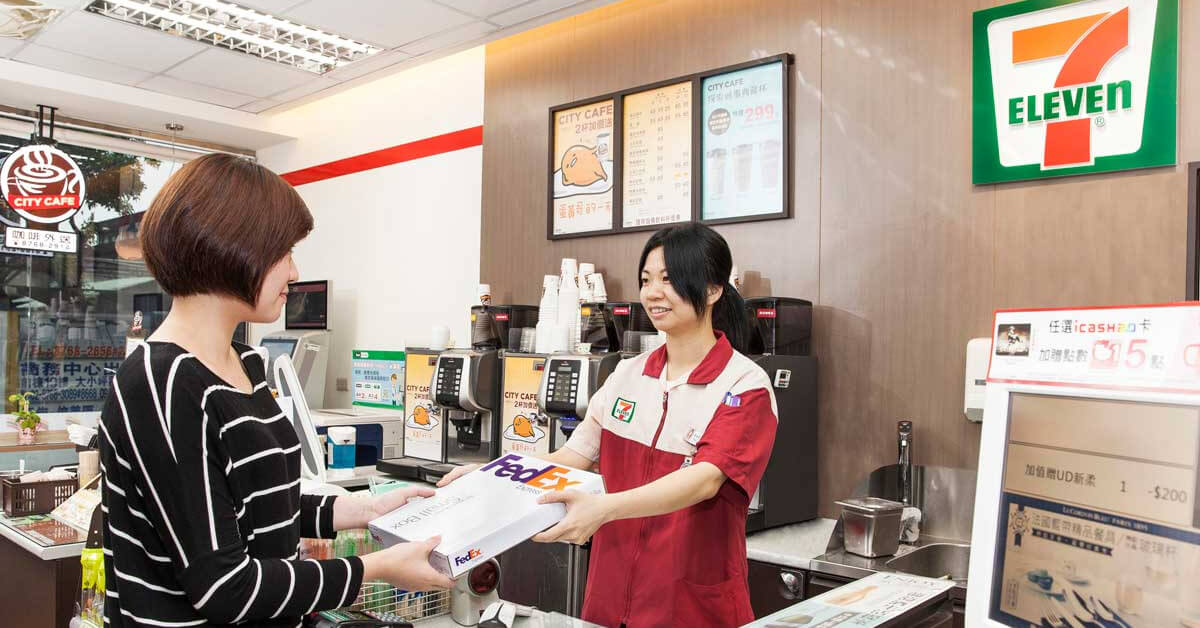 3. Communication is key
It's age-old advice: communication is key to any relationship.
Tracking options help ensure your customers are happy with their experience, even after checkout. And, it helps you cut down on your own customer service time by offering your customers multiple convenient ways to keep an eye on their package every step of the way.
If you really want your customer experience to shine, you need to be ready for customers who need to adjust their orders after checkout. FedEx Delivery Manager® helps you offer that key flexibility when your customers need it most with the option to request to reschedule, reroute and hold their home deliveries all without your involvement.
Your customers want to know that you value their needs and are committed to providing the best possible service — and offering a way to track orders and customize deliveries is like sending a great big love letter to each and every customer. There's no better way to say you care, and they're likely to respond with repeat business.
Related Posts
Managing Risk In Healthcare Supply Chains

E-comm 101: Product Marketing

Small Business, Big Ideas: Entrepreneurial Challenges